On Sunday, December 19th 2021, John Kelly and Russell Bentley both set off at 7am with the intention of breaking Damian Hall's solo and unsupported winter Paddy Buckley FKT (fastest known time).
After 20 hours and 15 minutes of running, Bentley reached Capel Curig, the point where he had set off the previous morning, to smash Hall's previous record by over an hour.
Bentley, who lives in Blaenau Ffestiniog in the heart of Snowdonia National Park, had outlasted Kelly – who retired due to the conditions – on his way to writing his name in the record books.
In this article, Bentley shares how he got to the start line, how he clinched the record and why he decided to create a film with the Cwmni Da production company about his attempt.
"It's always been running for me"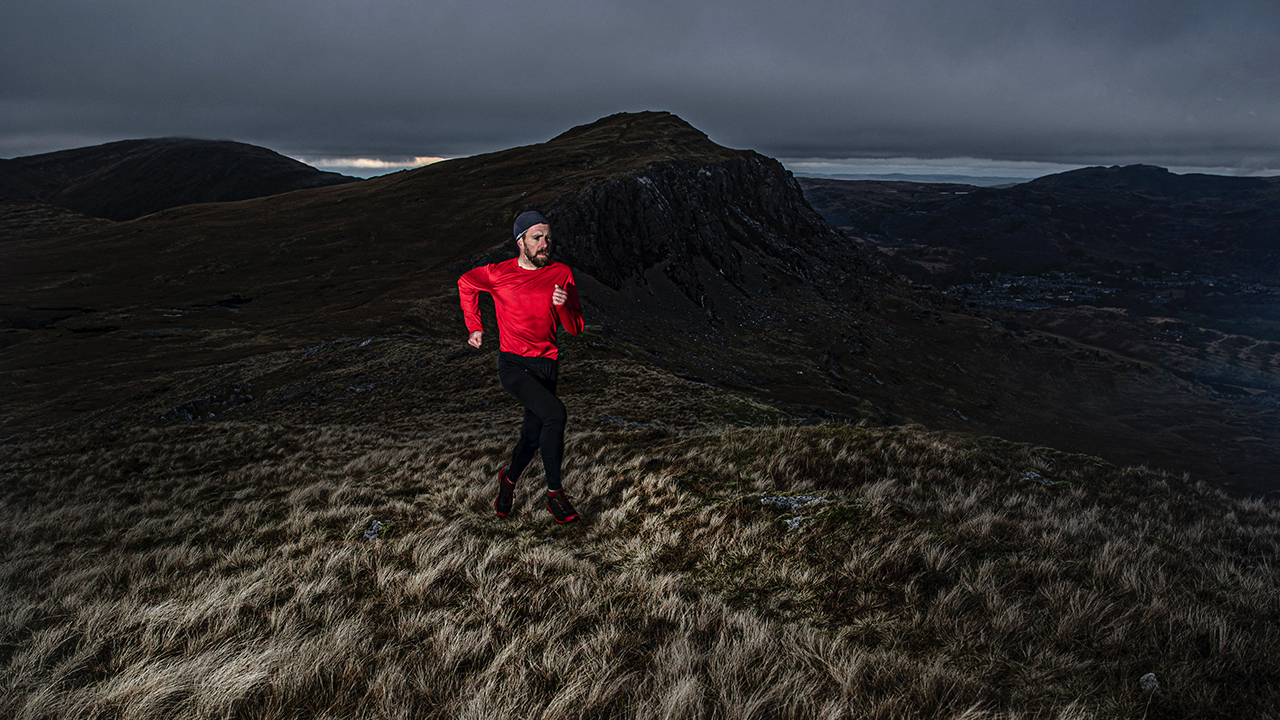 Having found the sport at an early age, running has taken Bentley from the mountains of Kenya to the streets of Berlin, with plenty of other destinations along the way.
Boasting a marathon personal best of 2:20, Bentley is no ordinary runner. His accomplishments across a number of disciplines, from road to ultra, is as impressive as any and his love for the sport shines through in every conversation.
After years of competing, which have included "running for fun, realising I was good, then running to prove something", the sport has provided something of a continuous learning curve for the adopted Welshman.
Now, as "age is quickly catching up with experience", Bentley has also taken up coaching, "to try and inspire as many people as I can to run, and teach them how to enjoy it, the way that I do now".
Despite turning 40, however, Bentley couldn't resist the challenge the winter Paddy Buckley FKT presented, especially at a time where there appeared to be some light at the end of the tunnel following the Coronavirus pandemic.
That's how, on a cold December morning, he found himself setting off on a 100km loop, which included the 47 highest peaks in Snowdonia, against John Kelly, the last person to complete the Barkley Marathons and one of the best ultra runners in the world.
"I started to lose my mind"
Bentley loves to make things hard for himself. Generally, even the best ultra-runners struggle to complete one of the famous rounds (Ramsey, Graham, Buckley or Rankin) in under24 hours.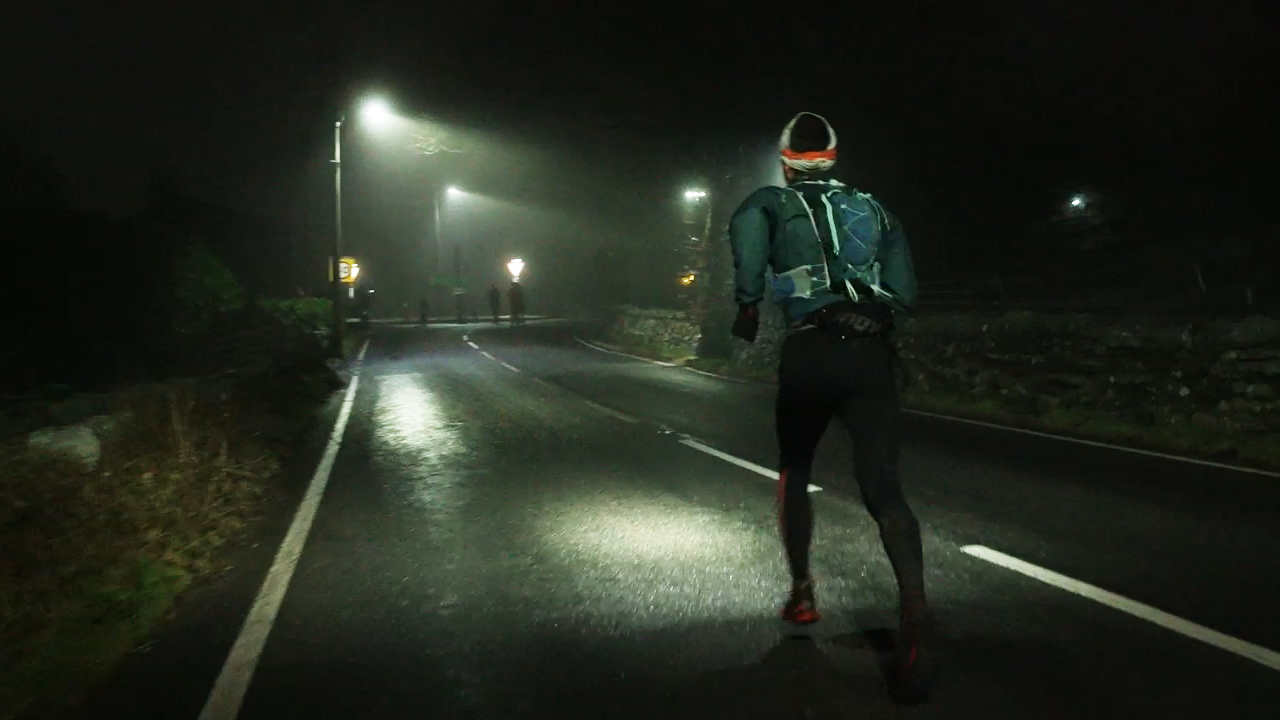 These attempts often see runners supported by a team of pacers who will handle the navigation and carry their food, whilst also driving support vehicles to each road junction.
Many of these attempts also take place in the summer, where the daylight lasts longer and the weather is much fairer, with a lot less snow and ice!
Bentley, however, wanted the FKT for being solo and unsupported, which means you carry all your own equipment and "don't see or talk to anyone the whole day".
During the round, Bentley had to "carry all my own food, get all my water from streams, sort my own kit, pace and motivate myself, whilst most importantly, successfully navigate 47 summits alone".
The biggest challenge, according to Bentley, was navigation, which "can get very difficult in the dark when you are cold and tired". During the record attempt especially, "everything became much harder in the face of hours and hours of darkness".
Fortunately, having lived in the area for years, and after successive 100-mile training weeks, Bentley believed that he had what it took to take down the record.
After flying through the first sections, Bentley was in good spirits and well ahead of record pace, with the clips included from a camera he carried around with him showing a happy yet determined athlete out on the hills of North Wales.
After running along one of the most glorious landscapes in Britain, and summiting Yr Wyddfa, the tallest mountain in England and Wales, Bentley hit the wall in the closing stages, admitting that "I wanted to quit almost constantly for the last ten miles".
Through sheer guts and determination, he managed to soldier on, as he asked himself again and again "if you don't do it now, are you willing to come out and go through all this again?" over the final few miles.
At 3:15am on Monday, December 20th 2021, Russell Bentley recorded the fastest known time for a solo and unsupported Paddy Buckley winter round, but that's not where the story ends.
Chris Smith Memorial Fund
Throughout his attempt, a film crew from Cwmni Da, a local film production company, had been following him around and filming clips for a video about the round.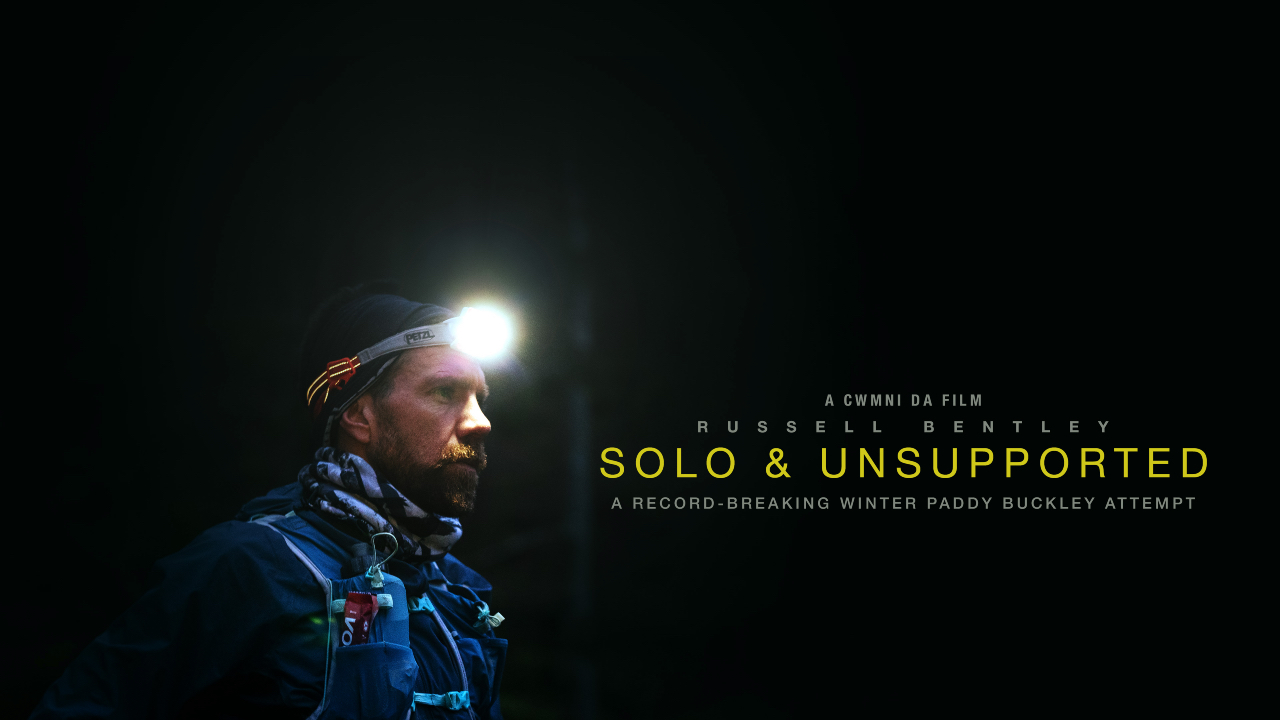 "Solo & Unsupported" gives an in-depth look into what it takes to not only finish the Paddy Buckley alone in the middle of winter, but also to become the fastest person ever to complete the challenge.
Any profits Russell makes from the film, which is available on Vimeo here, go to the Chris Smith Memorial Fund, set up in memory of Bentley's close friend and fellow runner Chris Smith, who sadly passed away whilst out on a run on October 27th, 2021.