The Running GP made a return to the iconic Goodwood Motor Circuit on Sunday 27th September for a socially distanced 5k, 10k, Half Marathon, 20 mile and marathon, which saw hundreds of runners get their racing shoes back on throughout the day.
Despite the wind battling its way around the circuit there was no stopping the competitors from racing round themselves and proving the Motor Circuit to be the perfect course for a personal best.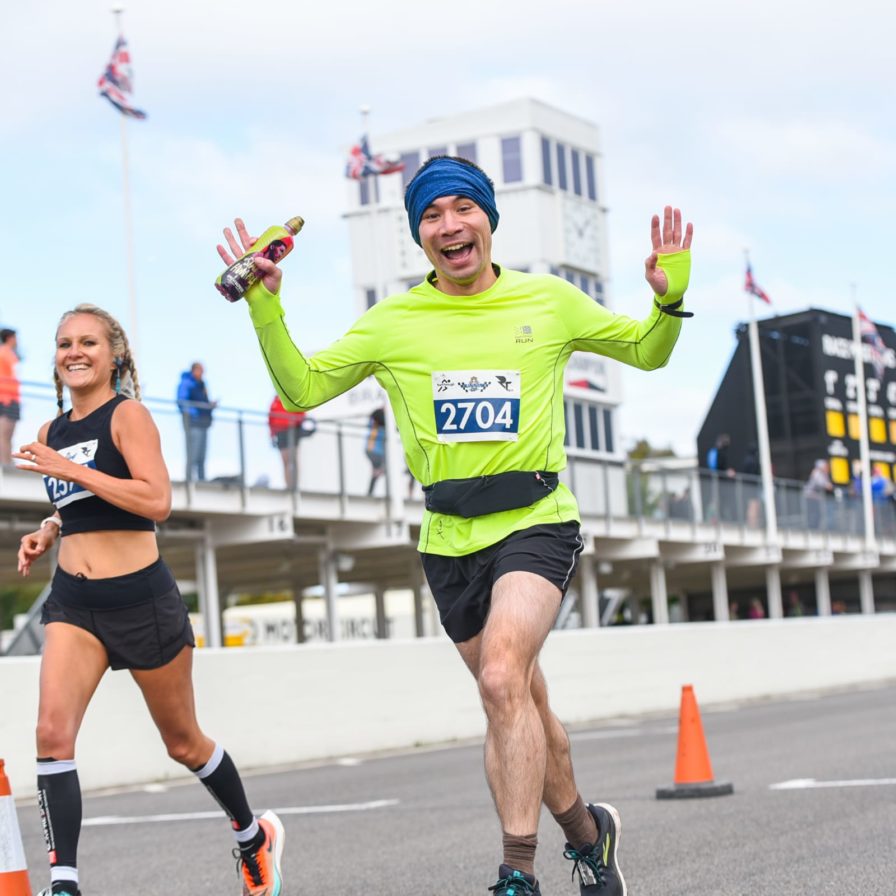 The top five finishers in the 5k race all came in with a sub 16-minute time with Simon Heath of Brighton Phoenix taking the win in 15:05 and Emily Proto from Lewes AC winning the female race in 17:28.
Similarly, there was another fast field in the 10k with the top fifteen runners breaking 35 minutes with Joe Morwood winning in a time of 30:52 and Lesley Locks heading up the female race in 35:44.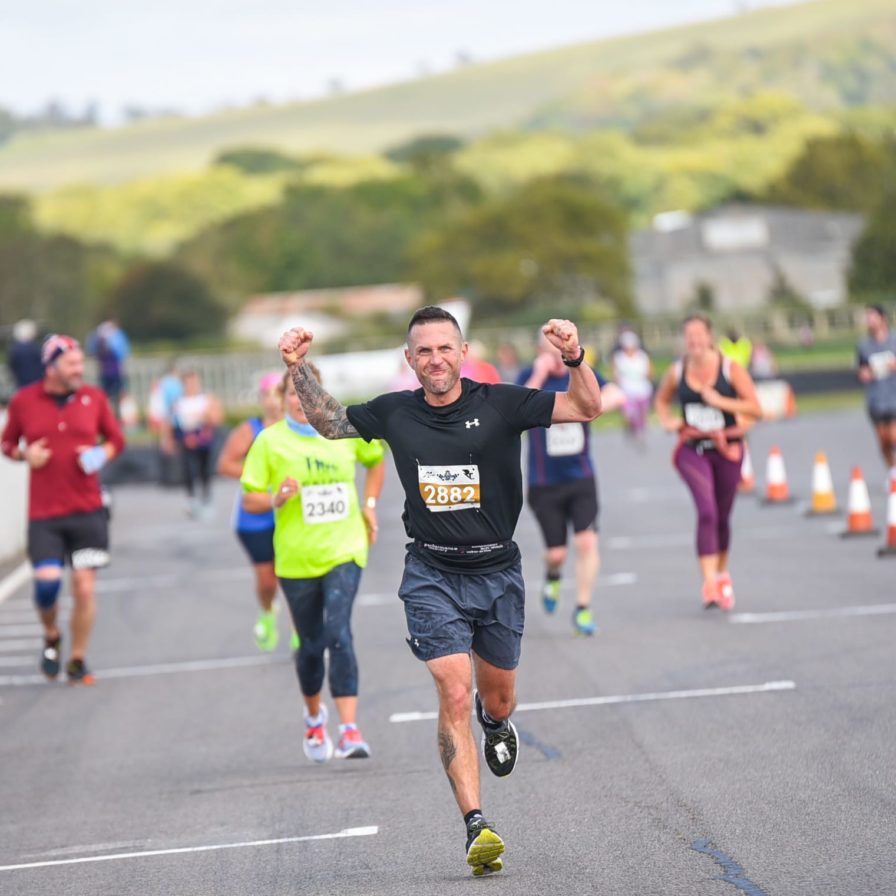 In the half marathon race Tom Higgs of South London Harriers crossed the line in 01:07:04 with the top five finishers breaking 75 minutes and Nina Griffith ran an impressive 01:18:07 to win the womens race.
Lastly, but certainly not least, the Marathon course record was well and truly broken by Joseph Turner who, despite the tough wind to contend with, clocked an impressive 02:29:56 with a 4-minute lead on the second place runner Peter Mackrell of Leighton Buzzard AC. We also witnessed a competitive womens race in with the top two finishing within 3 hours. Sarah Gurney came in at 02:53:09 and was swiftly followed by Rebecca Bunting in second place with a time of 02:53:27.
The full list of results can be found here.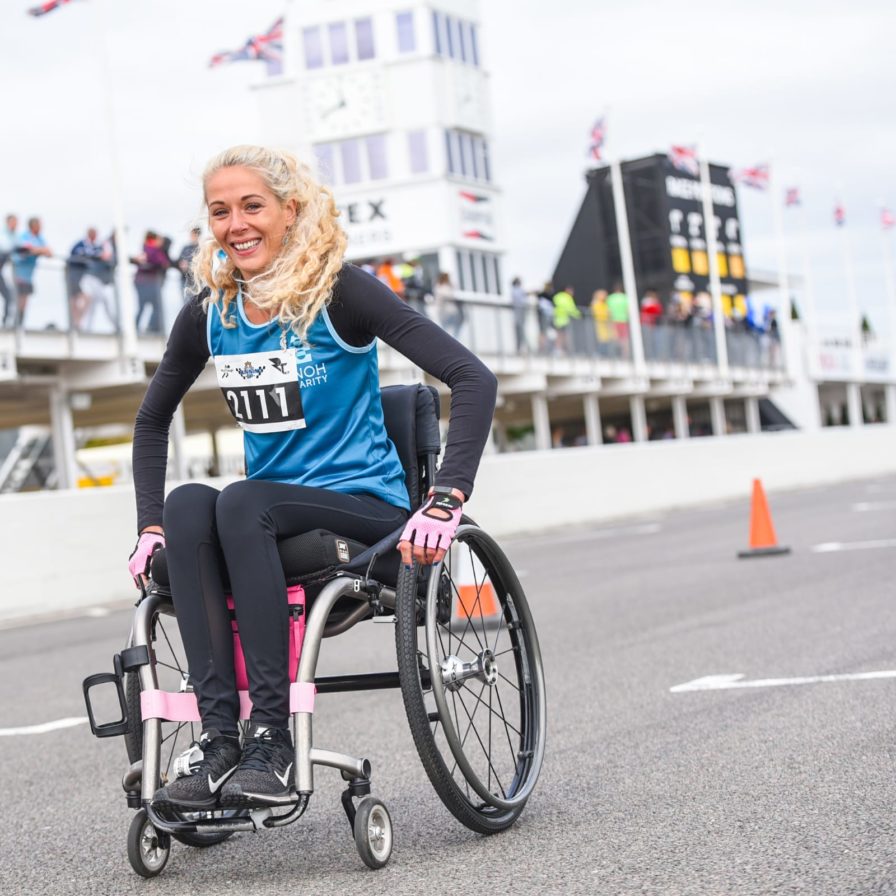 The Running GP Series at Goodwood Motor Circuit, as well as all RunThrough UK events, is open to runners of all ages and abilities and prides itself on being perfect for those chasing down a personal best. The next Running GP event at Goodwood will be held on Sunday 6th December 2020. Further details and entry can be found at runninggrandprix.com and all other RunThrough events across the country are listed online at RunThrough.co.uk.