The Mountain Running World Cup will visit Ireland for the first time on Saturday when the 2022 series kicks off with the Seven Sisters Skyline race.
This is the fifth edition of the 30km race in Dunlewey, but it is making its debut on the world stage.
Located in County Donegal's Derryveagh mountains, commonly known as the Seven Sisters, this will also be the northernmost race in this year's World Mountain Running Association (WMRA) World Cup. 
The race features more than 2km of total vertical climbing and runs along the top of all seven sisters from Muckish to Errigal.
Unforgiving terrain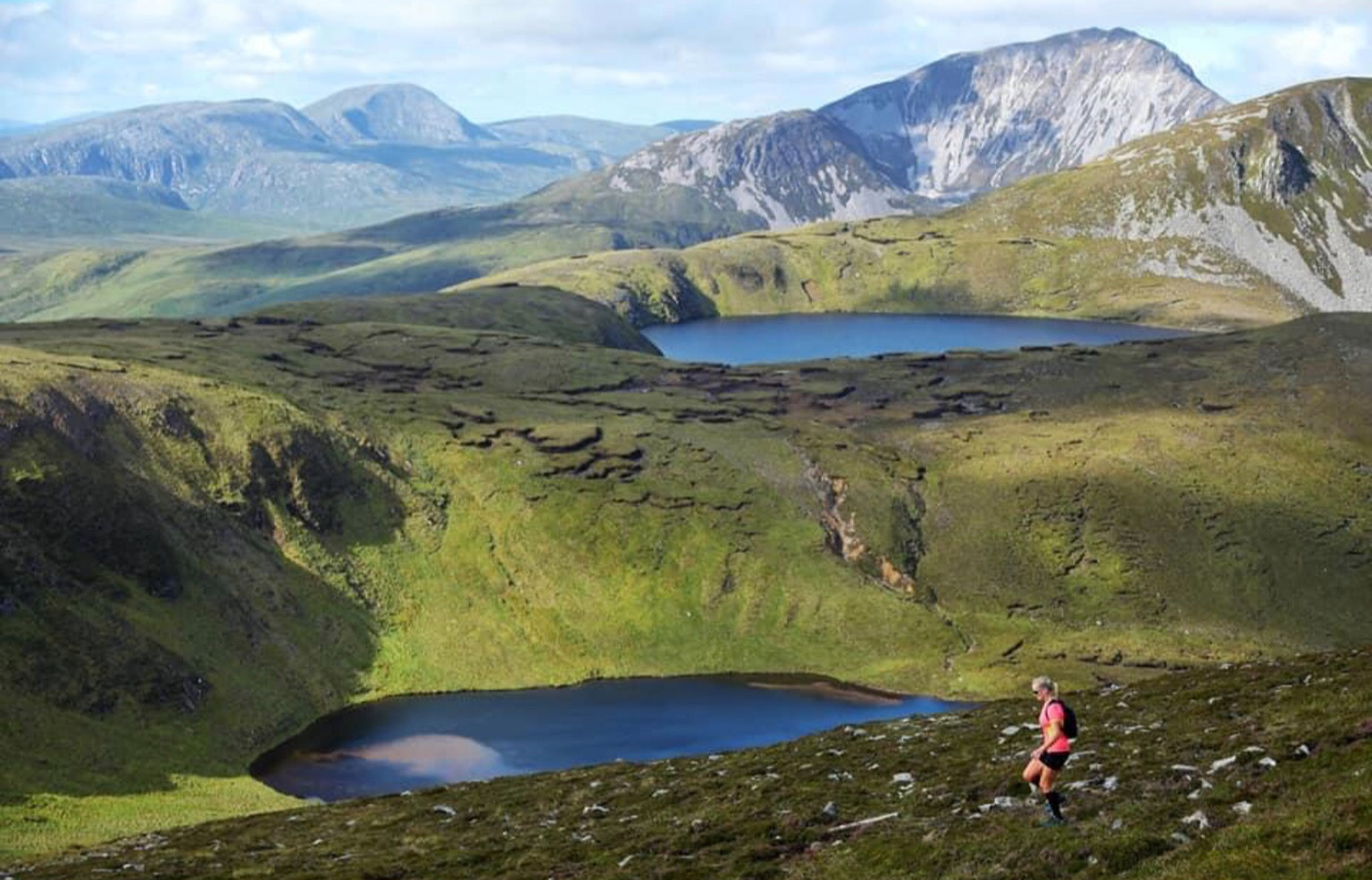 Race director Eunan Quinn said: "As they say up here it's different (Donegal), and this route is different to anything else in Ireland.  
"A point to point route that is true mountain running on open wild unforgiving terrain.
"Everyone who competes in the event tells us how tough, demanding, energy sapping the course is.
"The terrain is varied with a little tarmac, gravel path, loose scree, rocky terrain, lots of soft boggy terrain and steep hills.
"With very little defined tracks or trails on the route full concentration is needed at all times, and one hill leads to the next with little or no flatter sections on the route."
Elite field battle for honours
Elite runners expected to contest the Seven Sisters Skyrace men's race include US-based Irishman Paddy O'Leary, who competed for Ireland in the 2019 World Long Distance Mountain Running Championships. 
O'Leary is likely to be challenged by his fellow Irishmen and Seek Vert teammates Ruari Long and Matthew McConnell. Other strong contenders include Enda Cloake, Shaun Stewaart, Aiden McMooreland, Pearse West and Luke McMullan.
North Face athlete Olivia Amber (USA) should be a strong contender for the women's podium. Amber is a cross country skier turned mountain and trail runner who finished third at California's iconic Lake Sonoma 50 Mile just last month.
Amber's fellow American Kathryn O'Regan, who finished third at the 2019 Gaelforce Mountain Run in Leenane, and Ireland's Sarah Brady, who is fresh from winning the Copper Skytrail in Wales, should also contend.
The men's and women's course records were set in 2021 by Scotland's Ryan Stewart (3:40:15) and Ireland's Hannah Shields (4:56:07).
You can follow the race live here from 6:30am.
A 55km race is taking place alongside the main 30km event.
The WMRA Mountain Running World Cup features 12 Gold Label and five Silver Label races across 11 countries. All races fall into Short Uphill, Classic Uphill and Long Mountain categories.
The final standings are calculated from runners' best six results, while there are also classifications for each category, with the best three respective results counting.
Seven Sisters Skyline is a Silver Label event in the Long Mountain category. WMRA Long Mountain races are generally 21 km to 42 km in length.