Slovakia's Peter Frano and the Czech Republic's Marcela Vasinova stormed home to impressive victories in the Tatra SkyMarathon in Poland at the weekend.
The pair defied the hot and humid conditions to finish this fourth stage of the World Mountain Racing Association (WMRA) World Cup well ahead of the field.
The Tatra SkyMarathon is one of the World Cup's six long mountain races, at 40km with 3300m of ascent. And that ascent comes in two huge climbs, so the runners had two relentless 1000m uphills to deal with, followed by 1000m descents on a mix of terrain ranging from forest tracks to rocky, technical mountain path.
Challenging conditions
And it was a race that proved tough for even the strongest runners with the conditions leading to some high profile DNFs, particularly in the women's race , including lost Iwona Januszyk, Miroslawa Witowska (POL) and Dominika Stelmach (POL), all of whom were expected to feature highly.
In the early stages of the men's race a breakaway group formed fairly quickly once the long, first ascent began including Frano, Andrzej Witek (POL), Raul Criado (ESP) and Kamil Lesniak (POL), with Dariusz Marek (POL) and Marcin Swierc (POL) also in contention. A small group also started to pull away in the women's race. It included Katarzyna Solinska (POL), Charlotte Morgan (GBR), Katarzyna Jakiela-Rzadkosz (POL), Marcela Vasinova and Dominika Stelmach.
By the first timing point at around 19k Criado had broken into a lead in the men's race. But he was hotly pursued by Miroslav Hrasko (SVK) and Frano. At this stage in the women's race Marcela Vasinova had struck out and held a three minute lead over the chasing Katarzyna Solinska and Charlotte Morgan, who were neck-and-neck.
Second ascent the turning point
It was the second climb of 1000m, and subsequent descent, that really shook up the men's top three. By the second timing point, just after 30k, Peter Frano had not only taken the lead, but he had stretched it out to five minutes over Andrzej Witek, with Raul Criado two minutes back from him. The women's top three hadn't changed but the gaps between them had, with nine minutes now separating Marcela Vasinova (who was by now in 10th overall) and Katarzyna Solinska, then a further nine minutes to Charlotte Morgan.
Peter Frano managed to maintain a gap of four minutes winning the men's race in 4.30.18 and Marcela Vasinova finishing the women's race more than ten minutes clear of her nearest rival.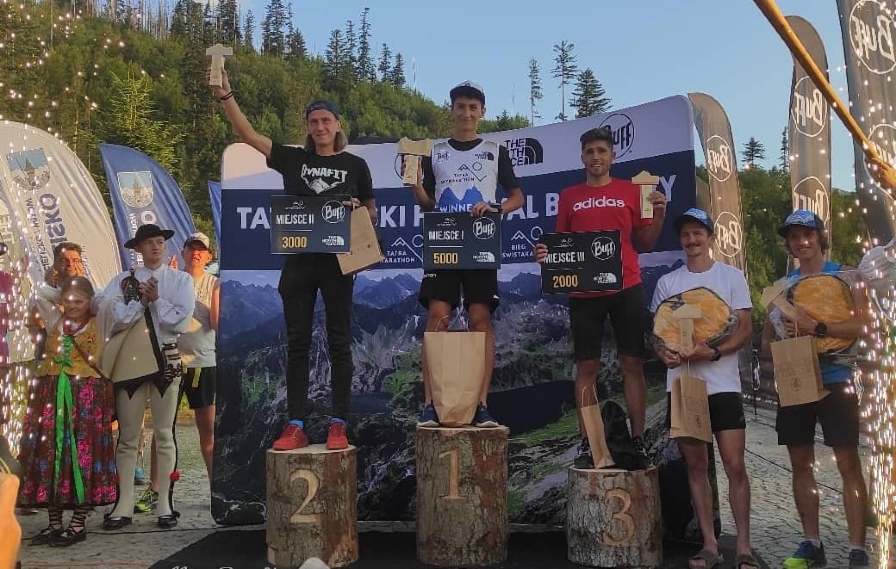 Men's race
Peter Frano (SVK) 4.30.18
Andrzej Witek (POL) 4.34.39
Raul Criado (ESP) 4.39.45
Miroslav Hrasko (SVK) 4.41.55
Kamil Lesniak (POL) 4.55.29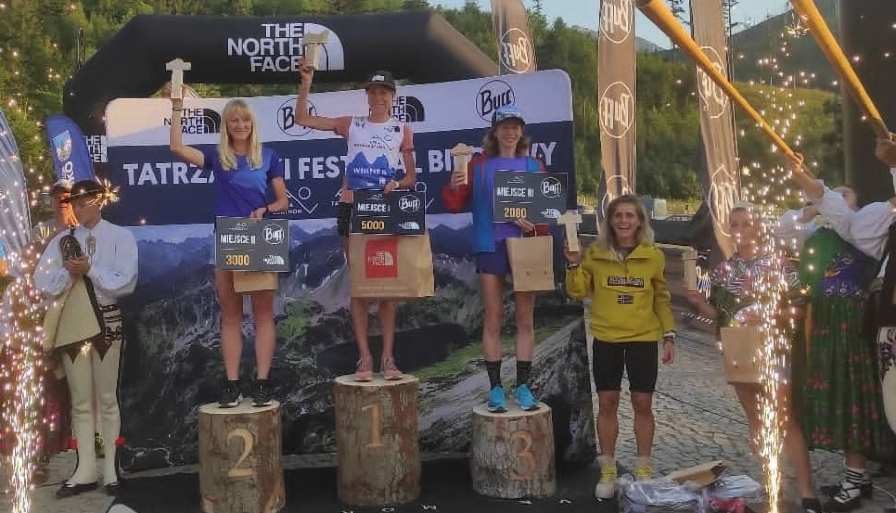 Women's race
Marcela Vasinova (CZ) 5.02.08
Katarzyna Solinska (POL) 5.12.36
Charlotte Morgan (GBR) 5.23.11
Katarzyna Wilk (POL) 5.25.03
Iren Tiricz (HUN) 5.31.41.