Former Olympic triathlete David Hauss and seasoned ultra runner Amelia Watts claimed victories at the inaugural Wildstrubel by UTMB, a UTMB World Series event, in Switzerland's northern Alps. 
The pair took the spoils in the Wild 108 race, in which the top three men and women earned qualification for next year's Ultra Trail Du Mont Blanc (UTMB) showpiece.
Up and coming Frenchman Kevin Vermeulen and leading Swiss athlete Mirjam Niederberger were victorious in the Wild 50 event to secure spots at the 2023 OCC or CCC UTMB races.
Impressive transition by Hauss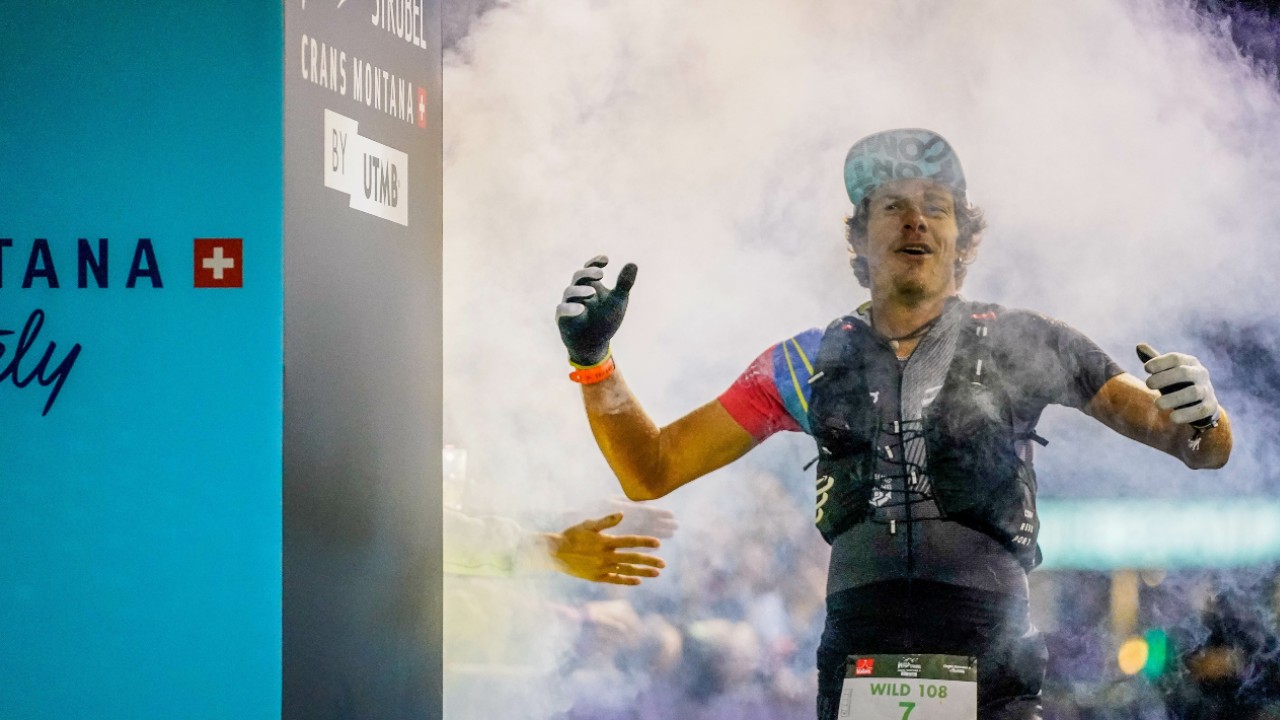 Frenchman Hauss, who finished fourth at the London 2012 Olympics, has made an impressive transition into ultra-running. His CV already includes two Trail De Bourbon victories and a sixth place in the La Diagonale des Fous on his home island of Reunion.
Hauss showed his tenacity to take the spoils at Wild 108, triumphing over a 108km route featuring 6,000m of elevation gain.
He came on strong in the final 30km to claim victory in 12:26:06, ahead of Switzerland's Jonathan Schmid (12:35:43) and Nepal's Sangé Sherpa (12:52:06).
Hauss said: "I remained calm for the first hours of the race. I had just undergone intense training for the Diag [La Diagonale des Fous].
"I felt it at the start of the race, and it took me about 60-70 km of running before I felt good.
"The guys in front were starting to crack. Mentally I gained the advantage and finished the race well.
"I came to run the trail with members of the Compressport team two months ago. It's a good race to start on the 100km and take the plunge."
Watts adds to string of wins
Britain's Watts has collected a string of long-distance victories since winning Ultra Trail South West 2013, but was in second place to Canada's Ellis Cookson for much of the women's race.
Cookson was forced to slow due to a foot injury and Watts came on strong to win in 15:48:15, ahead of Switzerland's Mylène Crettenand (17:05:37) and Germany's Lara Rheinemann (17:06:36).
Watts said: "The race is wonderful, from the start to nightfall. The track is fast but also has more demanding sections, which makes the event even more interesting.
"There is a very friendly atmosphere amongst the participants and the checkpoints are well organised.
"The UTMB is the race that everyone wants to do… the UTMB World Series chooses the most beautiful running trails on the planet. I would very much like to come to the UTMB Mont-Blanc in 2023."
Vermeulen secures Wild 50
Crans-Montana resident Vermeulen was delighted to win the Wild 50 on home turf, having eventually seen off fellow Frenchman Antoine Charvolin for the men's title.
China's Tao Luo made the early running in the 50km race, which featured 2,750m of climbing, but fell back to fourth.
Vermeulen was a dominant winner in the end, clocking 4:25:41, ahead of Charvolin (4:33:00) and Germany's Benedikt Hoffmann (4:34:01).
Vermeulen said: "This is the first time that I have found the Bisse du Ro so long.
"I usually find it goes quicker. This time, it was endless.
"I'm really happy to be running again after a [hip] injury. I struggled all summer.
"I missed the two big races I wanted to do. It was important for me to be here on the 50K to get back on track.
"I let Tao get ahead at the start as he went really fast in the first climb. Antoine and I stayed behind and after the first aid station I was back in the game.
"He didn't want to let me pass so I let him get a little tired until I saw that he was losing pace on the climb.
"On the descent to Lenk, we ran really hard. I was hoping to push him hard enough so that he couldn't keep the pace uphill. It worked pretty well."
Niederberger leads from start to finish
Niederberger led from start to finish in the women's race, crossing the line in 4:59:59 for ninth place overall.
Iceland's Andrea Kolbeinsdottir was second in 5:28:51, ahead of Switzerland's Josepha Seydoux (5:54:10).
Niederberger said: "It's a dream come true.
"Today was my day, everything went well, I didn't have any problems with nutrition, I didn't have a drop in energy.
"I was still in good shape, and it was a perfect race for me.
"I realised early in the race that I could widen the gap to my competitors.
"My weakness is on descents, so I was afraid of being overtaken.
"At the end of the first descent, I saw that I had lengthened the gap on my pursuers."
Full results are available HERE