Triathlete turned trail-runner Heather Jackson has her sights firmly set on June's Western States 100-mile race following an impressive podium at the Black Canyon 100k race at the weekend.
Jackson, 38, who was taking part in only her second big trail-running race, finished a very creditable second over the 62-mile distance in a gruelling head-to-head battle with fellow American Keely Henninger in a time of 8:47:59 – two minutes 29 seconds off the pace.
Digging deep
"It was so amazing," said Jackson of her experience racing at Black Canyon on the Aravaipa Running YouTube channel, "I mean honestly I have had a couple of battles like that in triathlon, but not that many and now I have been in two trail races and it's happened in both.
"At Javelina Jundred I was passed in the chute like 16 hours in and I'm like a sprint finish at 100-miles.
"Then here it was crazy odd, so many people were so close all day, I really just had to like dig into my mental bank of like it's not over until it's over – that's what happens in Kona every year, you can literally come down to the final mile and people are walking so you have to race to the finish line.
Despite the similarities in terms of head-to-head battles during her first two races on the trail-running circuit, Jackson was keen to differentiate between the course in Javelina and Black Canyon.
"This was way different than Javelina – I walked away from Javelina like okay I really got to work on the downhill because it really beats your quads up and I'll get on some dirt, I've been running dirt in Tuscon.
"I got here and I'm like oh god, this is completely different – technical and rocky, I did confirm with Keely [Henninger] when we were running do trail runners consider this course technical or am I really in trouble right now – but she did confirm that this course is considered technical – so I felt a little better."
Focus on Western States
With the daunting task of a 62-mile run at Black Canyon, Jackson put her experience competing in IRONMAN triathlons to good use focusing on time rather than distance.
"I came in today excited about the 100k distance and to see what I could do here on 62 miles and I guess I wasn't thinking of it as 62, for me it was more about the timeframe.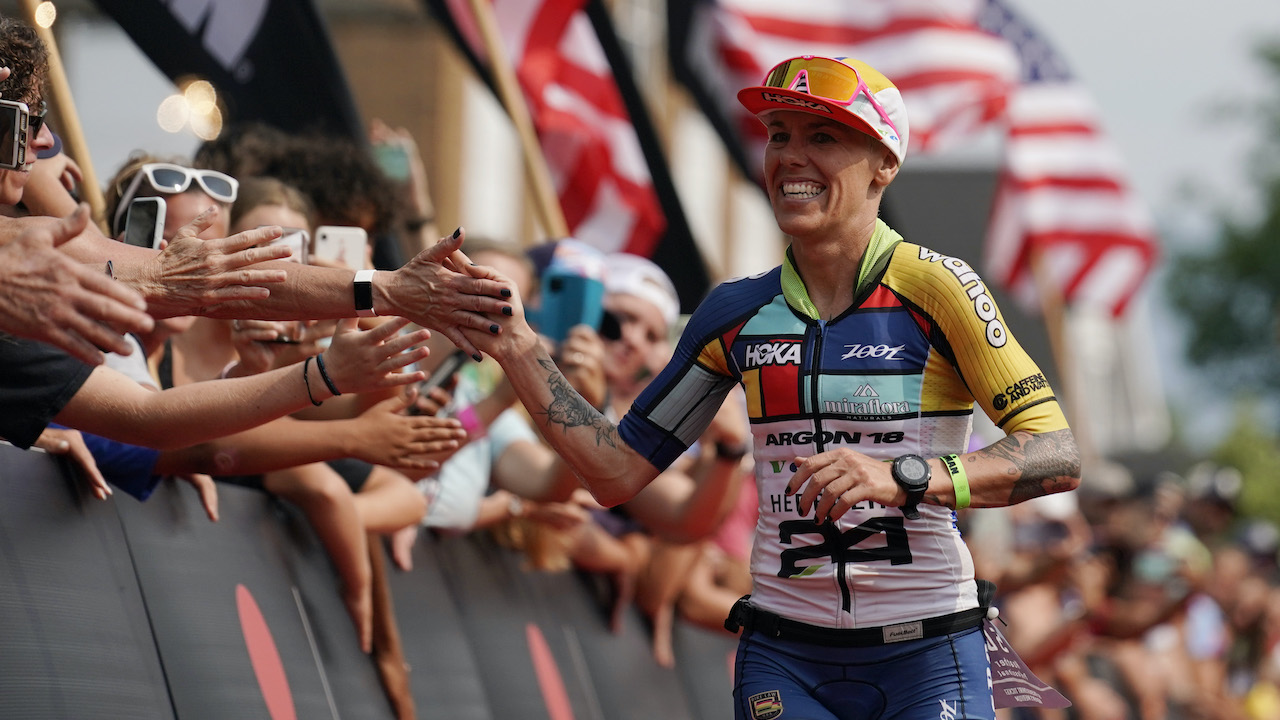 "As an IRONMAN which is what I've been racing for 15 years, so I am like used to eight or nine hours, if I could do that fully running it would be amazing."
"I honestly feel like today was harder than Javelina, I don't know if it's again the head-to-head racing and that like pushes everyone, if it really was that much faster of a pace than 100 miles where you settle in a little bit more or just the technical and downhill here was that much harder, so I'm kind of evaluating my performance."
With qualification for the Western States already having been secured for later in 2023, Jackson waxed lyrical about the event and how it was a big reason for her shift to trail-running from triathlon.
"Western States, as a triathlete, is one that I knew about.
"I watched it, watched the coverage, I watched everything on it and I loved following it – it was one of the first ones I started following and I was like woah this is crazy that people do this.
"I'm just excited I be a part of it and like experience it and it's going to be amazing no matter what happens out there."