There are moments in life where you wonder how you ended up in certain situations. When you must pinch yourself and take stock of what is going on. Wednesday the 1st of March was one of these moments for me.
After boarding a lunchtime flight from Zurich to London City I found myself sitting in Nike's HQ surrounded by some of the most inspiring people I've had the privilege to meet.
I was here for the kick off of the Alpine Run Project, an initiative created by Youth Beyond Borders (YBB) and John McAvoy.
What is the Alpine Run Project?
Jasper Kain of YBB summarised the project as follows: "The Alpine Run Project is a new initiative launching this summer in partnership with Nike Trail Running. It will develop young athletes through mentorship and training from professional coaches and world-renowned Nike athlete, John McAvoy.
"These efforts will prepare 12 young athletes (16–20 year-olds), selected from across inner cities in England, for the most iconic trail running race in the world in Mont Blanc, France in August 2023."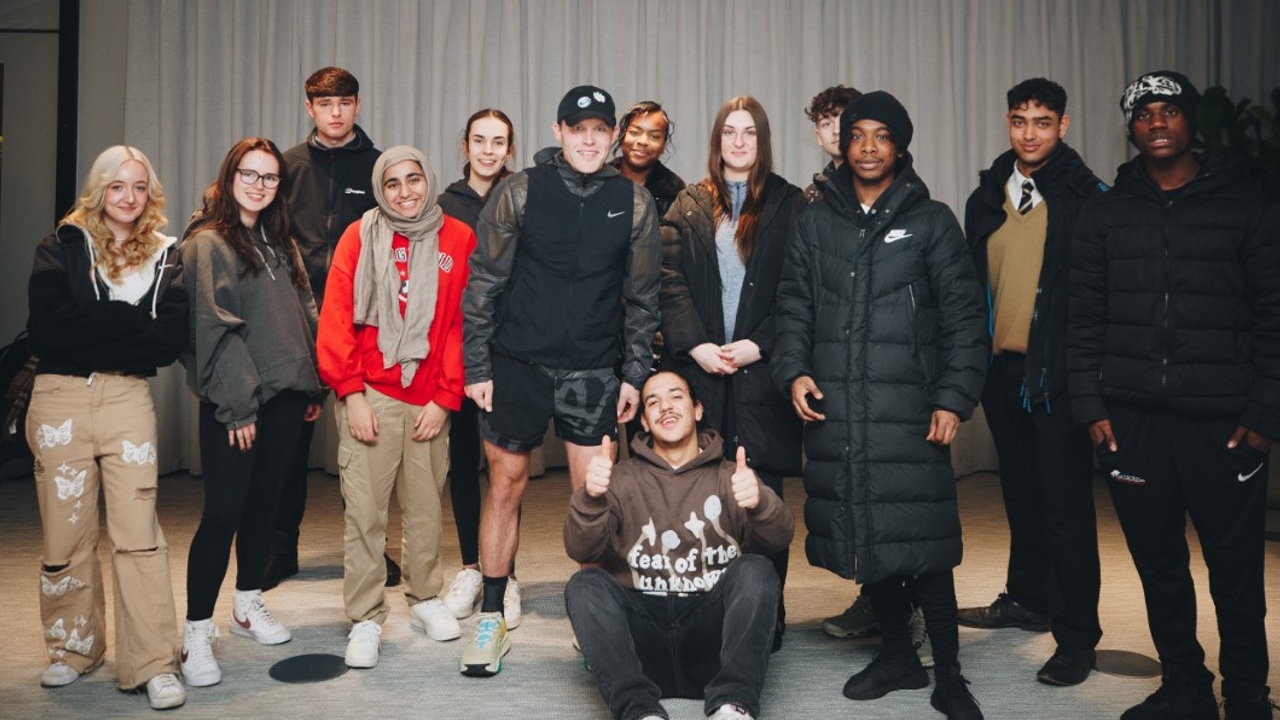 Who is John McAvoy?
I was fortunate enough to meet John last year in Switzerland. The first time we met we went for a bike ride under the North face of the Eiger and if I'm honest I didn't know where to start.
I knew of John's story, his life before, during and after prison, but I couldn't find the right questions to ask. There is an intensity to John in the deep way he looks and thinks and truly appreciates the moments he lives in.
I decided to mostly keep quiet enjoy the views and save my questions.
From that ride John and I became great friends and I've been able to spend time and learn a lot about him in the year since.
John's story is like something out of a movie and takes a while to sink in.
At one point he was one of the UK's most wanted men, was then arrested for attempted armed robbery and spent 10 years in prison, including 365 days in solitary confinement.
In this period, he spent time in Belmarsh prison with some of the most notorious criminals in the world.
The power of sport
Now John is a Nike athlete, a record-breaking rower, successful Ironman athlete, ultra-marathon runner and one of the most inspiring people I have ever met.
He was fortunate in prison to meet a guard by the name of Darren, who helped turn his life around, showed him the power sport could have over your life and ultimately lead him down a new path.
Now John wants to do the same, to give back, to show young people what sport can do, the amazing places it can take you, the life lessons it can teach you and that it can get you out of bad situations.
After John ran in the Ultra Trail du Mont Blanc (UTMB) last year in Chamonix, the idea of the Alpine Run Project was formed.
Could he take a group of kids out to Chamonix? Show them how these places inspire and give him perspective? Teach them better habits, discipline and ultimately lead them on a journey to run in the Alps?
Changing lives
John told me about the idea on a long run in the mountains, it sounded incredible but too big to do, a dream that people have but never quite achieve.
John being John, he called me a few months later to let me know the project was off the ground, with serious backing behind it and applications were open.
Over 150 young people applied and after interviews, very hard decisions and considerations, 12 inspiring people were chosen to be part of it.
The group will go on a six-month journey towards racing the 14km event at the UTMB in August, for some their first-ever running race. Indeed for some it's their first-ever trip abroad – and most have never seen the mountains or Alps in person.
For one of the girls travelling from Newcastle this was the first time she had been on a train and her first time leaving the city.
For me, I was not just there to simply report, a week previously John had called me up and kindly asked if I would use my experience and knowledge to help coach and guide these kids in the journey to come.
It was the easiest decision I have had to make, to be a part of a truly life-changing experience and show what the power of sport could do, it was a privilege to simply be asked.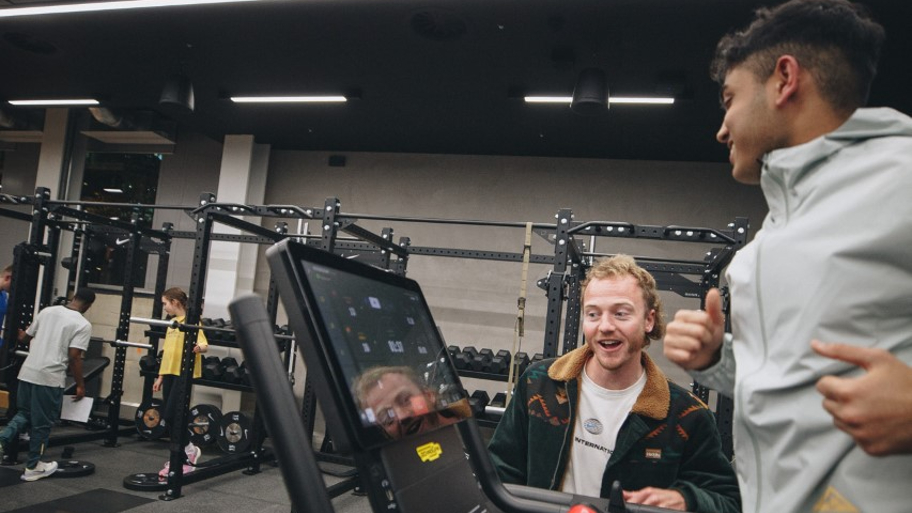 'Nerves, excitement and hope'
I have coached for over eight years now, but this would be a truly unique challenge, completely out my comfort zone but the kind of project that fuels the fire of exactly why I started coaching, to help people and make a difference.
The night at Nike HQ was the first time the whole group had been together, a chance to introduce them to the project, meet the wider coaching team and included inspiring talks from John and Debra Nelson from YBB.
There was an energy in the room that is hard to explain, nerves, excitement and hope. Not only hope that the project would get off to a smooth start but that with the team involved we could really make a difference, give these young people what they deserved and open new doors and paths for them.
After getting to know each other more, sharing hopes, fears, and dreams for the next six months we headed down to one of the many gyms at Nike for one of the most exciting parts of the evening.
The project is in partnership with Nike, and this kindly meant a sizeable kit drop for the athletes and coaches. New Nike Infinity shoes, goretex jackets, caps, hoodies, shorts, the list went on. You could tell when the tops were pulled over their heads and shoes laced up many of the young people felt part of something, part of a team and a project that was at the very beginning but going to quickly climb to incredible heights.
Here at RUN247 and in conjunction with Andrew, we will be following the Alpine Run Project closely – next up is a feature interview with John McAvoy.