Running legend Kilian Jornet has just announced his 2023 schedule – but as yet it only includes one confirmed race.
That's a return to Sierre-Zinal on August 12th, the iconic 31km test in the Swiss Alps which features monstrous climbs and frantic descents.
It's featured some of his greatest triumphs – he's won it no fewer than nine times and set the course record of 2:25:36 in 2019.
Rationale behind the calendar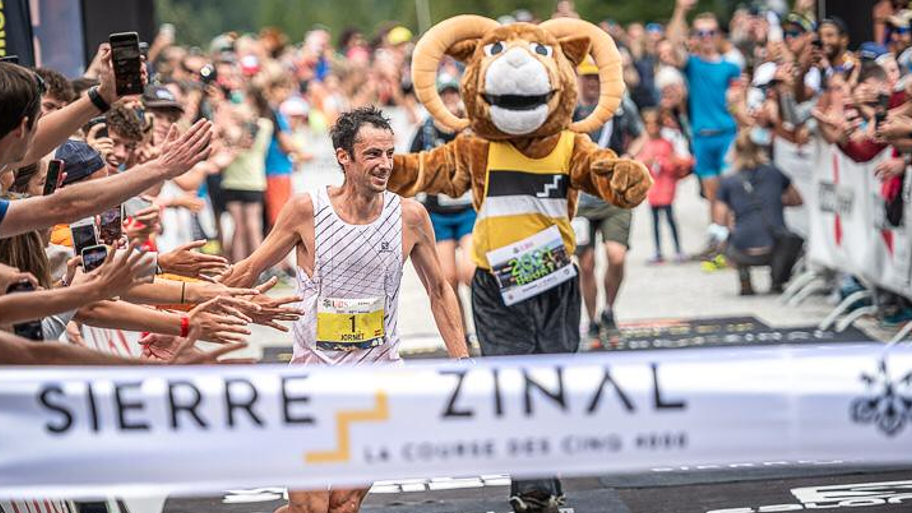 Jornet had trailed the fact he was set to reveal his plans for the season on his Instagram page, underlining in that his commitment to reducing his carbon footprint, especially in relation to flying.
He explained: "There are two main reasons to choose between the many wonderful races or tempting projects, first, the challenge. As an athlete I like to put my focus on races and projects that I know that I want to achieve them I will need to perform at my best, to train hard and smart and where the uncertainty of the outcome is the biggest. That's why I like competitions with great fields of athletes or projects where failure is the most probable.
"Therefore, if it's not one of this A goals, I will do only local races as preparation. That links to the second reason. The footprint of my activity. Racing involves a great amount of traveling, and knowing that my footprint will still be big, I want to minimize it. To allow myself to a single intercontinental travel and limit my other traveling to only those couple of races where I find they are meaningful to the training I've done."
The two other aspects of his 2023 calendar, which was published on his NNormal website, were a 'trip to the Himalayas' in April-May and a 'Long-distance project/race' later in the season.
That does still leave open a number of intriguing possibilities – and it's not inconceivable there could be other targets in the pipeline in addition to the three above.