Katie Kaars Sijpesteijn broke her own course record by just 13 seconds to take victory in the Montane Lakeland 50. 
The Leeds-based athlete produced the weekend's outstanding display as Andrew Siggers claimed the men's title, with Emma Stuart and Ali Bailey taking the respective Lakeland 100 honours. 
Kaars Sijpesteijn completed the 50-mile course, which starts at the northern end of Ullswater and finishes at Coniston, in 8:02:19.
This was a marginal improvement on the 8:02:32 she clocked in 2017 and means she now has the three fastest times for the course, having also recorded an 8:12:19 in 2018. 
'Dream' run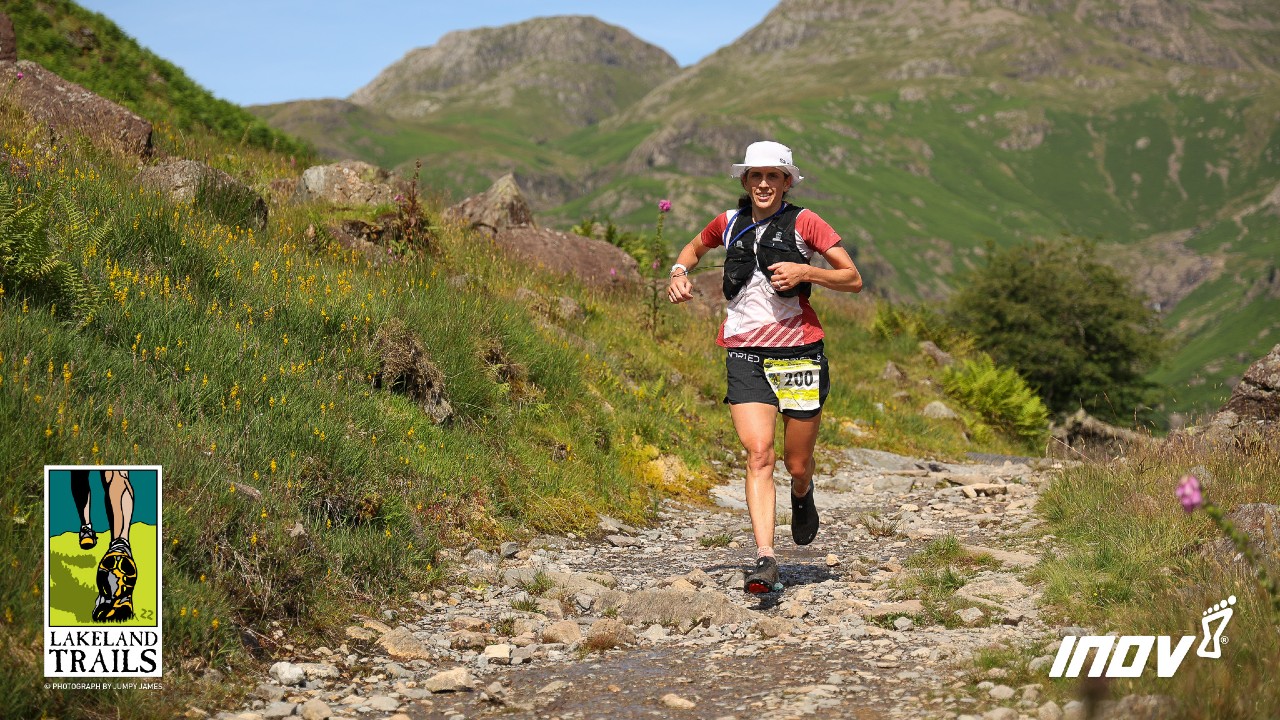 Kaars Sijpesteijn posted on her Instagram page: "To break my own course record is a dream.

"I have loads more to say when my head isn't spinning with a dozen gels and 2.5 litres of cola!"
Sabrina Verjee, who won the race in 2016, was second in 8:43:13, improving her own best time for the course.
Lauren Graham was third in 9:33:37. 
Down to the wire
Siggers edged out Spencer Shaw by just 50 seconds after an epic battle in the men's race.
The lead changed hands several times before Siggers finally held off Shaw to take the win in 7:56:25.
Shaw had been around six minutes behind at the final checkpoint, but could not quite haul in his rival as he crossed the line in 7:57:15.
Rory Harris was third in 8:09:07.
This meant Kaars Sijpesteijn's husband Caspar retained the course record with his 7:34:07 from 2017. 
Stuart steps up from 50 to 100
The 100-mile course starts and finishes in Coniston, taking in Eskdale, Wasdale, Buttermere, Keswick, Matterdale, Haweswater, Kentmere, Ambleside and Elterwater en route.
Having won the women's Lakeland 50 last year, Stuart stepped up to the full distance in style.
Eventual runner-up Eve Moore held a narrow lead in the early stages, but Stuart came on strong to take victory in 23:05:54, with Moore clocking 24:47:14. Nicola Duncan was third in 25:53:17. 
Beth Pascall set the women's record of 21:29:36 in 2016.
Bailey took victory in the men's race in 20:46:02 from Neil MacNicol (21:55:28), who had led briefly in the early stages.
James Chapman was closing in fast on MacNicol at the end, but had to be content with third in 21:56:52.
Mark Darbyshire's course record of 19:10:27 was never under threat.