The next event of the UTMB World Series begins on Thursday, as runners take on Nice Côte d'Azur by UTMB for the first time.
It comes just a few days on from Julian Alps Trail Run by UTMB and is set to attract over 4,000 athletes.
The French Riviera, Mercantour Massif and Nice Côte d'Azur Metropolis provide a stunning base for the competition, which is aiming to become the biggest trail running event in the Mediterranean basin.
Running Stones are on offer in all three races, with four, three, two and one available in the 165km Ultra Trail Métropole Nice Côte d'Azur, 111km Roubion-Nice, 59km Menton-Nice and 17km Villefranche-Nice respectively.
Ultra Trail Métropole Nice Côte d'Azur will also provide direct access to Ultra Trail du Mont Blanc (UTMB) 2023 for the top three finishers.
The top three in the Roubion-Nice race will earn direct access to the UTMB CCC, while podium finishers in the Menton-Nice will earn a place at UTMB OCC.
Nice Côte d'Azur by UTMB routes
Ultra Trail Métropole Nice Côte d'Azur features 8,700m of climbing over 165km, reaching more than 2,650m above sea level.
The race begins in Auron and winds through chestnut forests, following the Tinée river before skirting the Mercantour massif.
After crossing a series of incredible ridges at the halfway point, runners head south, scaling Mont Leuze, Mont Vinaigrier, Mont Alban and then Mont Boron.
The route then winds down a steep staircase and onto the coast, with a final stretch before the finish on the Promenade des Anglais.
Roubion-Nice consists of 5,000m of ascent across 111km, starting in the small village of Roubion, which is built on a cliff in the south of the Mercantour National Park.
The early stages take runners along the Vignols track before joining with the 165km course between the Tinée and Vésubie valleys.
The 59km Menton-Nice race begins with a 'vertical kilometre' to the Col du Berceau, the first of 3,000m of climbing.
The course then winds through the medieval village of Sainte-Agnès and to the Cime de Baudon at 1,266m, which offers a panoramic view of Corsica and the Mercantour peaks.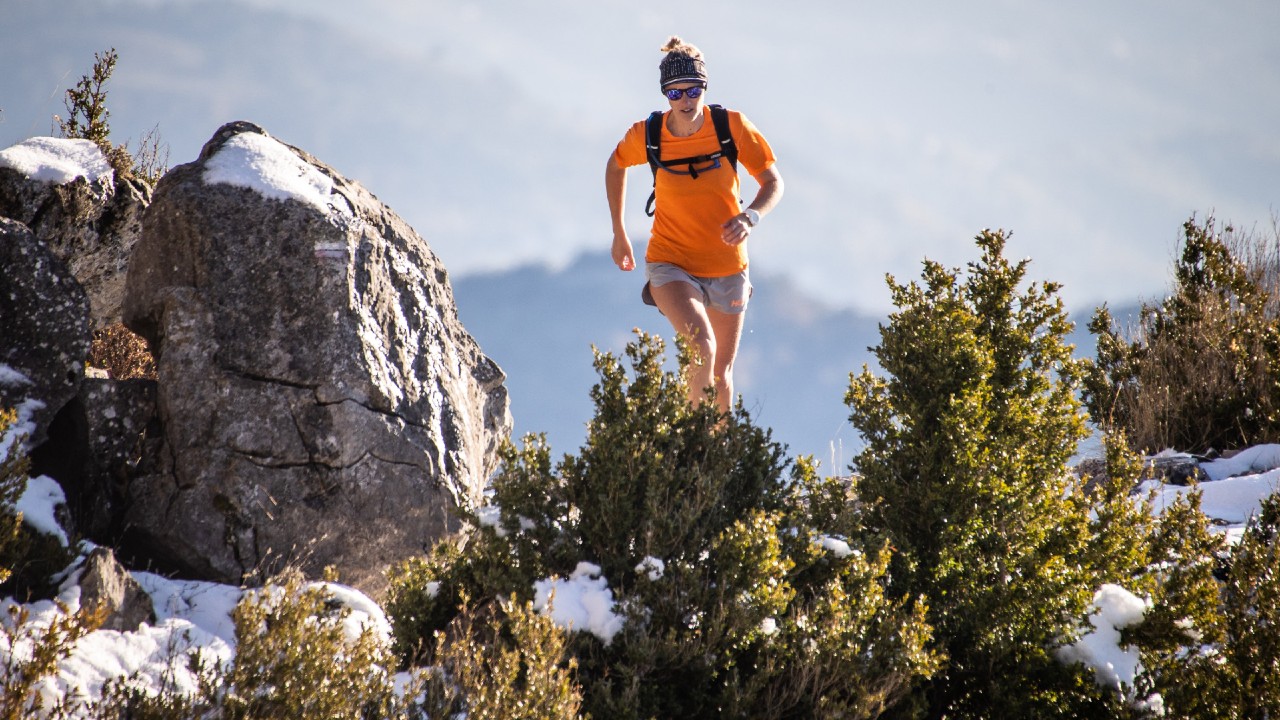 After a few kilometres along the peaks, via Fort de la Revère and Mont Bataille, there is a dive towards the finish on the Promenade des Anglais.
The 17km Villefranche-Nice starts at Villefranche-sur-Mer, and involves 700m of ascent.
The first part of the race takes runners past Saint Michel's church, Aire St Michel and the Col 4 Chemins.
The route then heads to the coast and climbs up to the Nice old town before offering a view of the Baie des Anges ahead of the finish at Promenade des Anglais.
Nice Côte d'Azur by UTMB start times
The four races at Nice Côte d'Azur by UTMB will begin at the following times (all local):
Ultra Trail Métropole Nice Côte d'Azur – 13:00, Friday 23 September
Roubion-Nice – 06:00, Saturday 24 September
Menton-Nice – 08:00, Saturday 24 September
Villefranche-Nice – 08:00, Sunday 25 September
Nice Côte d'Azur by UTMB contenders
Tobias Dahl Fenre finished 11th at last month's UTMB CCC and is keen to gain some Running Stones after failing to finish at Mozart 100 by UTMB.
The Norwegian is one to keep an eye on as he competes in the Roubion-Nice race on Saturday.
He said: "CCC was an amazing experience for me. I recovered faster than usual and felt motivated by my experience in Chamonix. I am going to Nice to get more experience and train on key parts of my performance.
"I am also currently without any Running Stones due to a DNF at mozart 100 by UTMB in June, so I am really focused on crossing that finish line in Nice."
Argentinian Gabriel Santos Rueda is another to look out for, and says he wants to reach the finish before night falls.
"It is my goal to avoid using my headtorch twice in the race," he asserted. "I have seen lots of pictures of the French Riviera, and it looks amazing, so I am looking forward to getting the chance to run in the mountains and by the beach on the same day."
China's Min Qi is the top ranked male in the Ultra Trail Métropole Nice Côte d'Azur, according to the UTMB Index, while Ragna Debats (NED) is a favourite in the women's edition as she looks to bounce back from her DNF at last month's Ultra Trail du Mont Blanc.
Despoina Simantrakou (GRE) is another contender in the women's race and has outlined her plan of attack.
"Start slowly and pick up speed later," she said. "I know it will hurt but I want to come to terms with my pain. Finally, I want to handle the race in a way that I will be proud of later."
How to follow Nice Côte d'Azur by UTMB
UTMB is providing live coverage of the races on Friday and Saturday here, while there is also live tracking available.
The broadcast will be live on Friday 23 September from 12.30 to 16:30, as well as between 07:00 and 13:30, and then 17:00 to 19:00, on Saturday 24 September.