America's Adrian MacDonald and Aussie Sarah Ludowici have been crowned the first ever KosciMiler champions of Ultra-Trail Kosciuszko by UTMB® in the Snowy Mountains of Australia's Alpine region.
MacDonald and Ludowici were first male and female runners across the finish line after 100 miles on course which took in everything from snowy peaks to lake crossings.
Cold weather and snowfall resulted in a course change for Friday's 100km and 100-mile events, with the start moving to Perisher Valley, though runners took it all in their stride as they made their way through the early snow.
UTMB next big target
MacDonald, from Colorado, a two-time champion at the prestigious Leadville 100 race, took the men's win in 14:07:42, over an hour clear of Vlad Shatrov, with Luke Barrett third.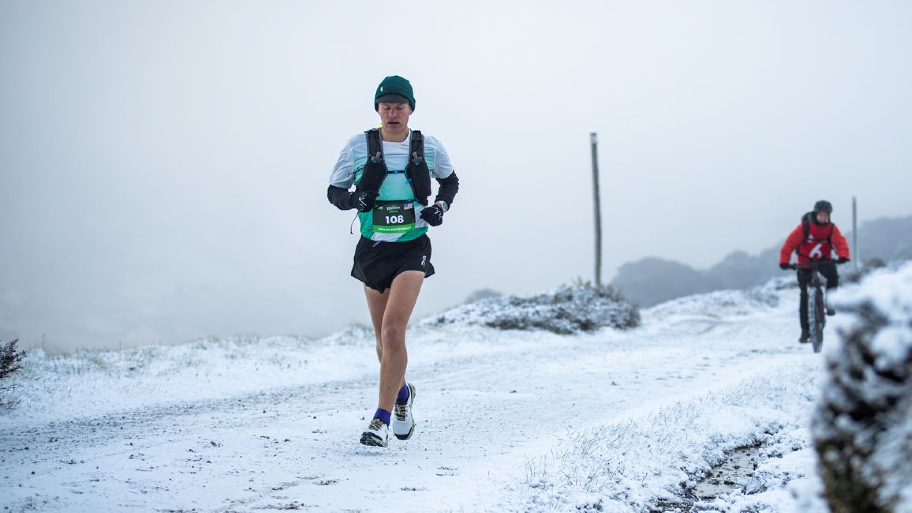 "It was a great day, everything went well, I mean there are always a few low points but it was pretty much a high all day. I got out here a week early and we did a little bit of research on Vlad and Reece (Edwards), we knew Vlad always went out hard so I didn't want to go with him and he ended up running with the 100km leaders which we thought was silly," said MacDonald.
"We thought Reece might go out hard too but he ended up sticking back with me so I ran with him for 50km and then I sort of started making my move to catch up to Vlad and I caught him after about 50 miles and then I just pulled away.
"It's tough with a new course to really push for a fast time or anything because you don't know what a fast time is and hopefully they'll be able to do the planned course next year and I won't even have a course record or anything," he said. "I just wanted to get the win and the ticket to UTMB, it's big.
"After Leadville in the summer I had to decide if I wanted to Western States next summer or UTMB and I decided to UTMB because they had invited me out to do this race and they've been supportive of me and other professional athletes. UTMB is huge, it will be a bit different than any race I've done before with twice as much vert as Leadville but I'm excited to test myself."
'It was a bit of an adventure'
Sarah Ludowici, from Broome in Western Australia, was the runner to beat all day in the women's KosciMiler, impressing on her way to victory.
Ludowici came over the finish line in Bullock's Flat in 19:23:01, 25 minutes ahead of fellow West Australian Claire O'Brien-Smith, with Amy Lamprecht third.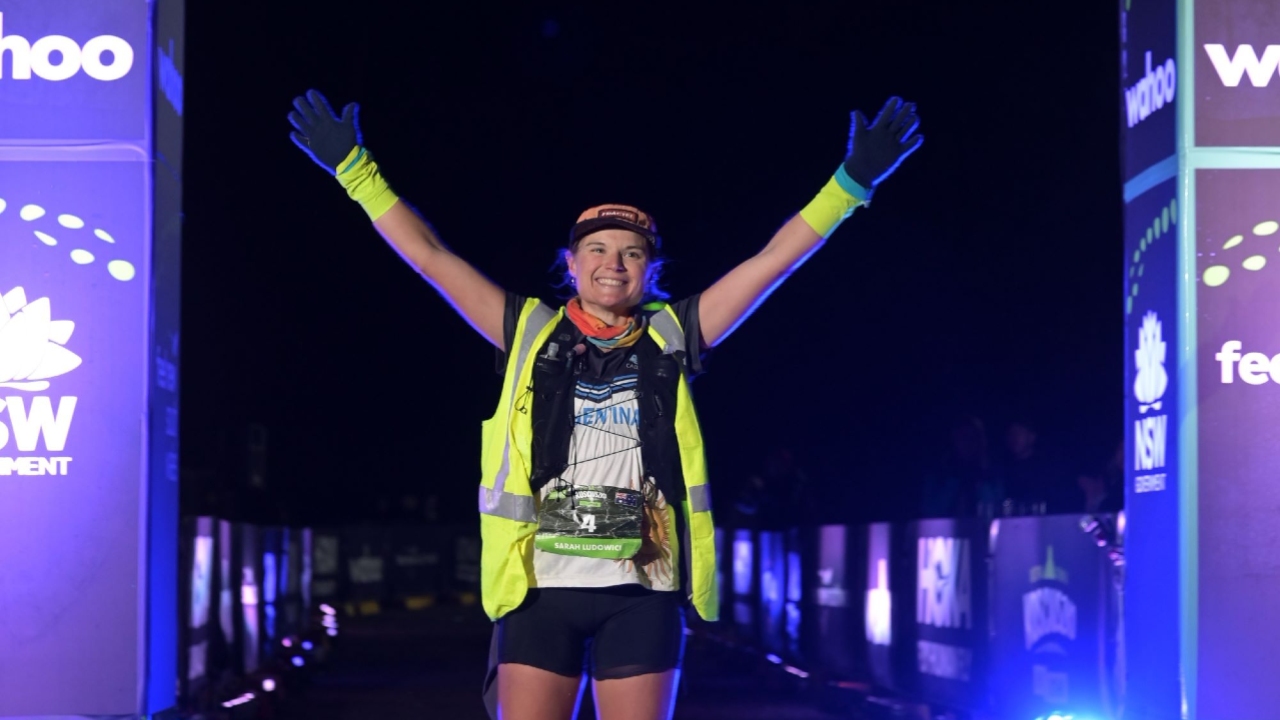 "I'm feeling pooped, but stoked, super stoked. It was tough, it was really tough, the first 20km was hard, the middle section I found my groove again and then it was a battle over that 20km section from Banjo Patterson to the Hatchery, that was a long slog," said Ludowici.
"It's really crazy that it's snowing up here, it didn't really change things, you just take it as it comes and whatever comes your way you just keep stepping forward, keep calm and one foot after the other. This is my first 100 mile race, I didn't really have a plan, more just take one step at a time, keep going, keep cruisy, keep it easy, fresh 50, fresh at the next 50 and then just hold on for dear life."
The KosciMiler course saw the more than 200 runners take two boat trips along with journeys in kayaks across the very full Lake Jindabyne, adding to the sense of adventure.
"All the staff were lovely, in particular the boat guys, that was always pretty fun to do, it was a nice excuse to sit down for a little bit, it did make it hard getting off the boat and onto the soft sand," said Ludowici. "It was a bit of an adventure, we sign up for an adventure race, we got some kayaking and that was pretty hilarious falling into the kayak."
Ultra-Trail Kosciuszko by UTMB®
KosciMiler – Men's Results
Adrian MacDonald – 14:07:42
Vlad Shatrov – 15:10:36
Luke Barrett – 15:50:44
Shane Johnstone – 17:27:56
Hayato Nishikata – 18:08:55
KosciMiler – Women's Results
Sarah Ludowici – 19:23:01
Claire O'Brien-Smith – 19:49:01
Amy Lamprecht – 21:14:43
Monika Georgieva – 21:43:40
Sarah Jalim – 22:24:42