British ultrarunner Jon Albon and Norwegian Yngvild Kaspersen have won the 2023 UTMB CCC titles at the UTMB World Series Finals.
Having finished runner-up in 2022, Albon ran a composed race to chase down long-time leader Jiasheng Shen and claim a second title at UTMB after his 2021 OCC win. Albon won in a time of 10:14:25, with Shen going on to finish second and Dakota Jones holding on to third.
Kaspersen dominated the women's race to win in a time of 11:51:22, with the excitement coming behind her where Emily Hawgood chased down Helen Mino Faukner to take second.
Jon Albon ascends to UTMB CCC glory
Having won the 2021 UTMB OCC, Albon entered the 2022 CCC as one of the favourites. But following a long battle with winner Petter Engdahl, Albon ended up finishing more than 13 minutes behind the Swedish runner.
But now, one year later, he has finally ascended to the pinnacle of the 100km race- and he did so with impressive composure.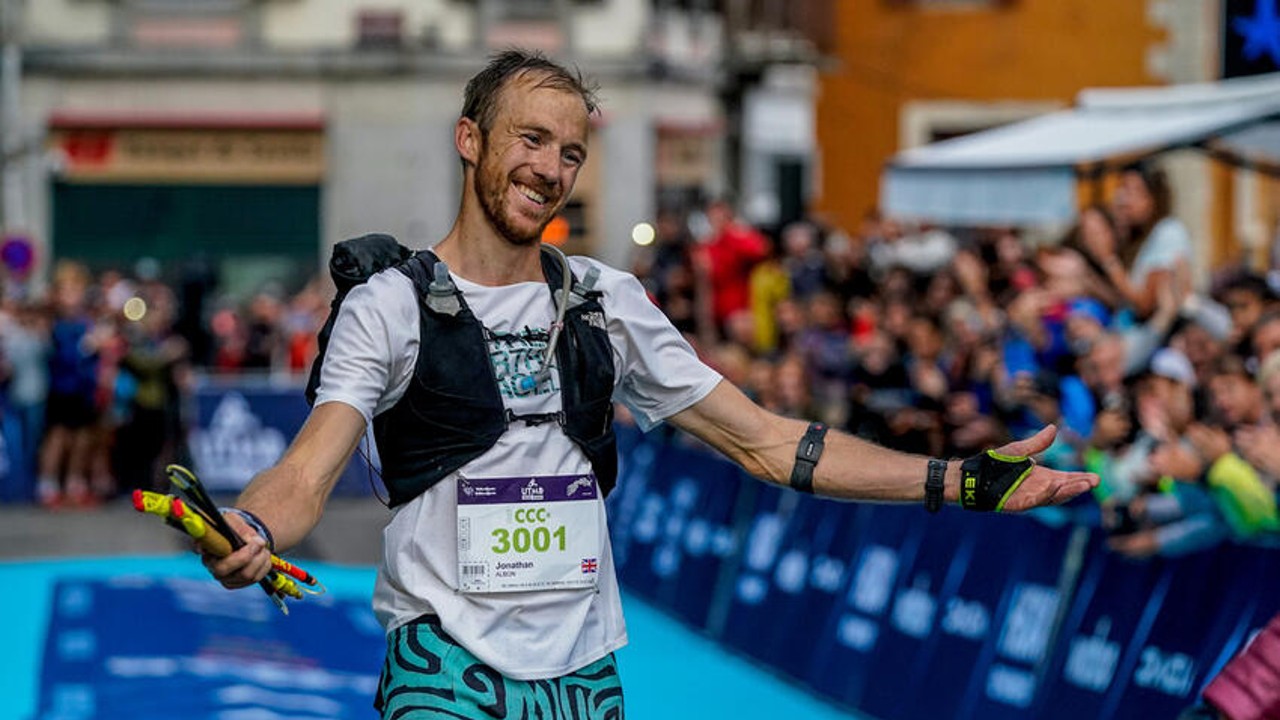 For a large part of the race, Albon was further back in the field and separated from the leading duo of race leader Jiasheng Shen and second-place Dakota Jones.
Shen had taken the lead early, and by La Fouly (around 40km into the race) he was clear of his clear of his nearest competitor. Jones began to cut into Shen's lead as the race went on, emerging from the ascent to La Giete (65km) just three minutes and 30 seconds behind the Chinese runner.
Yet behind them both, Albon was gathering momentum. Checkpoint by checkpoint he cut into the gap not just between himself and Jones, but crucially between himself and Shen as he chased a UTMB CCC title.
Fuelled by fast up hills and even faster downhills, he was breathing down Jones' neck by Les Tseppes (74km) and surpassed him on the descent to Vallorcine.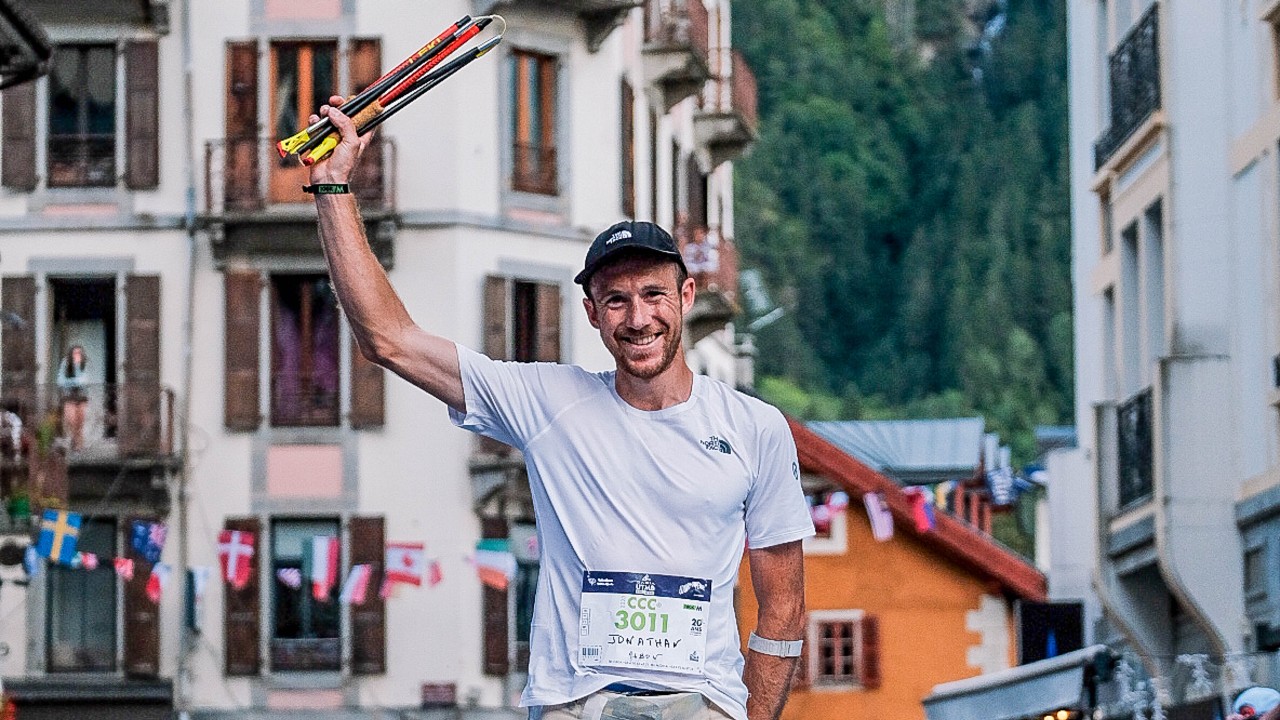 A fast transition through the aid station there saw him emerge just 39 seconds behind Shen. From there the race came down to the ascent up La Flégère, and it was Albon who ascended best.
He emerged atop the final climb five minutes clear of the Chinese runner, and he sped through the final seven kilometres to emerge into a typically electric Chamonix victorious.
Shen, no doubt a little disappointed he couldn't hold onto his lead, was nonetheless all smiles as he crossed the second eight minutes later in a time of 10:22:30, with Jones holding on to third.
Fuelling and checkpoints key to victory
Having come so close last year despite leaving everything out on the course, Jon Albon knew he had to find a way to improve if he was to go one step further in 2023 and claim the UTMB CCC title.
"The main thing I tried to improve was fuelling," he explained shortly after crossing the line, "that went a lot better today."
"Lots of different stuff, lots of plans, A, B, C and D…
I managed to keep the fuel going in, and that meant the legs kept turning over… I ended up having a better first half than second half.
But it wasn't just fuelling that made the difference- Albon was consistently quick through the race's checkpoints, and he was full of praise for his support team- namely his wife, Henrietta.
"At Champex-Lac I got to see my lovely wife, and she gave me a big bottle of coke," he explained, "I think that lit a little bit of a fire.
"I think I got a lot of experience last year. I generally don't like spending a lot of time in aid stations and it really helped that Henrietta is an ultrarunner herself so she has an expectation of what i'm going to want as well."
Kaspersen crowns herself CCC champion
While Albon had to chase down Shen to win, the women's race played out completely differently.
From early on, Yngvild Kaspersen broke away from the rest and grew her lead throughout the race. Strong on the uphills and composed going down, she was a level above the rest of the field on the day and ran into a buoyant Chamonix the winner with 11:51:23 on the clock.
She has had several impressive podiums before, but this achievement is by far and away her most notable- and marks her out as one to watch going forward. In the same race last year, she only managed 30th in the women's field- to come back and go 29 better in 2023 is some achievement.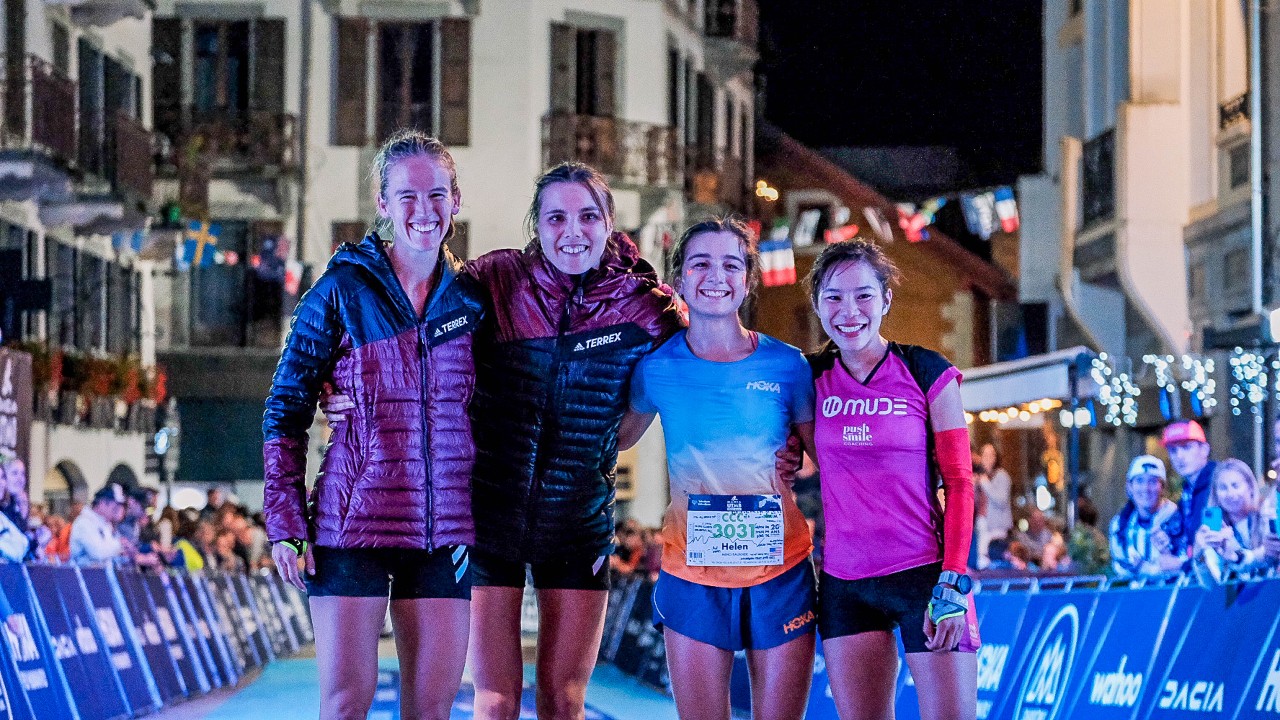 While the race for first was almost uneventful with Kaspersen's dominance, the race for the podium offered up exceptional drama.
Their were three in contention for the top three spots, led by the closest challenge to Kaspersen almost all race- the American Helen Mino Faukner.
One of the pre-race favourites with the Speedgoat by UTMB 50k and Valholl Ultra Trail By UTMB 80K titles to her name this year, she was expected to push Kaspersen as the race went on but in fact she was pushed herself by two challengers to her second place spot.
The first was a shock from Vietnamese runner Hau Ha Thi. She ran an incredibly strong race and found herself in third for long periods of the race- but behind her, storming through the field, came Zimbabwean Emily Hawgood.
Having started the race further back, Hawgood picked up the pace as the race went on and on the climb from Champex-Lac to La Gient (65km) she finally got past the Vietnamese runner- who held on to finish an impressive fourth.
But Hawgood was not done there- checkpoint by checkpoint she cut into Mino Faukner's lead and finally on the climb to La Flégère she passed the American to seal second place for herself.
But Kaspersen was a bridge too far. Such was the Norwegian's dominance, Hawgood finished 37 minutes back- completing the course in a time of 12:28:19. Mino Faukner barely held on to third, finishing in a time of 12:38:05 with Ha Thi just 23 second behind.
UTMB CCC 2023 results
Men's UTMB CCC 2023 Results
1. Jonathan Albon (GBR) – 10:14:25
2. Jiasheng Shen (CHI) – 10:22:30
3. Dakota Jones (USA) – 10:41:40
Women's UTMB CCC 2023 Results
1. Yngvild Kaspersen (NOR) – 11:51:23
2. Emily Hawgood (ZIM) – 12:28:19
3. Helen Mino Faukner (USA) – 12:38:05