The UTMB World Series events Ultra-Trail Australia and Puerto Vallarta in Mexico took place between the 28-30 October in a double-header weekend.
Dave Stevens of Canada and Genevieve Harrison of the US took first place in the inaugural 100-mile Wixárika race at the new UTMB World Series event Puerto Vallarta, while Australia's Reece Edwards and Anna McKenna won the UTA100 event on home soil at the Ultra-Trail Australia by UTMB. 
Stevens and Harrison first Puerto Vallarta champions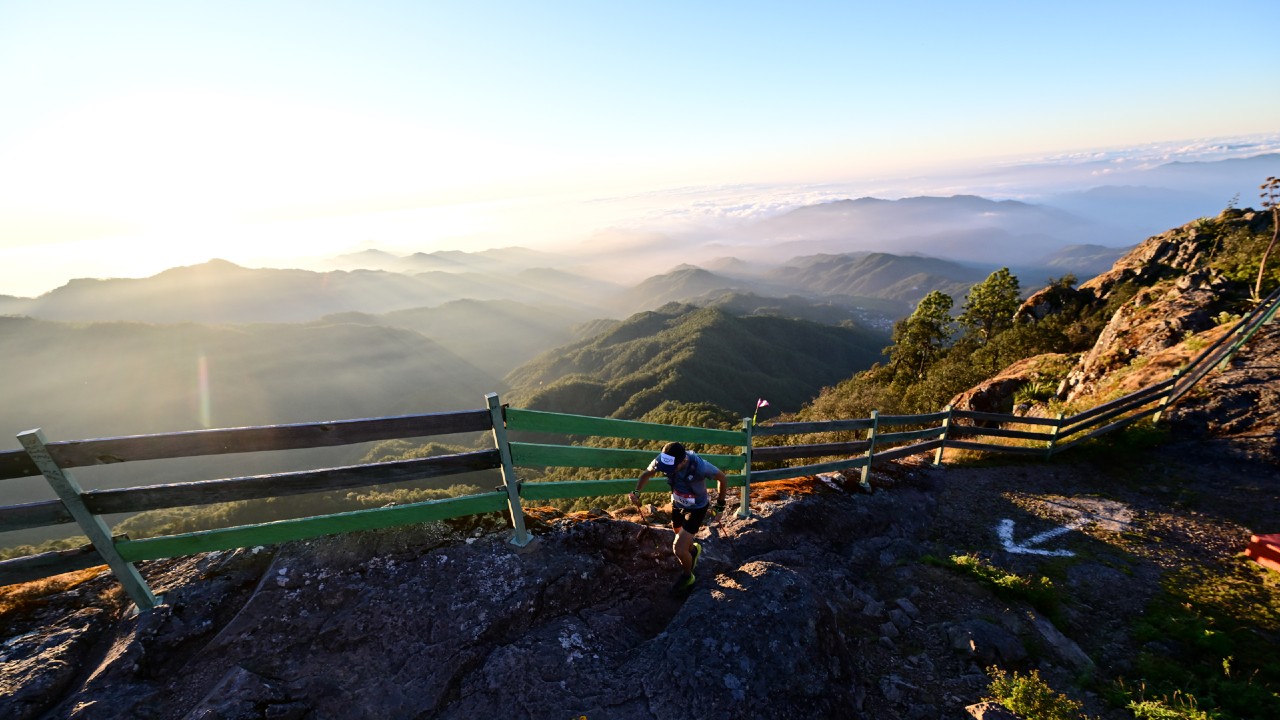 2,500 runners participated in the first edition of Puerto Vallarta across all races, but Stevens and Harrison emerged victorious after 180 km and 6450 metres of elevation along the route of the Wixárika race.
Stevens finished in a time of 23.45.04 to take the win ahead of Colombian Jhon Barrera Moreno and the US' Jeff Mogavero. After finishing, he was full for praise for the new event.
"It was awesome, an amazing race," Stevens said.
"The first 35km is beautiful and the rest is just crazy. My biggest challenge was not to drop out.
"I sat on the side of the road and wanted to give up because everything hurt but I carried on finishing this hard but beautiful event!"
Harrison crossed the line with the clock at 35.26.00, an hour ahead of nearest rivals Catherine Bradley and Kertu Palo who completed an all-US podium.
"It was wild and beautiful," Harrison said.
"I enjoyed the course a lot, the people that I met and the towns that I went through.
"There were a lot of technical sections that I found challenging, but I got through it and bounced back!"
Australians win double in home Ultra-Trail
The main attraction at Ultra-Trail Australia by UTMB was the 100km race, forcing runners to contest with 2884m of elevation through the Blue Mountains.
Here, runners were not just competing for the 'running stones' needed to qualify for next year's UTMB, but also for qualification to the Western States 100, with any who finished in 19 hours or less qualifying for the lottery for the famous race.
In the women's race, Anna McKenna crossed the course clear in first place with a time of 9.15.23, but second and third were only divided by ten seconds as Australian Erika Lori managed to hold off South Africa's Naomi Brand.
"It was something special and gave you a bit of everything," Lori said of the course.
"The out and backs were hot and hilly, then the 20km of stairs and beautiful trails at the end were unforgettable."
Meanwhile the men's race saw Edwards take the win with a time of 08.10.11 ahead of New Zealanders Scotty Hawker and Sam McCutcheon.
"I ended up in front solo and ran well up to 70km," Edwards said.
"After that I was just in survival mode hiking the stairs."
Puerto Vallarta by UTMB Results
Wixárika (100M)
Men:
Dave Stevens 23:45:04
Jhon Barrera Moreno 23:52:58
Jeff Mogavero 24:02:49
Women:
Genevieve Harrison 36:26:00
Catherine Bradley 37:45:14
Kertu Palo 40:39:11
Hikuri (100k)
Men:
Yun Yanqiao 09:44:09
Alexander King 10:15:28
Seth Ruhling 10:51:54
Women:
Emmiliese von Avis 11:25:24
Hannah Lafleur 11:47:17
Erin Clark 12:07:19
Nakawé (50k)
Men:
Ryan Becker 05:33:28
Zachary Sonoga 05:48:31
Hector Rodriguez 05:50:01
Women:
Tara Fraga 05:53:51
Natalie Chirgwin 06:30:11
Nayeli De la Torre Segura 06:37:23
Ereno (20k)
Men:
Jeff Rosas 02:24:25
Jose Luis Castel Ceja 02:41:15
Nicolas Fernando Guaiquin Alvarado 02:42:58
Women:
Mariana Silva 03:08:27
Isabel Bolívar Flores 03:09:37
Diana Mendoza 03:20:50
Ultra-Trail Australia by UTMB Results
UTA100
Men:
Reece Edward 08:10:11
Scotty Hawker 08:18:28
Sam McCutcheon 08:28:08
Women:
Anna McKenna 09:15:23
Erika Lori 09:41:02
Naomi Brand 09:41:10
UTA50
Men:
Ben St Lawrence 03:54:29
Ronnie Sparke 03:55:03
Piotr Babis 03:55:32
Women:
Patricia McKibbin 04:48:17
Gemma Jenkins 04:55:34
Gillian Turnbull 05:05:21
UTA22
Men:
Robbie Begg 01:16:23
Courtney Atkinson 01:18:05
Liam McKenzie 01:18:34
Women:
Ingrid Cleland 01:31:44
Sarah-Jayne Miller 01:33:25
Lucy Holman 01:33:33