Run247 columnist Jon Albon finished third in the World Mountain and Trail Running Championships (WMTRC) Short Trail Race in Chiang Mai, Thailand on Saturday.
Albon, the reigning World Champion, took the final place on the podium in the 38km race, behind Stian Hovind Angermund (NOR) and Francesco Puppi (ITA).
His podium helped Team GP pick up bronze, with Kristian Jones fifth and Billy Cartwright 25th.
"What I deserved"
"I think third is pretty much what I could've hoped for considering," Albon said after the race. "I felt like I had ok shape and ok 'thirst' going into this."
"But not like absolutely amazing shape and not amazingly driven either so to come away with third I think that's what I deserved.
"It's a good reflection of where I'm at at the moment. It's been a long year."
Albon admitted that he didn't feel 100% during the event, particularly during the 2425m of ascent, but was happy to round off his season with a medal.
He crossed the line in 3:13:05, 1:18 adrift of Puppi and 4:36 back from Angermund.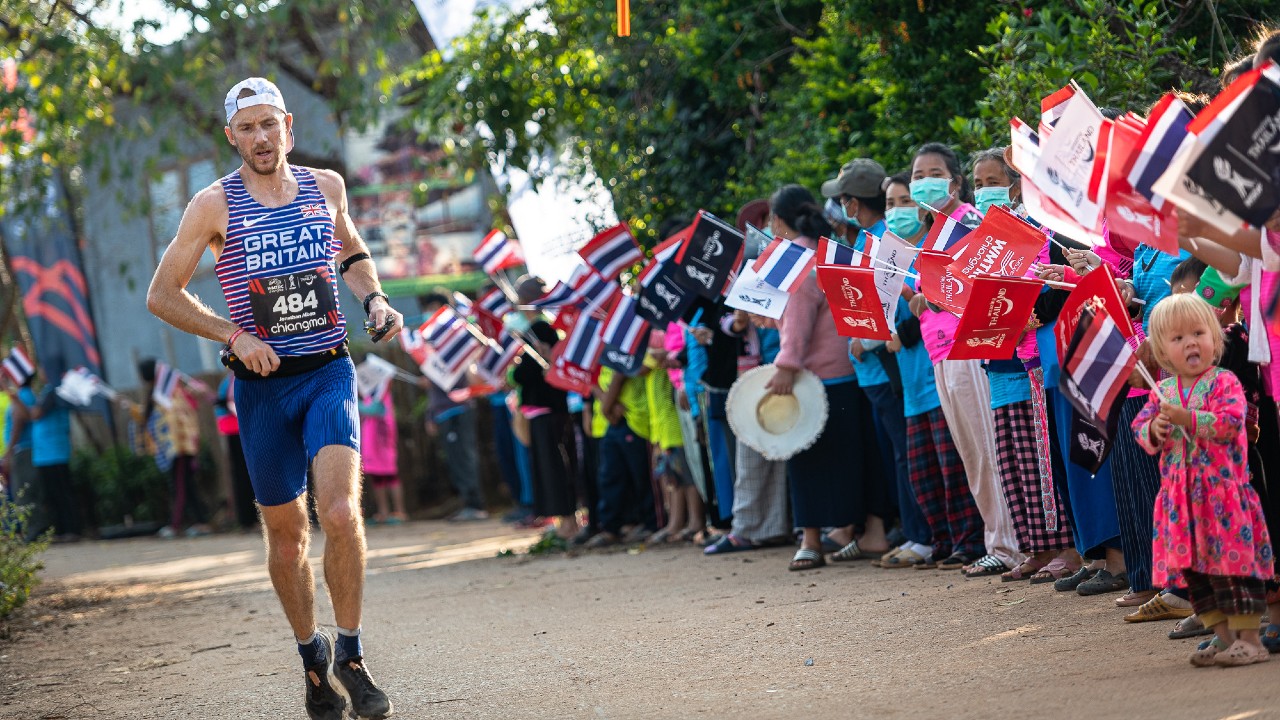 Ascent struggles
"Stian had a really good race," he noted. "Puppi also had a really good race.
"I managed to put in a good showing for the first half then once we hit the second climb, it just was clear that I wasn't moving up as well as the others.
"It became quite the struggle. After the first 1000m, up and down, from there on it became kind of death.
"I was quite proud of myself to push through and catch Max King (USA) on the final descent to take third and put in a good team points score as well.
"The team got bronze as well, so pretty cool for Team GB. Pretty happy.
"Season's over now so it's time to recharge and then get back to training through the winter and come back stronger and fitter and healthier and hungrier for next year."
Puppi's second place helped Italy take team gold, with Andre Rota and Christian Minoggio grabbing seventh and 10th respectively.
France took silver thanks to sixth from Thomas Cardin, 12th from Frédéric Tranchand and 13th from Julien Rancon.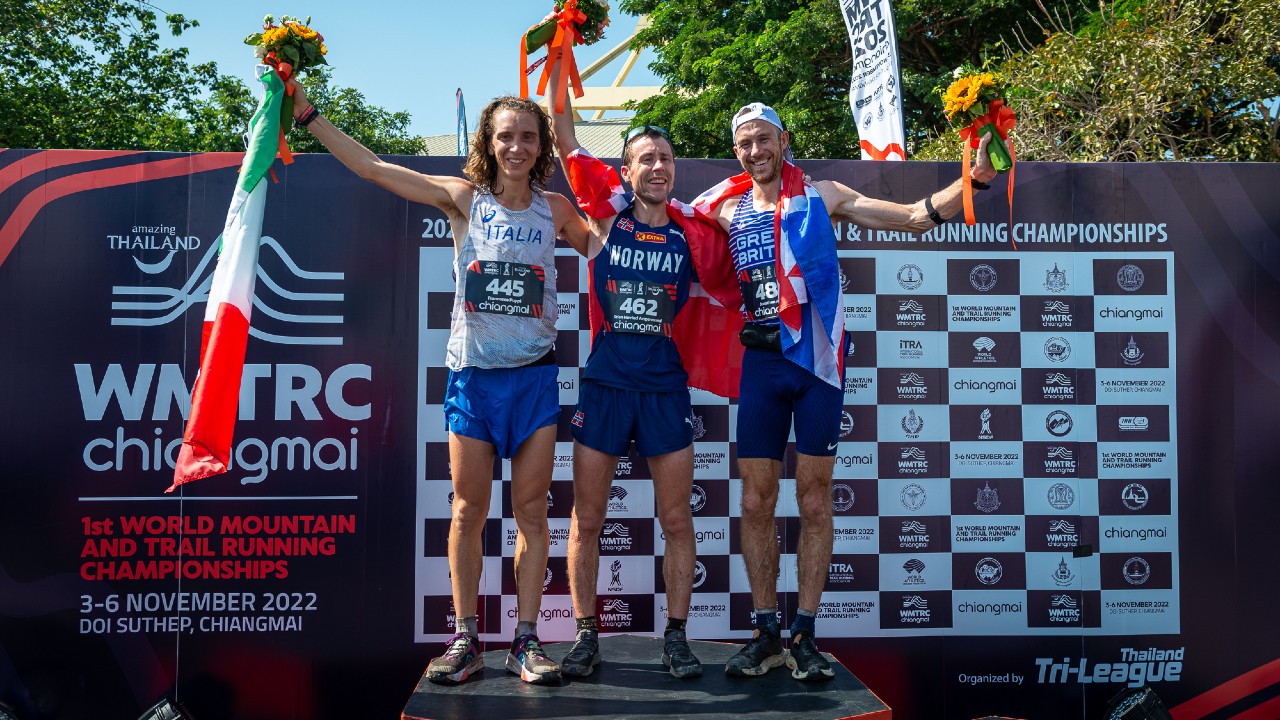 Dragomir triumphs
In the women's WMTRC Short Trail Race, Denisa Ionela Dragomir (ROM) improved on her fifth place in the previous edition with a dominant victory.
She finished in 3:49:23, with Barbora Macurová (CZE) snatching second ahead of Emilia Brangefält (SWE).
Spain claimed the team gold, with Nuria Gil Clapera fourth, Sheila Avilés Castaño fifth and Julia Font Gomez 10th.
Team USA took silver thanks to seventh from Kimber Mattox, 11th from Ashley Brasovan and 13th from Stevie Kremer.
Team GB replicated the men's bronze medal after Eleanor Davis, Sharon Taylor and Nichola Jackson finished eighth, ninth and 18th respectively.
Click HERE for the full World Mountain and Trail Running Championships Short Trail Race results.
WMTRC Long Trail Race results
In the WMTRC Long Trail Race, Adam Petermann (USA) and Blandine L'Hirondelle (FRA) were the men's and women's individual winners.
Peterman edged out Nicolas Martin (FRA) and Andreas Reiterer (ITA), while L'Hirondelle was joined on the podium by Ida Nilsson (SWE) and Gemma Arenas Alcazar (ESP).
The efforts of Peterman and L'Hirondelle saw their respective nations secure golds in the team category.
Click HERE for the full World Mountain and Trail Running Championships Long Trail Race results.