Sweden's Peter Engdahl continued his run of fine form with an impressive victory in the 75km Transvulcania by UTMB on its return after a three-year forced hiatus.
One of the pre-race favourites after his victory in this year's CCC at UTMB Mont-Blanc, Engdahl stopped the clock at 07.10.29. His training partner Abby Hall won the women's race in 08.29.10, securing an excellent tenth place overall. This win came off the back of her third place in the women's CCC in August.
"At sea level it was very, very hot," said Engdahl. "Luckily, I have been here for ten days prior to race to get acclimatised to the heat. I am just supper happy to have finished and with a good result," he added.
Hall praises Transvulcania paradise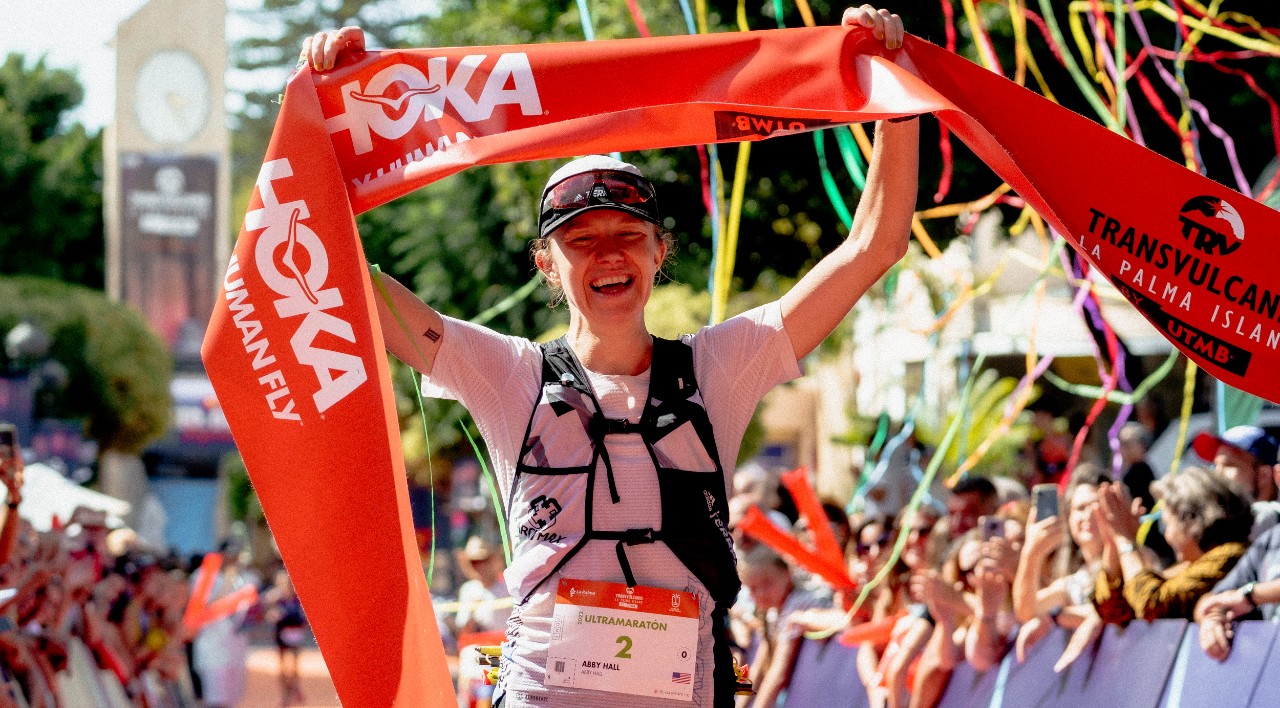 Hall was blown away by the beauty of the race. "I have just experienced some of the most beautiful views I have ever seen anywhere in my life, it was just amazing! The clouds, the sun rising, the bright green trees, the black rock. It was just like paradise; it was so special," she said.
In the Marathon event, Yoel de Paz (ESP) and Ikram Rharsalla (MOR) took the win with times of 04.04.39 and 05.00.09 respectively. The wild and raw mountains of La Palma stood out for Rharsalla who said, "The course has everything – uphill but with short breaks, flat sections, and downhill tracks with some technical areas. This race is amazing, and the course is beautiful."
UTMB OCC places secure
The top three male and female finishers in the Marathon have earned their place on the start line of the OCC at the UTMB World Series Finals in 2023.
While the half marathon (28km /840m+) is one of the shortest race distances on offer, it comes with its own unique challenge. As one of the highest race starts in the world at a staggering 2,426 metres, the course takes runners from the sky to the sea via technical and leg-burning descents.
Dimas Pereira (ESP) and Leire Fernández Abete (ESP) won the race in 02.07.20 and 02.41.09 respectively. Abete said, "I have been waiting for a long time to return here to compete as the Transvulcania is special to me! It was brutal but brilliant. The technical descents were entertaining but heavy on the legs. At least you don't have time to think how shattered you are because you are so focused."
As the penultimate event on the European calendar this year, all finishers took the chance to pick up coveted Running Stones which can be used to enter the lottery for the UTMB World Series Finals, while celebrating the much-awaited return of the race and everything 'La Isla Bonita' (the Pretty Island) has to offer.