British ultra-runner Joasia Zakrzewski has been banned for 12 months by UK Athletics after she admitted to using a car for part of the GB Ultras Liverpool to Manchester 50 mile Ultra-marathon.
Zakrewski, 47, has a number of victories and podium finishes in well respected ultra races, including a win in the 215 mile Ultra Great Britain 2021.
But now the runner from Dumfries, Scotland will be unable to compete in UK events for a year, while she is also banned from representing Great Britain abroad.
Finishing 'third'
Joasia Zakrzewski currently lives in Australia and flew over to the UK in order to take part in the April Liverpool-Manchester race.
At around the 25-mile mark, Zakrzewski accepted a lift in a friend's car after supposedly getting lost and getting an injury.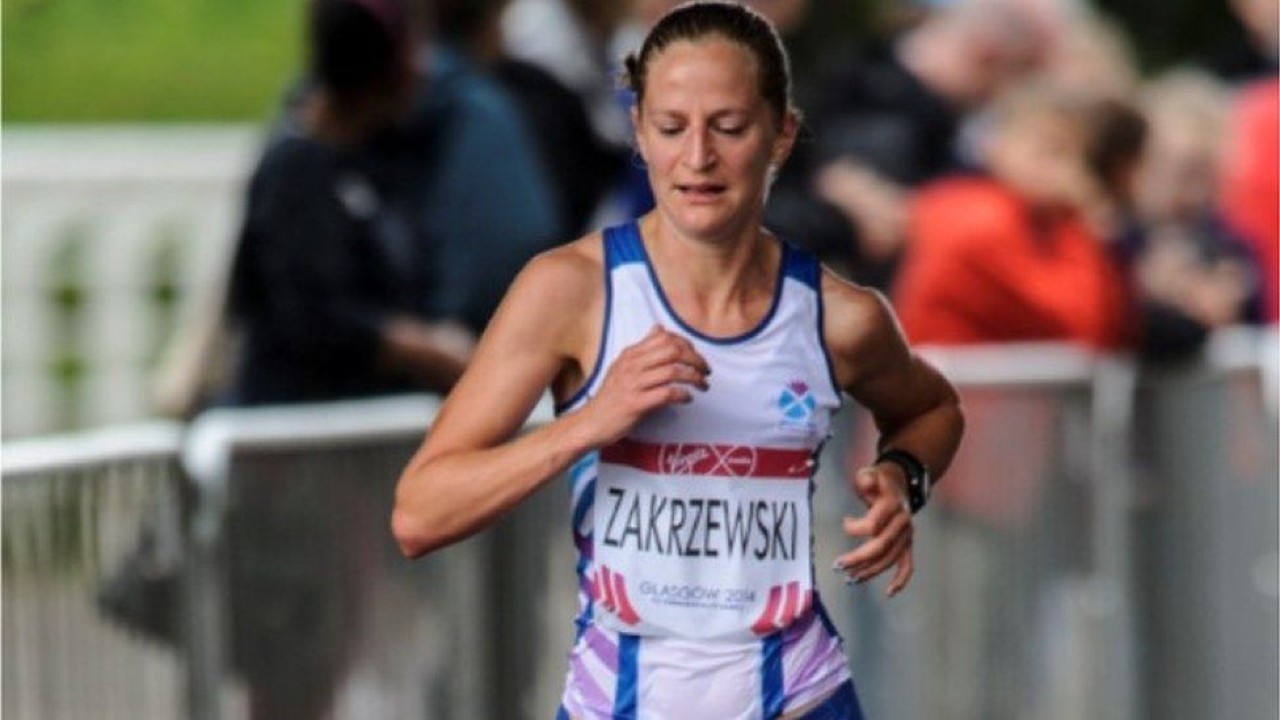 Her friend then drove her two and a half-miles to the next checkpoint, where she says she told officials that she had quit the official race- but she clams she was encouraged to finish the run from there, although not competetively.
"I agreed to carry on in a non-competitive way," she told the BBC when the issue first became public, "I made sure I didn't overtake the runner in front when I saw her as I didn't want to interfere with her race."
But when Zakrzewski eventually reached the finish line, she was the third woman to 'complete' the race and she accepted a medal and trophy for doing so.
Trophy acceptance key
Zakrzewski's decision to accept the honours was one thing, but her failure to later raise the issue only compounded her mistake and both proved major reasons behind her eventual ban.
The issue only cropped up again in the days after the race, when GPS tracking data highlighted the irregularity.
"I made a massive error accepting the trophy and should have handed it back," Zakrzewski said, "I was tired and jetlagged and felt sick.
"I hold my hands up, I should have handed them back and not had pictures done but I was feeling unwell and spaced out and not thinking clearly."
In the end she was disqualified from the race, with third place going to Mel Sykes, with race director Wayne Drinkwater concluding she had gained an "unsporting, competitive advantage during a section of the event".
And now UK Athletics have decided to hand Zakrzewski a punishment for her actions, determining that she "ultimately chose not to disclose what had happened rather than embarrass herself."
"The claimant [Zakrzewski] had collected the trophy at the end of the race, something which she should have not done if she was completing the race on a non-competitive basis," the UK Athletics Independent Disciplinary Panel wrote in its ruling.
"Even if she was suffering from brain fog on the day of the race, she had a week following the race to realise her actions and return the trophy, which she did not do.
"Finally, she posted about the race on social media, and this did not disclose that she had completed the race on a non-competitive basis."
Zakrzewski: "We all make mistakes"
Following the decision, Zakrzewski has taken to social media to apologise.
"We all make mistakes which we must live with for the rest of our lives and I'm sorry to say that I did that earlier this year," she said on a Facebook post.
"I'd like to thank my friends for all their support and belief in me – onwards and upwards!"