Rowan Boswood delivered a dominant performance to win his second consecutive Altra West Highland Way Race – and meet his pre-race target of beating his 2019 winning time.
The Carnethy Hill Racing Club runner led the field from the second checkpoint onwards and finished a full hour ahead of second placed Robbie Dunlop.
In the women's race, Lynne Allen saw off a strong field to take top spot for the second time and secure a top-ten overall finish.
This was the first running of the Altra West Highland Way Race for three years. It is one of the oldest established ultra-races in the world having first taken place in 1985, and the 95-mile route takes runners from Milngavie (just north of Glasgow) to Fort William in the Scottish Highlands.
Increased training pays off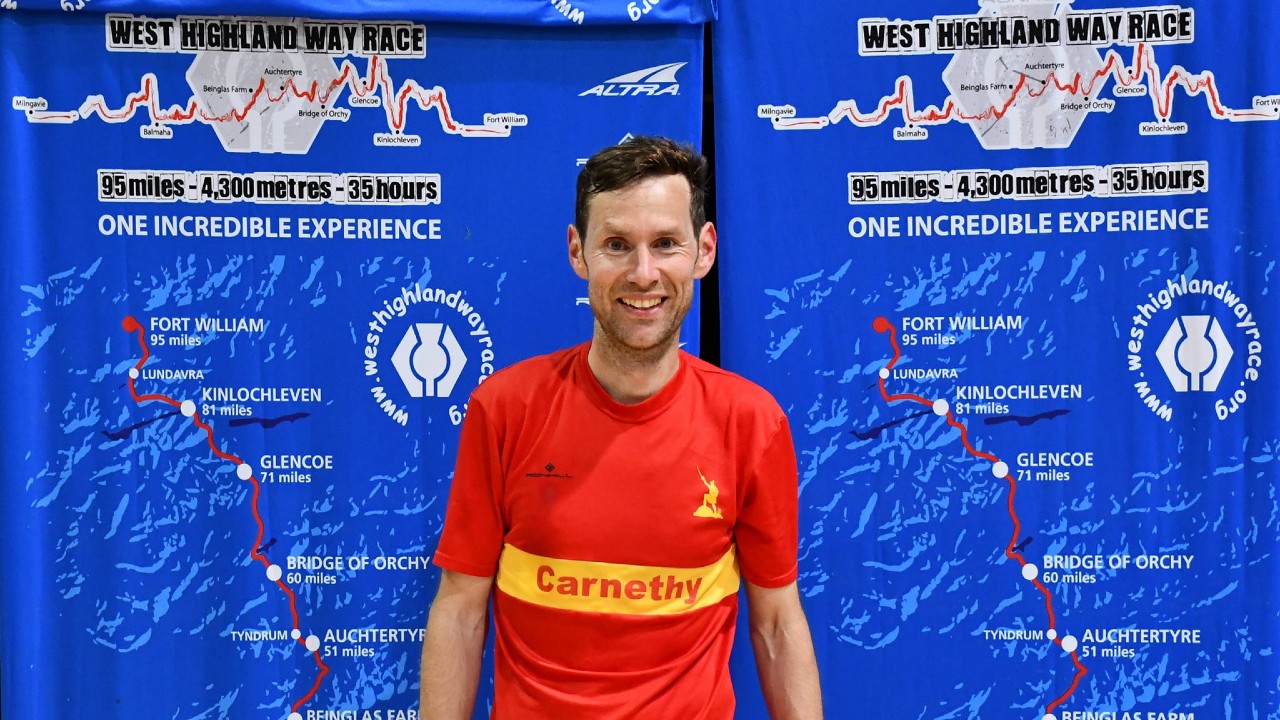 In the lead-up to the race, Boswood had told RUN247 that his training had gone well, saying "I am a faster runner than I was in 2019 and, in the last year, I have been able to significantly increase my training volume – both milage and vertical gain, while retaining speed, so hopefully this will translate into a good run,".
But despite that, he wasn't over-confident. "I am certainly not confident in being able to defend my title," he said. It isn't even a goal of mine, it is really important to set goals that are controllable and attainable, so my only goal for the race is to run faster than I did in 2019. If that results in a win, then fantastic."
So his time of 15:09:49 was doubly satisfying for Boswood as, not only did it secure the win, but it was nearly five-minutes quicker than his 2019 time of 15:14:32.
Billy Gibson finished in third place.
Second West Highland Way win for Allen
Lynne Allen's time of 18:46:26 beat her 2017 winning time by more than two minutes and delivered an impressive ninth place overall thanks to a strong finish. She was followed by Saki Nakamura in second (11th overall) and Jacqueline MacIntyre in third place ) 12th overall.
Mens
1st Rowan Boswood 15:09:49
2nd Robbie Dunlop 16:09:56
3rd Billy Gibson 16:39:09
Women
1st Lynne Allen 18:46:26
2nd Saki Nakamura 18:59:42
3rd Jacqueline MacIntyre 19:22:52