inov-8 PARKCLAW G 280 trail running shoe review
Experienced trail & ultra runner Chris Buckley gets to grips with inov-8's graphene inspired running shoe.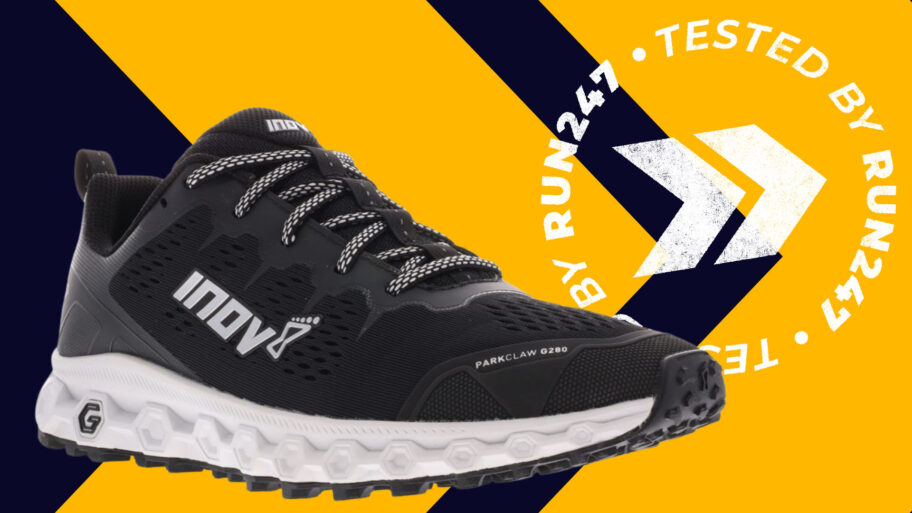 Pros
Extremely comfortable shoe that feels good on tarmac and trails.

 

Grip works well on all surfaces – and gives confidence on steep descents

 

Addition of Graphene to the outsole gives a durability – particularly when running on tarmac.

 
Cons
A narrower fit than previously Parkclaw models

 

8mm heel drop on the high-side for most trail runners

 

£160 price tag may put some people off

 
inov-8 PARKCLAW G 280 Review
With the PARKCLAW G 280, inov-8 appear to have filled a gap in the market by delivering a genuine hybrid road-to-trail shoe. 
The infusion of Graphene into the out-sole gives confidence that there will be real durability built into this shoe.  
Out of the box this a good-looking shoe. It looks like it has been designed for comfort with a padding around the ankle and a padded tongue. Some inov-8 models use a much thinner tongue and I've sometimes struggled with that on longer runs. That wouldn't be the case with the G 280. 
Inov-8 say this is a 4/5 width fitting – which is narrower than previous PARKCLAWS – so I went up an additional half size from my normal fitting of UK 10.5 to a UK 11. That was a good decision as I am sure a 10.5 would have been too tight.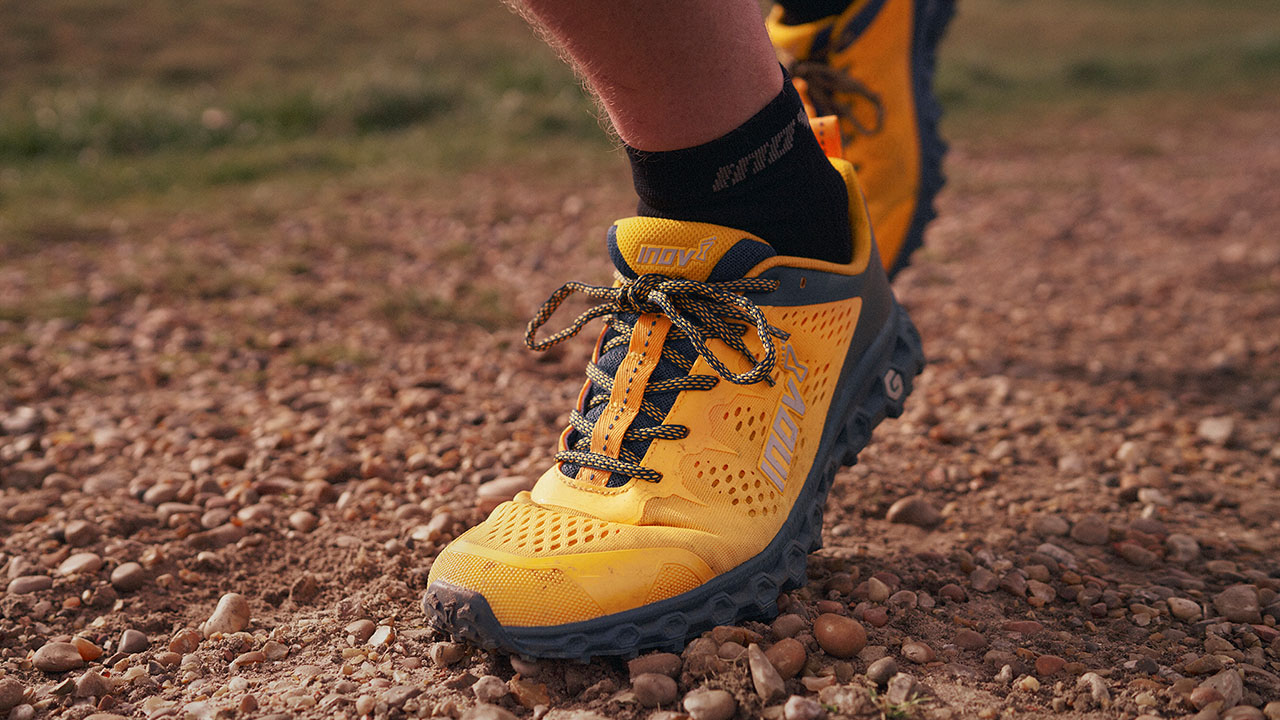 The toe box itself provides plenty of room so will allow for spread on longer runs. The external toe bumper looks like it will provide sufficient protection on the less technical trails – you would require more protection on tougher routes. 
At 280g the PARKCLAW G 280 (the clue is in the name) are not particularly heavy for a trail shoe but they feel even lighter. The overall balance of the shoe seemed to me to have the effect of giving them a reduced weight feel. 
Many of my runs start on the road as I head up into the Yorkshire Wolds where I can pick up a series of trails. From the off I was impressed with the comfort of the shoe when running on tarmac. It felt like I was running in a road shoe. 
Off road and they remained just as comfortable. The majority of outings I have made in these shoes have been in dry conditions so I feel they have been tested well on hard-packed trails, along woodland paths and up and down some steep grassy vales. The grip was equally good on all terrains giving me plenty of confidence even on the more challenging down-hill routes.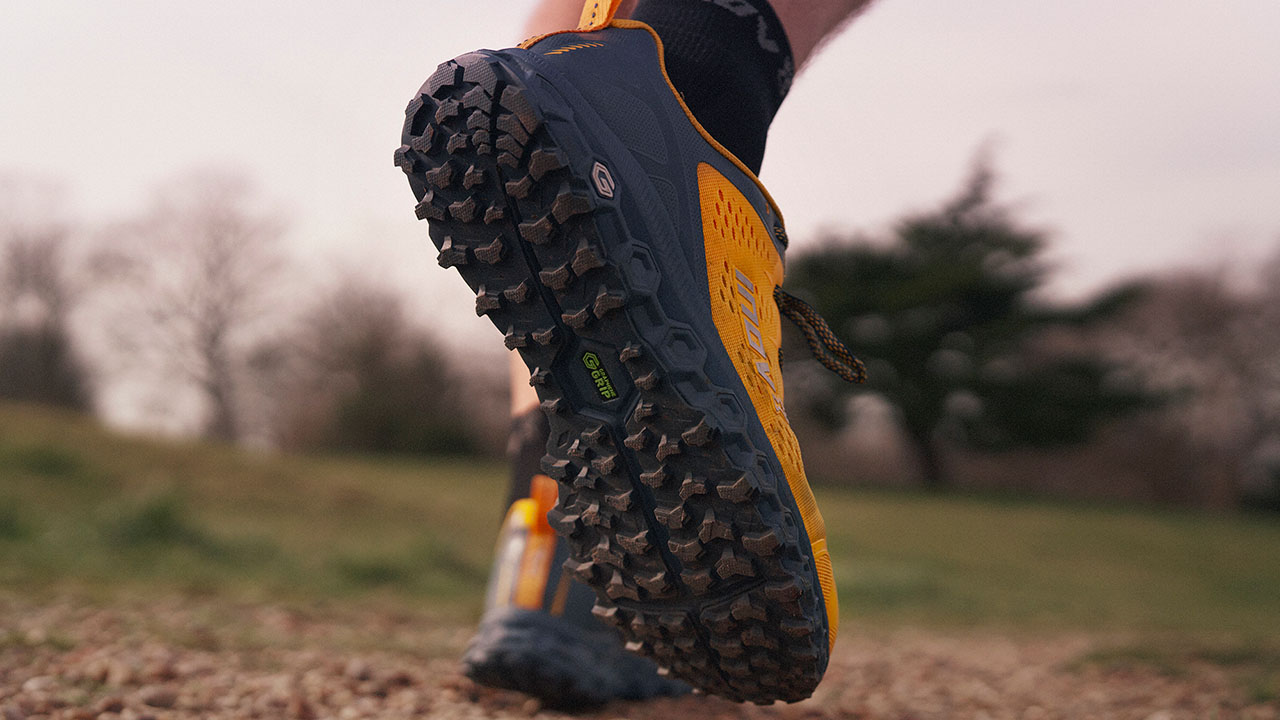 This is a well cushioned shoe without being 'over-cushioned'.' – you can still feel the trail under your feet. 
After a very dry April the rain finally came giving me the opportunity to test the G280s in the wet. It was more greasy than muddy under foot but the shoes handled it well. So I can't comment on how well the shoes would perform on a boggy trail. But on wet and slippy grass slopes they were fine. 
So plenty of positives and only one real negative for me. The 8mm heel drop is being promoted as helping road-runners transition to the trails. Road shoes tend to have a bigger drop, with trail shoes generally being flatter. For me 8mm is just a little too high. In fairness, it wasn't as bad as I had feared it might be, but I was conscious of it – particularly towards the end of longer runs. 
At UK £160 this is not a cheap shoe so they need to last but only time will tell how well they wear. I've few, if any, concerns about the sole – the addition of Graphene should make a big difference here. But with trail shoes it's often the uppers that show the wear first. I'll keep you posted on that. 
inov-8 PARKCLAW G 280 Description
The new PARKCLAW G 280 is designed to give runners more confidence to turn off the road and discover the joys of trails.
By infusing Graphene into both the rubber outsole and foam cushioned midsole, inov-8 say the PARKCLAW G 280 delivers longer-lasting performance benefits for the runner in the form of tougher grip and greater bounce.
Discovered in 2004 by scientists from The University of Manchester who later won the Nobel Prize in Physics, Graphene is toughest – yet also the thinnest – material in the world. It is used in the G-GRIP rubber outsole and G-FLY foam cushioned midsole of the new PARKCLAW G 280.
The G-GRIP outsole boasts 98 rubber cleats per shoe – all 4mm in length – that serve up both a claw-like trail grip and a smooth on-road ride.
Above that, the G-FLY foam midsole – combined with a raised 8mm drop – propels 25% more energy return for a fast-feel stride enhanced with cushioning and comfort.
In both cases, the Graphene imparts its unbeatable strength to ensure the rubber and foam retain their incredible powers for longer, thus prolonging the life of the shoes.
A light and breathable, yet durably engineered, mesh upper further enhances all-round comfort, while the super-springy BOOMERANG footbed delivers yet more bounce.
inov-8 has had PARKCLAW shoes in its range since 2016. However, this new model is completely different, with new outsole, midsole and upper designs in a package that weighs just 280g.
inov-8 PARKCLAW G 280 Specification
Previous Model
Parkclaw 260 knit – Parkclaw 275 gtx
Stack Height (outsole & footbed)
18mm at rear, 10mm at forefoot
Stack Height (midsole only)
29mm at rear, 21mm at forefoot