Runners are generally fussy people. Only they know what constitutes an itchy label or the right thickness of sock. So they are pretty hard to buy for. We've got a few tried and tested favourites for you in our Christmas gift guide, to give you some ideas.
Reading matter
If the runner in your life is a current or soon-to-be ultra runner, we loved Adharanand Finn's book 'The Rise of the Ultra Runners'. It describes the author's early experiences of ultra running, his education about the sport by way of speaking to some of the world's top ultra runners and his quest to gain UTMB points and then ultimately run the UTMB. Along this often bumpy journey he shares some interesting insights.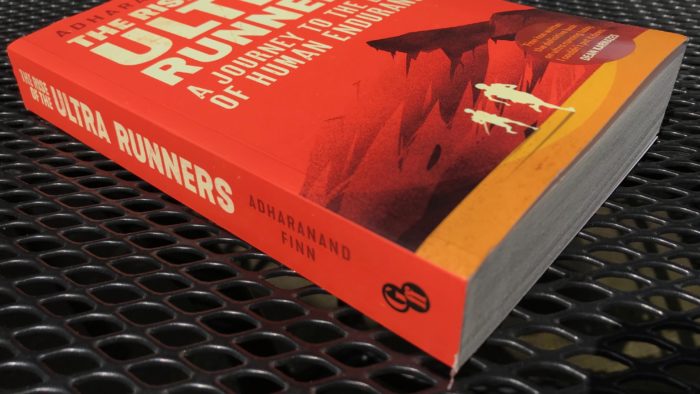 If you're looking for a Christmas gift for somebody with big ambitions then we can't recommend 'The Big Rounds' by David Lintern (published by the brilliant Cicerone Press) highly enough. In this beautifully illustrated book you will find leg-by-leg descriptions of the three big UK rounds, along with helpful tips from the author and runners such as Jasmin Paris, Nicky Spinks and Jim Mann. For those runners for whom a big round is just a dream, this book has loads of great suggestions for doing part of the routes as nice days out. If you enjoy running in the Lakes, Scotland and Wales, I think you will find a lot of inspiration in this book.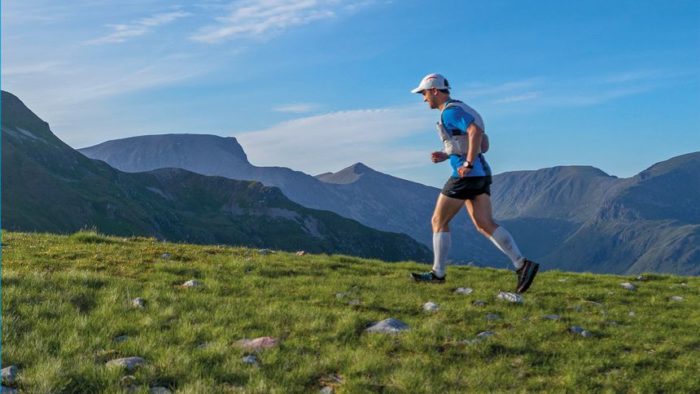 If you're looking to inspire the next generation of runners then this great children's book is well worth a look. 'Fantastic Female Adventurers' by Lily Dyu tells the stories of 14 different adventurers, from astronauts to polar explorers. And nestled in there are a couple of runners, Anna McNuff and Mira Rai. There's plenty in there to inspire your kids/nephews/nieces/grandchildren, and you might just enjoy it too!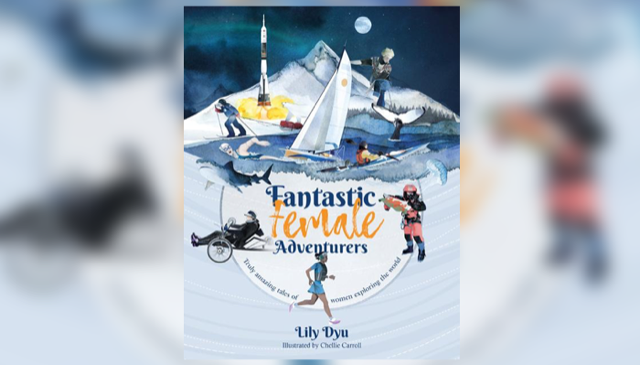 Safe bets
You can't go wrong with gloves and hats as Christmas gifts for runners (well, you could so just stay away from 'novelty'). We've been wearing these Proviz Reflect360 Gloves and they're nice and warm, but breathable and reflective too.  Another slightly swankier option (if you really like the person you're buying for) is the GORE® M GORE-TEX INFINIUM™ Gloves, priced at £42.99. They're lightweight but really warm and water resistant too.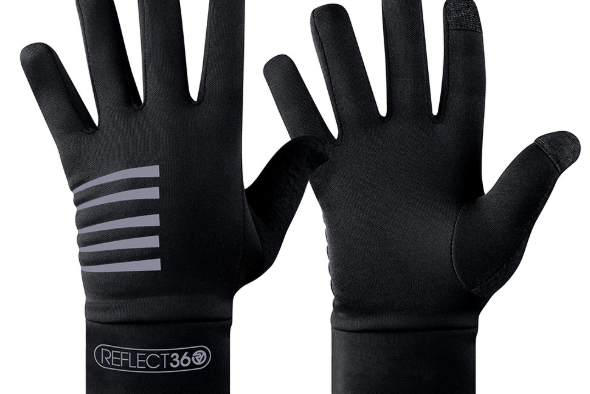 If the runner you're buying for can never decide which sort of gloves they need then how about the inov-8 RACE ELITE 3IN1 GLOVE? It's a lightweight, breathable glove, which dries out quickly if sweaty or wet, but it also has a waterproof mitten attachment you can pull over the top, for when the weather comes in. The really cool thing is that you can wear them as just a glove, just a waterproof mitten or both together for warmth and protection! They're priced at £50 but effectively you're getting 3 different gloves in one.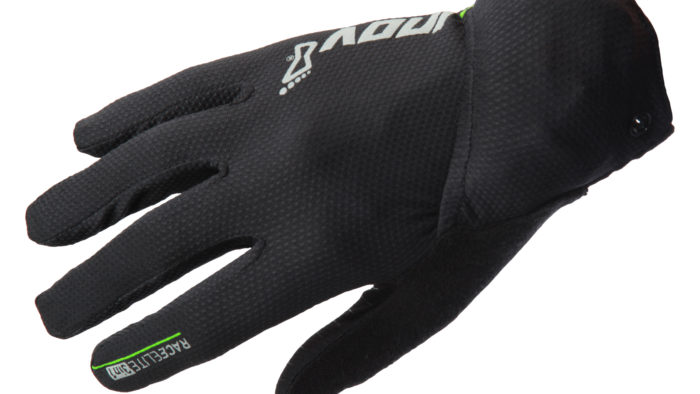 GORE also do a GORE® WINDSTOPPER® Headband, priced at £29.99. This is for those full-on 'blowing a gale and I think my ears might drop off' days on the hills. You'll also look like a Euro cross country ski champion, if that's the look you're going for.
You can't go wrong with the Christmas gift of socks! And you can't go wrong with Darn Tough socks because they're guaranteed for life! They even went above and beyond reasonable customer service when they replaced my socks because my puppy had chewed a hole in one. They do a variety of lengths and thicknesses of running sock, but my favourites are the Vertex ultra light 1/4 length cushion.
All outdoor enthusiasts love a nice merino top and the best one we've found of late is this 200gsm one from Scottish company Keela. It's thick enough to keep you warm in even the coldest conditions but it's not weighty enough to get all sweaty when you're working hard. A perfect merino base layer for the winter.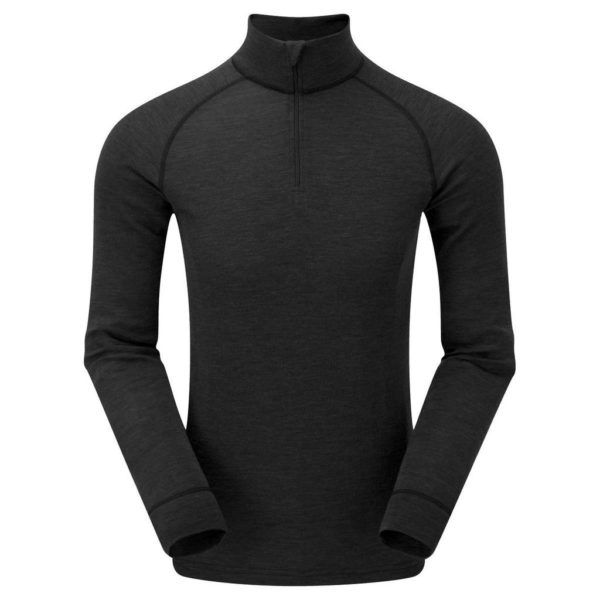 Pushing the boat out
If you really like the person you're buying a Christmas gift for, and we mean really like, here are some high-end options.
For runners who like to listen to music or performance enhancing podcasts the Jaybird Vista wireless earphones (£159.99) are hard to beat. They come with a whole load of different fittings to make sure they fit in your ear (I can never find earphones that fit, but these do) and they're sweatproof and waterproof. You have to download an app to your phone and pair them with it, but this was very easy. You can also use the app to get the sound just as you like it, with lots of different options and profiles. The best thing about these earphones is that they charge in the little box they come in, so if you're going for a long run you can charge them on the go (a 5 minute charge will give you an hour of power). You can also just use one earbud, which will mean you can listen out for noises and double the length of time you can listen! Each bud will go for 16 hours (with the box), so that's a 32 hour run sorted!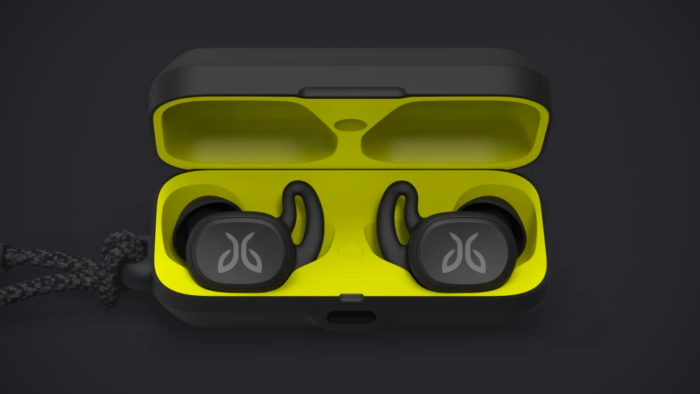 If you're buying for a runner who's a snappy dresser then On do some very beautiful running clothing. A good, practical piece is their Weather Shirt. It's lightweight but the fabric is designed (using 'channel construction') to warm up as you get moving, but allow you to keep cool.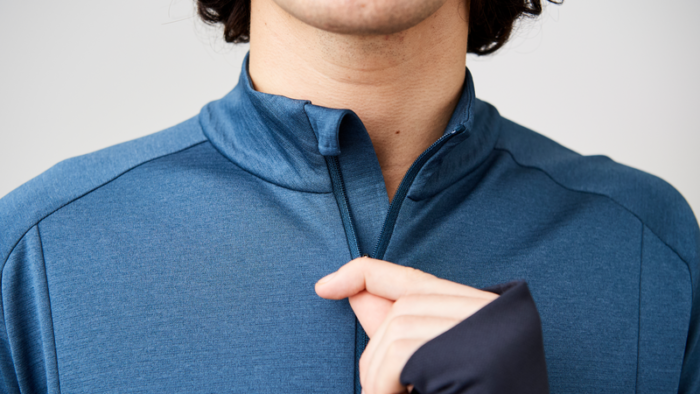 Waterproof jackets can be a big investment, but hopefully a good one will last you for a very long time. If you're looking for a versatile jacket that's extremely light but trustworthy in all weathers inov-8 has recently brought out the ULTRASHELL PRO jacket, which is made from Pertex Shield fabric. While it doesn't look it, it's actually a 3-layer waterproof running jacket that weighs just 106g for a size medium (they only do a men's version though). Price: £250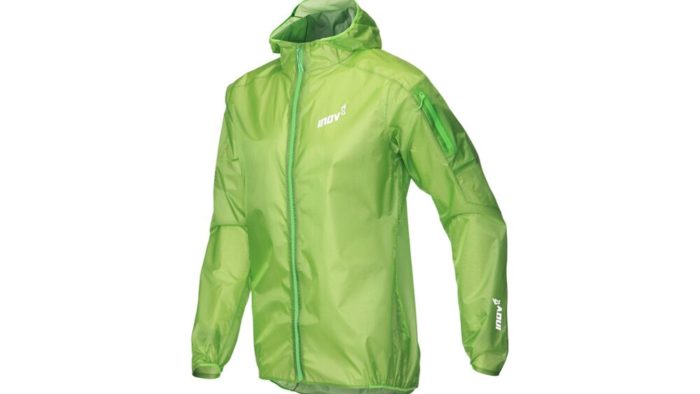 If you're buying for somebody who is hankering after a good long mountain race then how about poles? Important factors to consider are how light and durable they are, how they fold down (and how small they fold down) and sizing. The Leki Micro Trail Race Poles are a very good all-rounder. They're light (at 175g), they pack down into 3 pieces (at a length of 37cm) and they feel pretty sturdy. They have the Trigger Shark grip system (the little glove which clips in to a mechanism on the handle of the pole) for maximum leverage and they have an interactive size guide online, to work out the best fit. Price: £154.95.