The Yorkshire Three Peaks Race, supported by Inov-8, covers a circular multi-terrain route that sees runners tackle Yorkshire's three peaks of Pen-y-ghent, Whernside and Ingleborough in turn. Marketed as the marathon with mountains, Britain's most famous fell race sees around 700 finishers each year.
Here is our full guide to learning about the event, following it live or even taking part.
Date, start time & live tracking
The Yorkshire Three Peaks Race is a one-day event, The 2023 race starts at 10:30 UK time on Saturday April 29. Runners must reach checkpoints along the challenging route by certain times in order to finish.
Each competitor carries a GPS tracking device which allows race organisers to monitor their progress and to ensure everyone stays safe. The GPS device also allows fans to follow the race online. (This section will be updated with a tracking link nearer to the race time)
Yorkshire Three Peaks Route
Participants start the 37.8km (23.5-miles) course – which has an overall ascent of 5,279 ft (1,608m) – in Horton-in Ribblesdale in the Yorkshire Dales. From here, they climb Pen-y-ghent, Whernside and Ingleborough in turn, running on roads and paths in between before finishing back in Horton.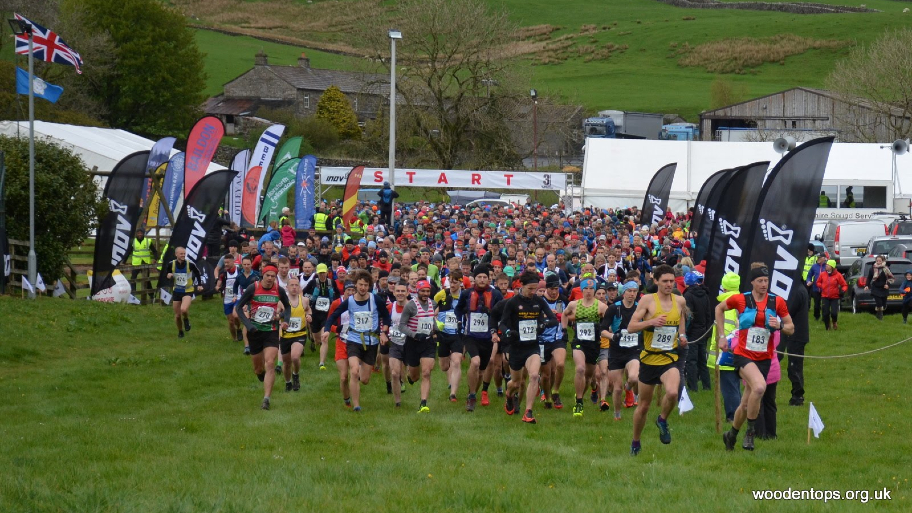 Facts, Tips & FAQ
The Yorkshire Three Peaks Race is a must-do event for UK's best fell runners and on the bucket list for hundreds of others who relish the historic challenge. Elite competitors often break the three-hour barrier, while the final runners to finish may take twice as long.
The race was first run in 1954, but timed completions of all three peaks date back to the 19th century. Only six runners started the inaugural race, with three finishing. In those days, the race began at Chapel-le-Dale, but it moved to its current home in 1975 due to its growing popularity, with 251 people running in 1974.
In 2008, the Yorkshire Three Peaks Race hosted the World Long Distance Mountain Running Championships, which prompted further changes to the event. These included online entry and increasing the limit of competitors to 1,000.
The race's enduring popularity means it has received considerable media attention. It has been featured in several TV documentaries and its previous sponsors include the Daily Mirror newspaper.
For many runners, finishing the gruelling race once is not nearly enough. Indeed, those who complete the race 21 times (men) or 15 times (women) receive a special award. To date, more than 50 runners have earned the accolade.
The race is traditionally held on the last Saturday in April, but it was postponed until October in 2021 due to the COVID-19 pandemic.
Competitors' kit is checked at the start and potentially at other points on the course. Runners must use their electronic 'dibbers' to register at each checkpoint on route. These are Pen-y-ghent summit (5.93km), Ribblehead Valley (18.14), Whernside summit (22.06), Chapel-le-Dale Valley (26.26), Ingleborough summit (30.3) and the finish.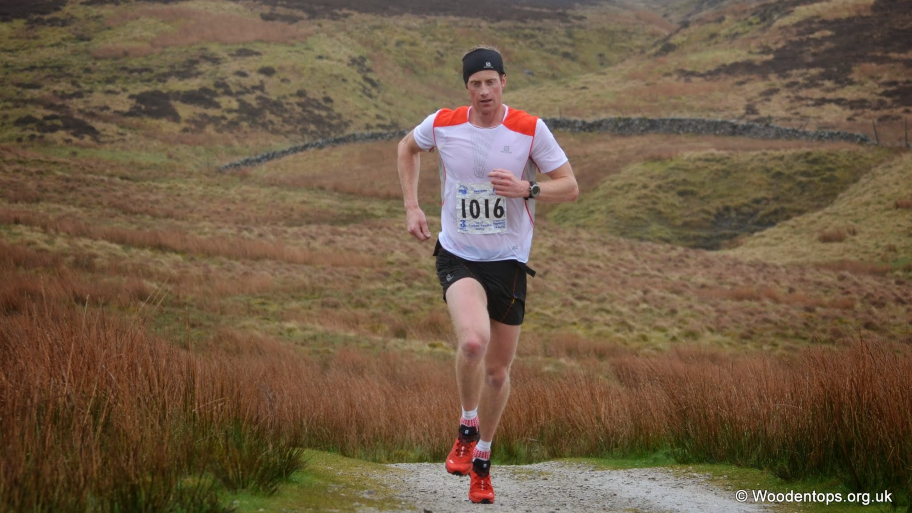 Runners cannot use walking or running poles or be accompanied by dogs.
How to qualify and enter for the Yorkshire Three Peaks
The Yorkshire Three Peaks Race is open to anyone who satisfies the entry requirements. Runners must either have completed the Yorkshire Three Peaks in one of the last three years or since 2019 have completed two UK fell, mountain marathon or trail races from a stipulated set. Overseas competitors must submit evidence of completing races of similar categories.
A link for entry will be posted on the race website at 1200 UK time on Saturday February 19, 2022. Entry costs £32, is non-refundable, and includes a £1 donation to the Friends of the Three Peaks.
Yorkshire Three Peaks records and past winners
The men's record for the current course has been held by Andy Peace, of Bingley Harriers, since 1996. His impressive time of 2:46:03 remains intact, despite the efforts of many international athletes at the 2008 World Long Distance Mountain Running Championships.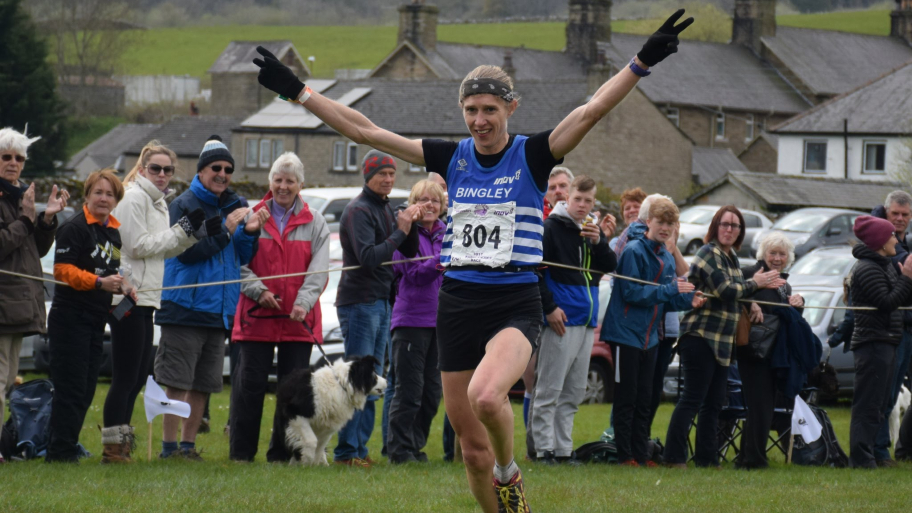 Victoria Wilkinson, also a Bingley Harriers member, set the women's record of 03:09:19 in 2017, which knocked five minutes off the previous best, set by Anna Straková (nee Pichrtová), of the Czech Republic, in the 2008 event. Wilkinson's 13th position was also the highest-placed finish by a woman in the race.
Winners since 2010:
2010 – Men: Morgan Donnelly 03:02:34. Women: Anna Lupton 03:30:45.
2011 – Men: Thomas Owens 02:53:34. Women: Anna Frost 03:30:30.
2012 – Men: Joe Symonds 02:55:38. Women: Sarah O'Neill 03:28:43.
2013 – Men: Joe Symonds 02:54:39. Women: Jasmin Paris 03:33:04.
2014 – Men: Ricky Lightfoot 02:53:16. Women: Victoria Wilkinson 03:21:32.
2015 – Men: Ricky Lightfoot 02:51:42. Women: Helen Bonsor 03:27:24.
2016 – Men: Marc Laurenstein 02:48:58. Women: Victoria Wilkinson 03:26:47.
2017 – Men: Murray Strain 02:49:38. Women: Victoria Wilkinson 03:09:19.
2018 – Men: Thomas Owens 02:49:08. Women: Victoria Wilkinson 03:22:17.
2019 – Men: Brennan Townshend 02:50:22. Women: Victoria Wilkinson 03:20:01.
2020 – Not contested due to COVID-19
2021 – Men: Gary Greenhow 03:05:22. Women: Rose Mather 03:47:38.
Yorkshire Three Peaks kit list
Runners must carry the following equipment with them at all times:
A compass
Map of the full route (minimum 1:50,000 scale)
Whistle
Wind and waterproof jacket with hood and trousers, providing full body cover
Hat and gloves
Emergency food (gel, chocolate bar or similar)