Brennan Townshend (Keswick AC) won a second Three Peaks Race (supported by Inov-8) in dry and sunny conditions on Saturday while Sarah McCormack (Ambleside AC) took the women's title in emphatic fashion.
Townshend, the 2019 hero, was part of an elite group of four in the early stages of Britain's most famous fell race, a 23.2-mile multi-terrain event dubbed the 'marathon with mountains' which sees runners tackle Yorkshire's three peaks of Pen-y-ghent, Whernside and Ingleborough in turn on a loop from Horton-in-Ribblesdale.
Paced to perfection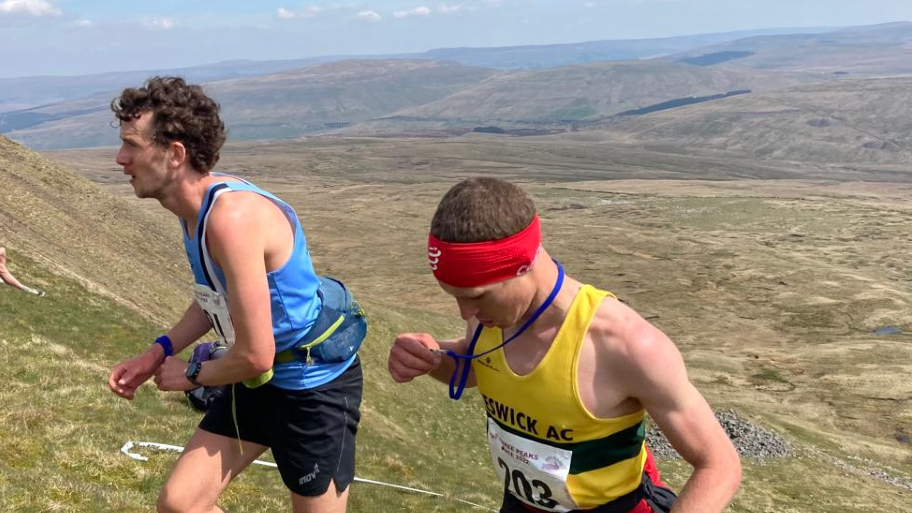 At the top of Pen-y-ghent and then Whernside there was nothing between Townshend and eventual runner up Billy Cartwright (Inov-8), with dual winner Ricky Lightfoot (Ellenborough AC) and Tom Adams (Inov-8) just over a minute back.
But by the time they summitted the final peak of Ingleborough the gaps started to appear – and widen.
It was Townshend, who was injured for the latter part of 2021 and only resumed training after Christmas, who proved strongest as he crossed the line in 2:55:34, over three minutes clear of Cartwright, with Lightfoot in third.
Despite the dry conditions – both up above and underfoot – Andy Peace's brilliant course record of 2:46:03 from more than a quarter of a century ago was never threatened, with the heat causing problems for one or two of the leading contenders in what was also a GB selection race for the European Trail Championships.
Similarly in the women's race Victoria Wilkinson's 3:09:19 from 2017 will stand at least another year as Ireland's McCormack (Ambleside AC) posted 3:23:21.
McCormack assumed control early on, topping Pen-y-ghent with a lead of over a minute, an advantage she continued to extend.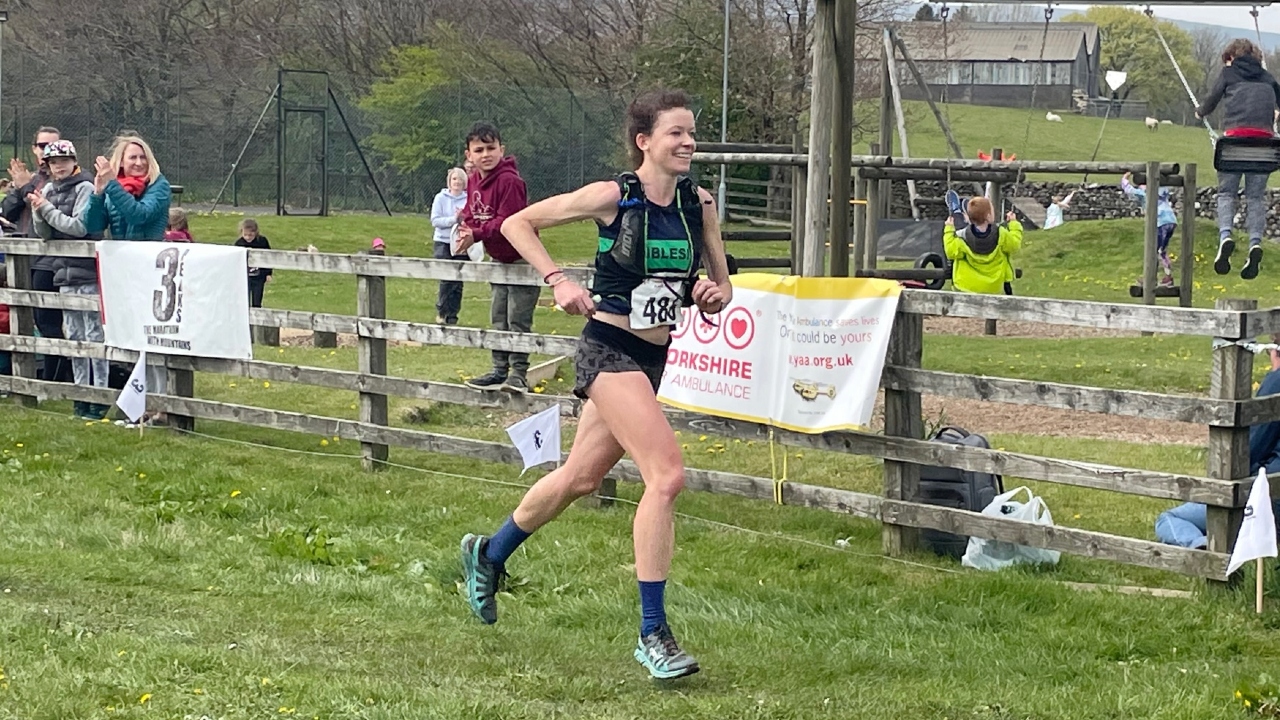 Such was her dominance, she clocked the fastest splits on all six sections and when she returned to Horton she had more than seven minutes to spare on her closest rival.
Sharon Taylor (Helm Hill Runners) was second (3:30:40) and Nichola Jackson (Inov8) third (3:31:56).
McCormack, winner of the 2019 mountain racing World Cup series, had showed she was in prime form over Easter when landing the Rivington Pike Fell Race in 19:11, beating the record time that was set in 1987 of 19:38.
2022 Three Peaks Results
Men
1. Brennan Townshend (Keswick AC) 2:55:34
2. Billy Cartwright (Inov8) 2:58:45
3. Ricky Lightfoot (Ellenborough AC) 3:00:51
4. Daniel Connolly (Mercia Fell Runners) 3:01:34
5. Jonathan Cox (Eden Runners) 3:02:33
Women
1. Sarah McCormack (Ambleside AC) 3:23:21
2. Sharon Taylor (Helm Hill Runners) 3:30:40
3. Nichola Jackson (Inov8) 3:31:56
4. Kirsteen Welch (Sidmouth Running Club) 3:33:53
5. Sarah Willhoit (Mercia Fell Runners) 3:38:43