We recently featured an article on must-do races for adventurous bucket lists. It's obviously quite an individual thing but in general I'd say that a mix of toughness, beautiful location, length and uncertainty of actually finishing it were common factors when we asked runners what was on their list. Cape Wrath Ultra ticks all of these boxes and more. It's an 8 day, 400km expedition race from Fort William to Cape Wrath, the most north westerly tip of Scotland. Along the way it takes in mountains, wilderness, beaches, lochs and a lot of bog and river crossings.
The brainchild of Ourea Events, who are behind events like the Great Lakeland 3 Day and the Ring of Steall Skyrace, and who famously brought back the Dragon's Back Race, Cape Wrath Ultra's inaugural race took place in 2016. I remember looking at the photos from the race and reading about it, and just thinking 'wow!'. And 2 years later I was stood on the start line thinking 'yikes!'.
The 8 stages of Cape Wrath Ultra vary from 16 miles to 45 miles and these rank somewhere along a scale of 'quite easy' to 'very hard indeed'. Though I think you can probably guess which end of the scale most tend towards (in difficulty and length). Days 1 (23 miles with a lot of road/trail and only one major ascent) and 8 (a 16 mile 'glory leg' with a few cheeky hills) are relatively easy, but all the others were quite hard.
The organisers do make it very clear how hard it is and just how inhospitable some of the ground is for your feet. They emphasise that there are strict cut-offs and that they are there for a very good reason – to keep you and the volunteers safe. When they describe parts of the route as remote they aren't kidding. We were told that in certain areas it would take up to 12 hours to evacuate you. The safety element is taken very seriously indeed and the infrastructure Ourea Events puts in place is impressive. Each day the camp moves to a new location, so that when you finish you find your tent up, the catering and competitors' marquee ready for you to stuff your face and even your bag is lined up and waiting.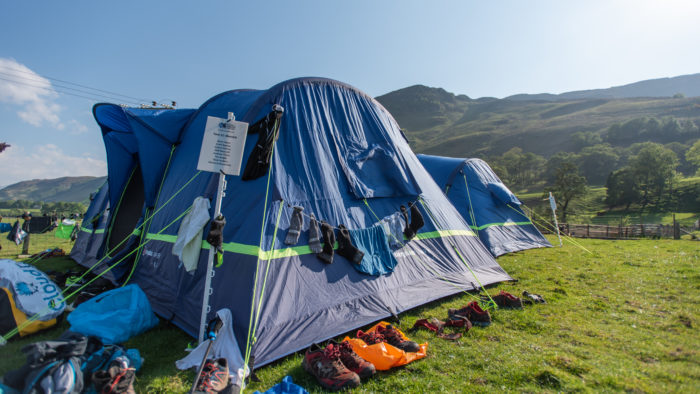 I can't do justice to the beauty of this race. At every single turn you were confronted with jaw-droppingly stunning scenery. So instead of a day-by-day account of the legs I thought I'd give an account of a typical day in our new reality.
Dawn: Anywhere from 5am to 6am we'd be awoken by the camp sounds. A bird call, a gentle breeze, or more likely the sound of fellow competitors groaning in pain and making unspeakable noises from multiple orifices.
6am: the sound of the catering tent's generator kicking in sends everybody scrambling for the breakfast queue. There was always plenty of food and it was always good fuel, though I will be happy not to see another breakfast baked bean for a while.
Before the off: one of the things I really liked about this race is that you get into your own little routine. You pack your day pack, you roll up your sleeping bag and pack up all your camping kit, you do whatever needs to be done to your feet and legs to get you through another day, you put on some slightly damp, soiled running kit and you are good to go!
7- 9am: we were all given our allotted start windows the day before, depending on what time you finished the day before. The ultimate cut-off each day is 11pm, so that's not a worry if it's a 23 mile stage, but it could be for a technical 42 mile day!
All day part 1: I think that one of the key things you have to get your head around for a race like this is that you have one job for that day: to run as far as you need to run. Once you master this mindset ('this is my new job, just running') then the hours and the miles just fly by. Obviously there are some competitors who are there to try to win, but the vast majority just want to get to the finish. As the saying goes 'the race is not always to the swift, but to those who keep on running'.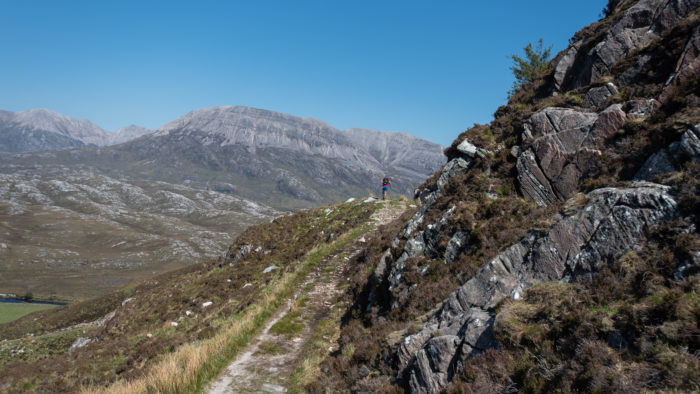 All day part 2: the days fell into a natural rhythm for me. I'd set off somewhere in the middle of the start times, there would be people I'd overtake along the way, and there would be people who would overtake me at some point every day. There would also be the same people I'd end up running with for stretches as they were a similar speed to me. There was friendly chat as you passed people and this race seemed to divide people very clearly into the 'glass half full' and the' glass half empty'. I'd ask 'how's it going today?' and people would tend to either answer 'really good, isn't the scenery amazing today?' or they'd respond with a detailed catalogue of every single thing that was wrong with them/the hills/the bogs/the rivers. The highlight of every day was when Carol Morgan, the women's winner, would fly by me proclaiming that everything was beautiful and amazing. Rubbing shoulders with runners with sunny dispositions was a real plus of this race for me.
The day's finish: Shane Ohly is a devious man and most days he managed to concoct a route where the finish would come into view a long time before you actually reached it. You would start to dream about cups of tea and post-run snacks, run for another half an hour and it still wouldn't seem any closer. But once you reached it the incredible volunteers looked after you, carrying your bag to your tent and then it was time for chips, cups of tea and cake. Perhaps even some rudimentary washing if you were feeling like giving your tent mates a treat that day.
Evenings: camp life was another real highlight. You bonded with your tent mates alarmingly quickly, checking each other for ticks like monkeys, inspecting each other's blisters and generally failing to observe most of the social boundaries we live by during the rest of our lives. Then you really cemented your friendships by imagining how you might kill the snoring bastard in the tent next to you and dispose of the body. And by the end of the week you would trust each other to know where the bodies are buried.
Successfully get through the above routine 8 times without injuring yourself and you will have finished Cape Wrath! The race was won by Carol Morgan, who's also won Dragon's Back and the Spine, and relative newcomer Robert Barnes. Full results are available here.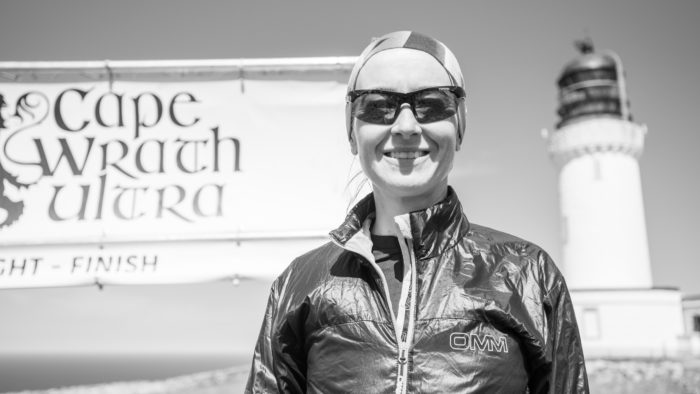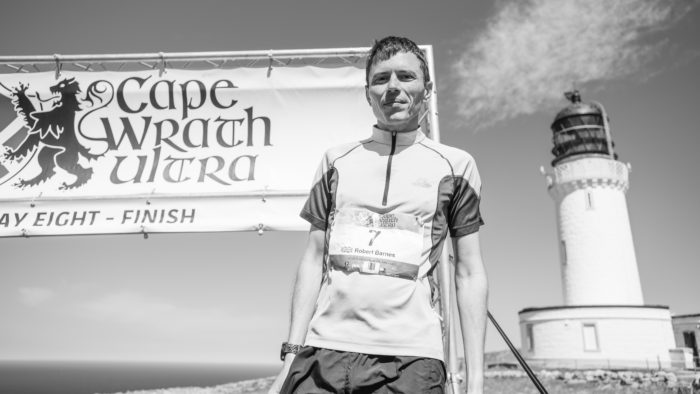 If you're thinking about running Cape Wrath in 2020 I couldn't recommend it highly enough. It's a hugely rewarding test of endurance and you'll see an incredible part of the world on foot. However, the price you'll need to pay is a week of wet feet, tiredness and legs so scratched by bracken that you look like you've been self-harming. And, when you fall into a bog for the 10th time, which you surely will, you need to be the sort of person who gets up and says 'just look at that view!'.
Full information about Cape Wrath Ultra can be found here. 62% of the competitors successfully completed the event this year (110 out of 177).