The Cape Wrath Ultra gets underway on Sunday (May 21) with what looks like one of the most competitive women's field the race has ever attracted.  
Women make up 30% of racers
30% of the 185 strong field are women – significantly higher than average for a multi-stage ultra – and the top end of the field features some of the sport's finest runners.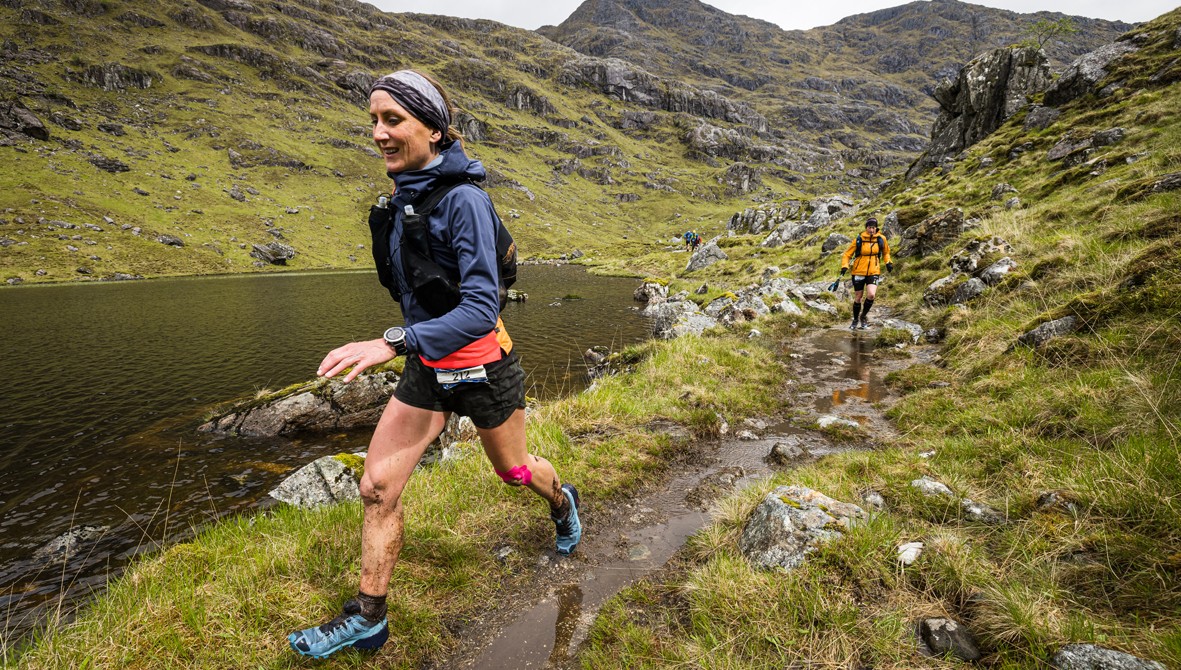 Laura O'Driscoll on her way to winning the 2022 Cape Wrath Ultra. ©Cape Wrath Ultra® | No Limits Photography
Amongst the favourites are Elaine Bisson – second in the 2021 Montane Dragon's Back Race and 2022 SILVA Northern Traverse, Sarah Perry, who recently set a new female record on the Lakes, Meres and Waters challenge and in 2021 set a new fastest known time on the Coast to Coast route, and  Debbie Martin-Consani, who was first female in the 2022 Montane Spine Race and has represented Scotland and Great Britain in 100km and 24 hour races 
Eight-day race to Cape Wrath
Racers will set out from Fort William on an eight-day race to Cape Wrath, the most north-westerly point on mainland Britain.
They will travel through some of Scotland's most spectacular landscapes, including Knoydart, Kintail, Torridon, Assynt and Sutherland. The race does not use any signs or way-marking to indicate the route and runners have to use a combination of traditional navigational skills with a map and compass, and modern GPS technology, if they wish, to follow the route.
Race director Shane Ohly comments: "It's always a huge privilege to accompany ultra runners from around the world on this journey through some of Scotland's most stunning and spectacular scenery. We'll all move north together, leaving nothing behind, and the camaraderie that develops during a multi-day event like the Cape Wrath Ultra is very special. At the same time, there will be some fierce competition at the front of the field, so we're looking forward to another exciting race." 
Cape Wrath Explorer
For the first time this year, the Cape Wrath Ultra will take place alongside a shortened option, for those who want to experience the journey through the Highlands, but don't feel able to complete the full distance, or want to build up to that in a future year. The Cape Wrath Explorer has been pitched as a 'choose-your-own adventure' in which participants can decide to tackle part of the route each day, typically either the first half or the second half. Race organisers have built in flexibility so that runners can mix and match which half they attempt on any given day.