The London Marathon is finally here. Tomorrow over 40,000 runners from all over the world will take to the streets of the capital to run this iconic course.
The first London Marathon took place in 1981 and boasted British winners in both the men's and women's races. Since then we've had some notable success – for example Paula Radcliffe (2002, 2003 and 2005), Liz McColgan (1996), Eamonn Martin (1993), Allister Hutton (1990), Steve Jones (1985) – but it's been a while since we had a winner among the runners! Mo Farah has come closest in recent years, coming 3rd in 2018.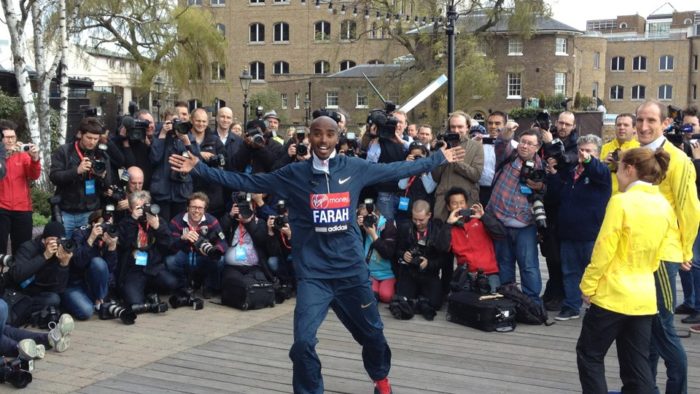 It's been a different story in the wheelchair race, which the Brits have dominated ever since it started in 1983. David Weir has won an incredible 8 times and Tanni Grey-Thompson won it 6 times.
See a full list of all-time London Marathon winners.
So, how do British hopes look this year? There's on obvious frontrunner in the form of Mo Farah, though there are no fewer than 7 men in the field who have run quicker than him. Kipchoge is a big favourite, but there are 6 other men who have run sub 2.05 so he's likely to be pushed hard. In the women's field Vivian Cheruiyot and Mary Keitany are the big favourites but there's a real depth of British talent who could challenge for top 10 spots.
David Weir will be going for a 9th title in London, which will also be the World Para Athletics Marathon Championships.
Whatever happens, all the races promise a lot of excitement this weekend. And who knows? Maybe a bit of rain and a chill in the air could be good for the Brits! Find out how you can follow all the action.
Here's a list of all our elites racing tomorrow (with current PBs):
Elite British Male Runners
Mo Farah 2.05.11
Dewi Griffiths 2.09.49
Callum Hawkins 2.10.17
Tsegai Tewelde 2.12.23
Jonathan Mellor 2.12.57
Josh Griffiths 2.14.49
Robbie Simpson 2.15.04
Andrew Davies 2.15.11
Jack Martin (debut)
Elite British Female Runners
Sonia Samuels 2.28.04
Charlotte Purdue 2.29.23
Lily Partridge 2.29.24
Tracy Barlow 2.30.42
Tish Jones 2.33.56
Hayley Carruthers 2.36.48
Elite British Male Wheelchair Racers
David Weir 1.26.17
Simon Lawson 1.26.06
Johnboy Smith 1.29.44
(no elite British female wheelchair racers listed this year)