A new way of watching your favourite endurance sports has been launched. endurance sports TV is the first-ever globally-available dedicated endurance sports channel.
with endurance sports TV you can:
• Stream unlimited endurance films and TV shows on your phone, tablet, laptop and TV.
• Download the free app on Apple, Android, Amazon Prime, Firestick, Roku and web.
endurance sports TV, the first-ever globally-available dedicated endurance sports channel, has launched on all platforms and app providers. The new TV channel is focused exclusively on endurance sports, allowing participants and fans instant access to great event footage, documentaries and news. Launch content includes a library of 120 videos of Running, Cycling, Obstacle Course Racing, Triathlon and Adventure racing with more on the way.
endurance sports TV was founded by Peter Tomlinson, former VP in a $25Bn business and Paul Shanley long term endurance sports publication head.
Paul stated "The number of endurance participants, fans and events has grown exponentially year on year but this growth is not being matched by opportunities to view on terrestrial or paid for sports tv channels".
Peter added "the current content is hard to find and delivered in different formats and quality. Our vision is bold and simple, to create the home of endurance sports, a place to watch the best endurance sports content from all over the globe where and when you want to".
To find out more about endurance sports TV visit endurancesports.tv/about.
Download the apps globally at any Apple, Android, Amazon Prime, Fire TV or Roku online store:
Apple App Store
Google Play
Amazon
Roku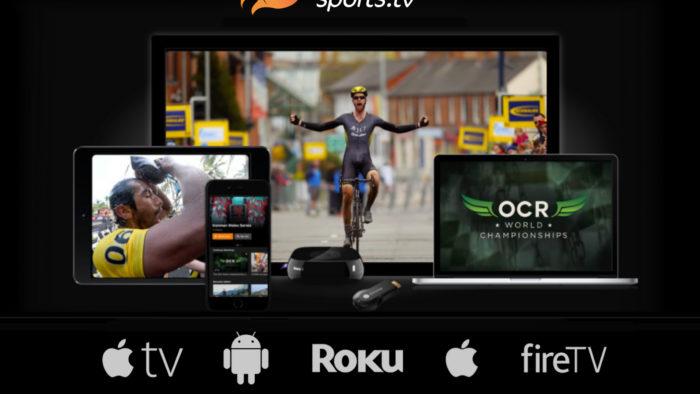 About endurance sports TV
endurance sports TV has created a place where athletes and fans of endurance sports can come to watch and follow their passions. There are over 80 million participants and fans in endurance sports. Thanks to the deployment of the latest over the top (OTT) technologies
endurance sports TV connects to every country in the world and brings the international community together. From documentaries, race coverage and unique programming, a full calendar of new shows is coming in 2019. With live coverage of races, viewers will also be able to follow participants as they strive to attain their best results.
The home of endurance sports hello@endurancesports.tv endurancesports.tv