Inov-8 have injected additional bounce into their latest trail running shoe – the TRAILFLY ULTRA G 280 – with the inclusion of a new nitrogen infused midsole foam.
Testers of the TRAILFLY ULTRA G 280 have reported that the shoes made them feel like they were flying.
The UK based sports brand will officially launch the shoes on Thursday (October 13).
FLYSPEED foam delivers softer ride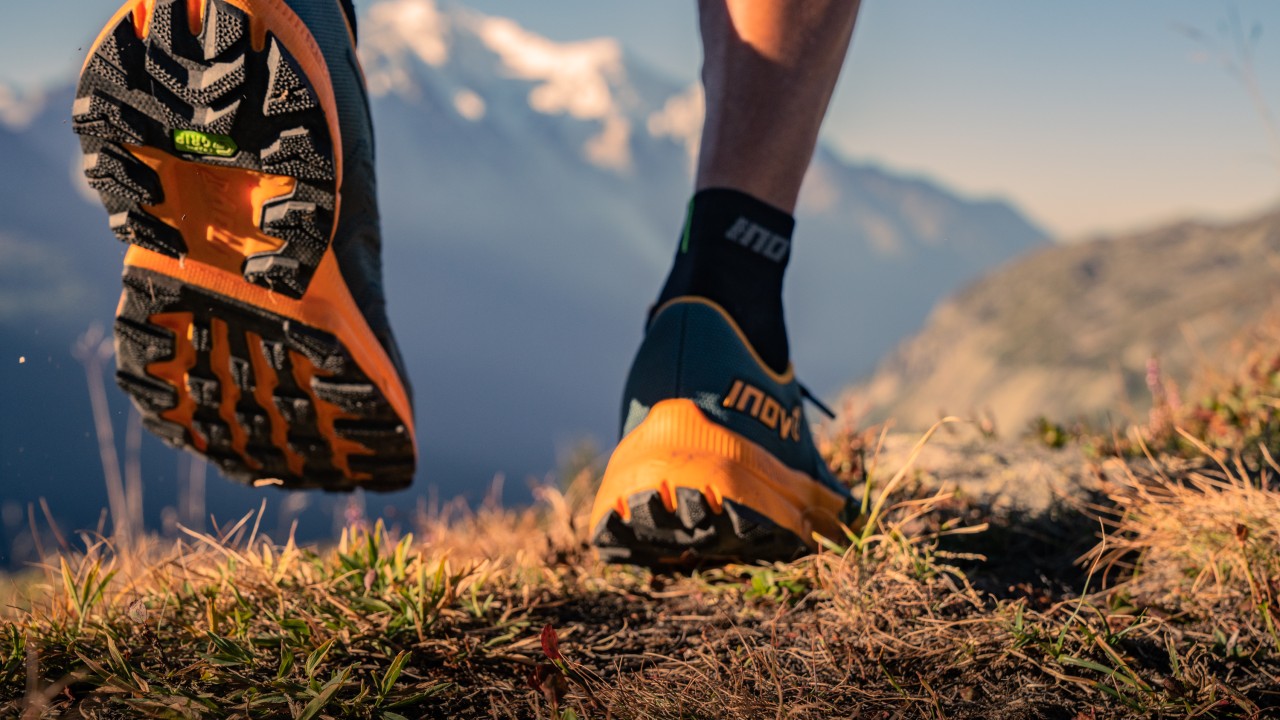 Wayne Edy, founder of inov-8, said: "The nitrogen foam we've created gives an amazingly lighter, softer ride for those runners looking for that. Given what our testers said about it, we decided to call the foam FLYSPEED.
"It debuts on our new TRAILFLY ULTRA G 280 shoes, which we can't wait to get on the feet of trail and ultramarathon runners. It has great levels cushioning while at the same time delivering incredible bounce and a feeling of being connected to the trail."
Increased energy return
Tests have shown that the FLYSPEED foam gives back 65%-68% of the energy put in. A standard foam midsole gives back 45%-48%. The shoes also boast rubber enhanced by Graphene – which is 200 times stronger than steel – for the world's toughest grip and an underfoot flexing technology that allows runners to feel more connected to the trail.
Spanish trail runner Abel Carretero, has tested the shows and said: "The comfort is extremely good for long distances and the bounce is so great you feel like you're flying. It feels a bit like cheating!"
TRAILFLY ULTRA G 280 data
Sports designed for: Trail running and ultramarathon running
Terrain designed for: Hard-packed trails
RRP: £165 | $185 | €190
Weight: 280g per shoe (average across size curve)
Drop (heel to toe differential): 8mm
Width (on inov-8 1-5 scale, with 5 being the widest): 5
Lug depth: 4mm
Stack height (midsole only): 22mm at rear, 14mm at forefoot
Stack height (including outsole and footbed): 33mm at rear, 25mm at forefoot
Launch colours: Men: Pine & Nectar | Grey & Blue. Women: Red & Burgundy