When you get to edition 26 as a running magazine what better way to celebrate than to do a marathon special. The point two you ask? Like The Wind can tell you more about it.
Like the Wind, the independent running magazine, has launched a marathon special edition as part of issue #26.2, which features stories about women's participation in the marathon, elite athletes, running to protest and technological leaps in running shoe technology over the past 100 years.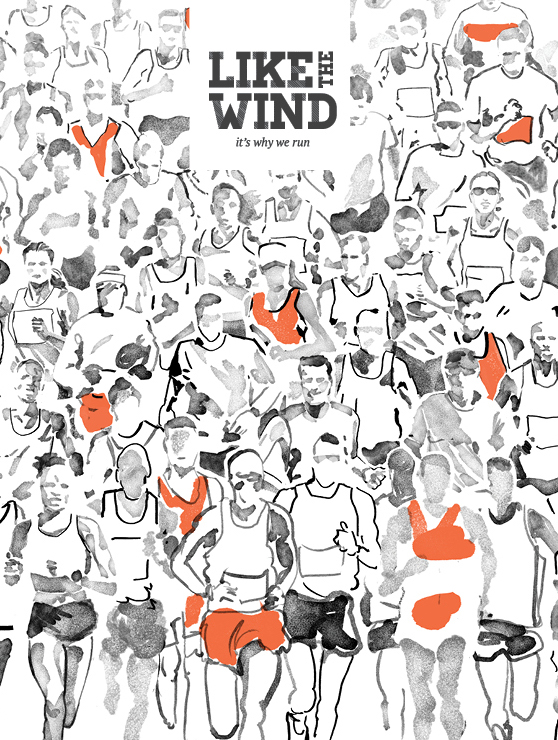 The magazine has been publishing personal running stories, anecdotes, inspirational tales, beautiful illustrations and stunning photography since February 2014.
In honour of the milestone distance, Like the Wind added something extra to the issue: Point Two, an additional mini-magazine, just for subscribers, celebrating the marathon, sharing stories of triumph, tragedy, stubbornness, and success.
Like the Wind exists to tell stories to people who consider running to be a significant aspect of their lives. For those who invest in travel, races, kit and coaching.
With a strap line 'it's why we run (not how to run)', the focus of the magazine is on the spirit of running, rather than the mechanics. Community is at the heart of the publication as it aims to inspire, motivate, move and educate readers, publishing stories on racism, gender inequality, the environment, poverty through the lens of running.
Design and editorial independence is important to Like the Wind editor, Simon Freeman, and creative director, Julie Freeman, who are both passionate runners.
The magazine works with a very limited number of brands as sponsors so there are only a handful of advertorials in each edition. It is printed with ink on sustainably sourced matte paper that is certified by the Forest Stewardship Council, to contribute to the reader experience.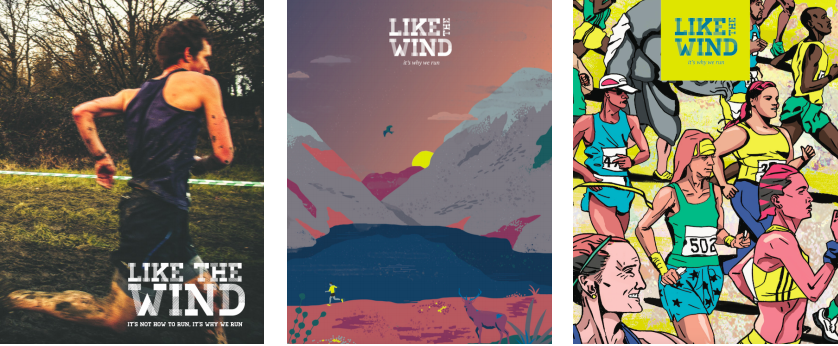 Simon and Julie decided to launch the magazine while running around the Mont Blanc and talking about their shared love for magazines in cycling, adventuring, surfing and mountaineering.
They invested their savings and to this day publish with financial backing from a very small select group of brands so that they don't compromise on the vision for the journal.
The success of the publication relies on a small team who produce it around demanding day jobs; Julie and Simon plus Imogen Lees (deputy editor) and Alex Murphy (deputy creative director) and dozens of contributors – writers, designers, illustrators, photographers.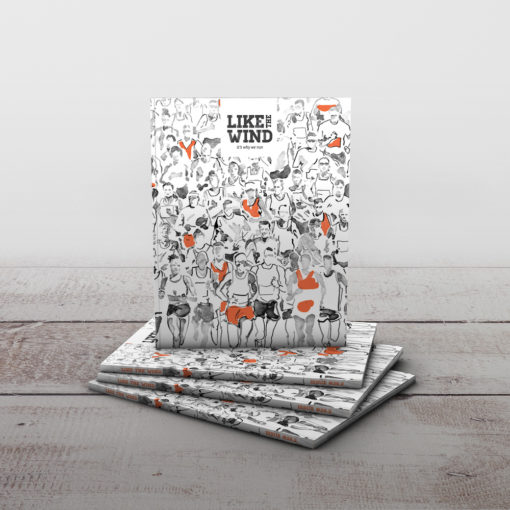 The magazine is international, shipping to readers and subscribers in 42 countries. The team has always worked remotely, split between UK, Switzerland, USA and Australia.
The Like the Wind #26.2 with the Marathon Special is £9 and available online now.
For more information about Like the Wind, and to order a copy, please visit: https://www.likethewindmagazine.com/product-category/magazines/issues