Austria's Andrea Mayr and Britain's Jacob Adkin were winners at Chiavenna-Lagunc Vertical Kilometre in Italy on Saturday as the 2022 Valsir Mountain Running World Cup was wrapped up.
The World Mountain Running Association (WMRA) competition has provided 17 races this season, with this weekend confirming the remaining category winners after Kenyan duo Patrick Kipngeno and Joyce Njeru had secured the overall titles.
Mayr's fourth victory at the race saw her clinch the title in the women's Short Uphill category, while Ireland's Zak Hanna finished fifth in the men's edition to take third overall and second in the Short Uphill standings.
In contrast to the chilling weather for last year's race, warm, sunny conditions graced the finale in Lombardy, leading to several rapid times being set.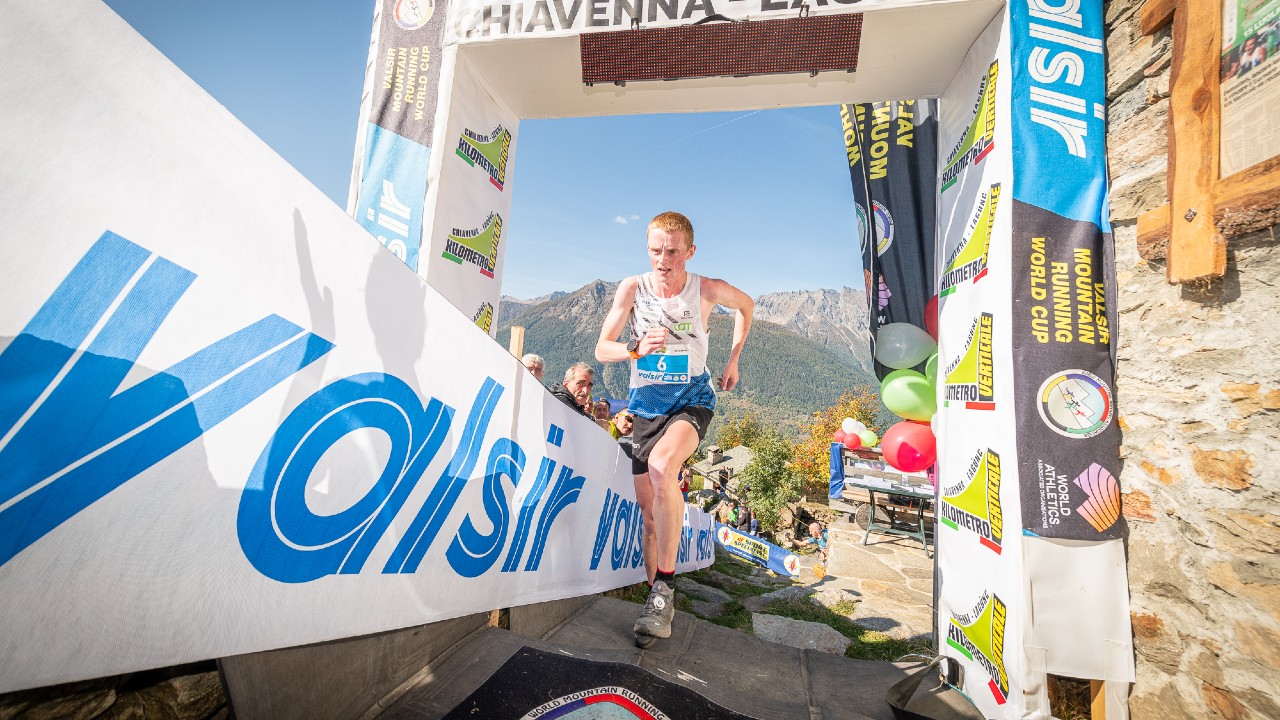 Chiavenna-Lagunc Vertical Kilometre results
In the women's race, Mayr completed the 3.2km, 1000m ascent in 36:34, less than a minute shy of her 2018 course record.
Her points haul for victory saw her edge out Njeru in the Short Uphill category, though she was 75 points adrift of the Kenyan in the overall standings.
Lucy Murigi (KEN) finished 12th at Chiavenna-Lagunc but had done enough to take third overall, while Monica Madalina Florea (ROU), who wasn't in action at the weekend, held onto third in the Short Uphill category.
"Every time is definitely a special feeling," Mayr said after the race. "It's a challenge every year and maybe it's getting even more challenging because I'm getting older.
"I always make myself a lot of pressure before a race, but it was a good race and the weather's beautiful, the atmosphere's beautiful."
Scout Adkin came home in second at Chiavenna-Lagunc, in what was only the British runner's second World Cup event of year, though she confirmed plans to take on more races next season.
Elisa Sortini (ITA), also taking on her second World Cup race of the season, was five seconds off Adkin and rounded off the podium.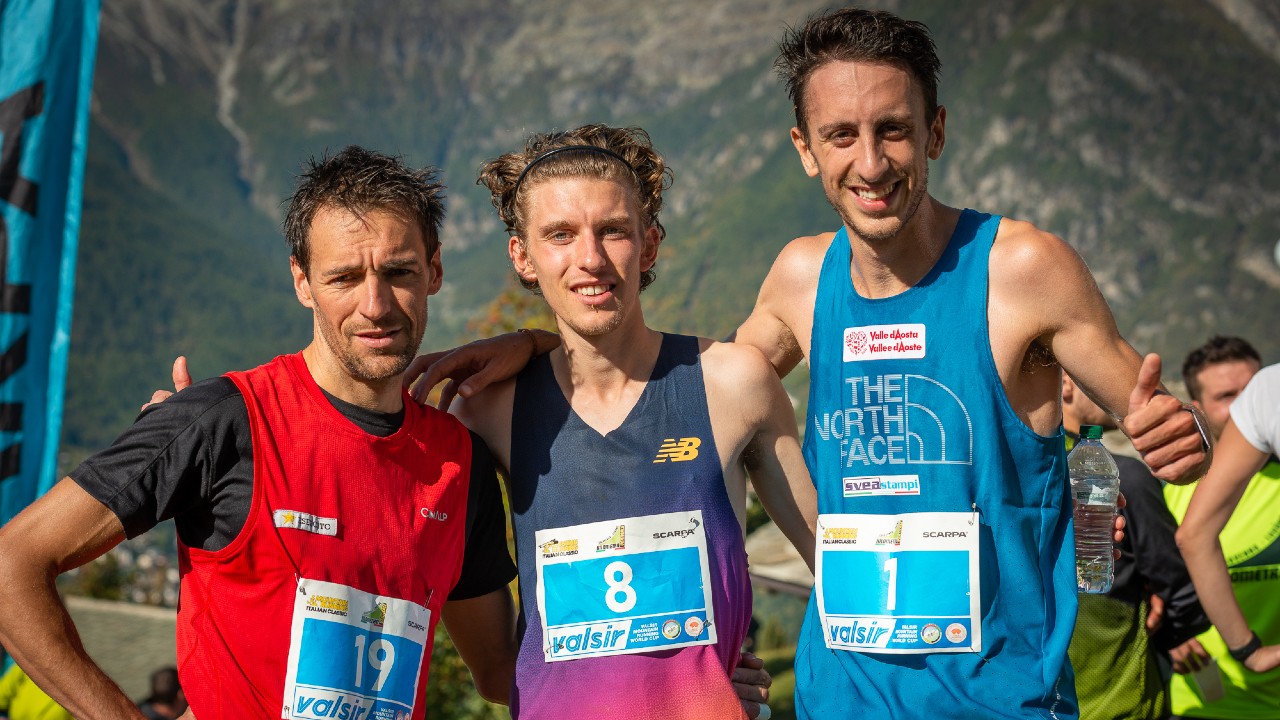 In the men's race, Jacob Adkin, Scout's brother, finished in 32:11, overcoming Italian duo Matteo Eydallin and Henri Aymonod, the latter of whom was gunning for a fourth consecutive win at the event, as the podium places were separated by just 18 seconds.
Adkin, who suffered an ankle break earlier this year, said: "I knew training had been going well up til last week for Smarna Gora last weekend in Slovenia.
"Unfortunately, I obtained an injury during that race. I had a bit of a down period this week, so I wasn't sure going in what to expect from my body.
"It's such a good field today, really top-class athletes from different sports as well as vertical specialists.
"Really happy to have taken the win here. It's a classic race I've always wanted to do and a real honour to have placed first."
Kenyan duo Kipngeno and Philemon Kiriago were guaranteed of first and second respectively overall and didn't race in Italy, but Hanna had a battle with Petro Mamu (ERI) for third.
With Hanna finishing fifth and Mamu ending up sixth at Chiavenna-Lagunc, the Irish runner prevailed, though he fell just short of winning the Short Uphill category.
That honour went to Kipngeno, whose wins at Giir di Mont Uphill and Vertical Nasego, saw him edge out Hanna and Kiriago on a tiebreak after all three finished on 100 points.
Click HERE for the full results of Chiavenna-Lagunc Vertical Kilometre.
Click HERE for the full results of the 2022 Valsir Mountain Running World Cup.