Italy's Elisa Desco and Eritrea's Petro Mamu secured the spoils at Giir di Mont after pulsating races that went down to the wire.
Desco took the women's honours and Mamu the men's as the Valsir Mountain Running World Cup returned to Premana, Italy after a three-year absence.
The 32km course, which featured more than 2,400m of elevation, the most of any race on the World Cup circuit this year, hosted two gripping contests.
Late catch
American Hillary Gerardi set the early pace in the women's race, with Kenya's Lucy Murigi keeping in touch, but Desco was more than two minutes behind after 5km.
Murigi passed Gerardi around halfway, with Desco closing on her all the time.
Desco turned a 19-second deficit at the final checkpoint into a 44-second lead at the finish, coming home in 4:00:57.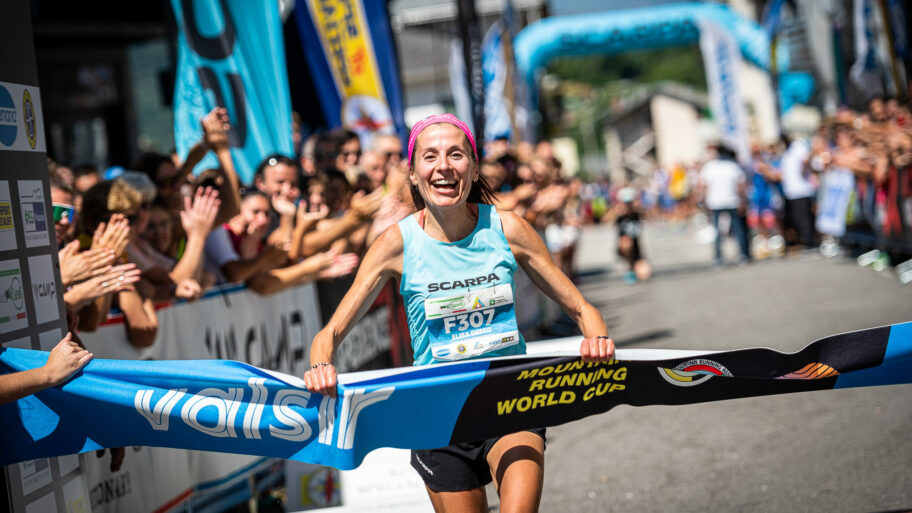 Murigi clocked 4:01:41, while Gerardi held on for third in 4:06:06.
Italy's Chiara Giovando (4:11:44) and Guilia Campagnoni (4:12:39) completed the top five.
Head-to-head battle
Mamu, the 2015 winner, and Italy's Cristian Minoggio, runner-up in 2018, pulled clear of the rest early on and traded the lead several times.
At Alpe Deleguaggio, Minoggio held an advantage of just 10 seconds over Mamu, but the race would be decided on the final frantic descent towards Premana.
Ultimately, Mamu's speed proved decisive as he took victory in 3:11:29 to Minoggio's 3:11:42.
Italy's Mattia Gianola completed the podium in 3:20:20, ahead of compatriots Lorenzo Beltrami (3:21:12) and Andrea Rota (3:22:05).
Sunday also saw an 18km race, with Romania's Madalina Florea (1:51:27) heading Italian pair Camilla Magliano (1:51:49) and Francesca Rusconi (1:56:24).
Abraham Ekwam (1:36:53) won the men's race ahead of fellow Italians Alessandro Riva (1:38:43) and Andrea Pelissero (1:40:37).
Dynamic duo dominate
While Sunday's race was the main event, a new 9km uphill contest with more than 1,050m of ascent, which also had Gold Label status, took place the previous day.
Kenyan pair Joyce Njeru and Patrick Kipngeno continued their domination of the series, collecting their fourth victories from four starts. 
Njeru made her move around the 2km mark and although Austria's Andrea Mayr fought back on the steeper second half of the course, the former held on to win by 18 seconds in 54:49.
Six-time world champion Mayr clocked 55:07, while Romania's Madalina Florea was third in 55:32.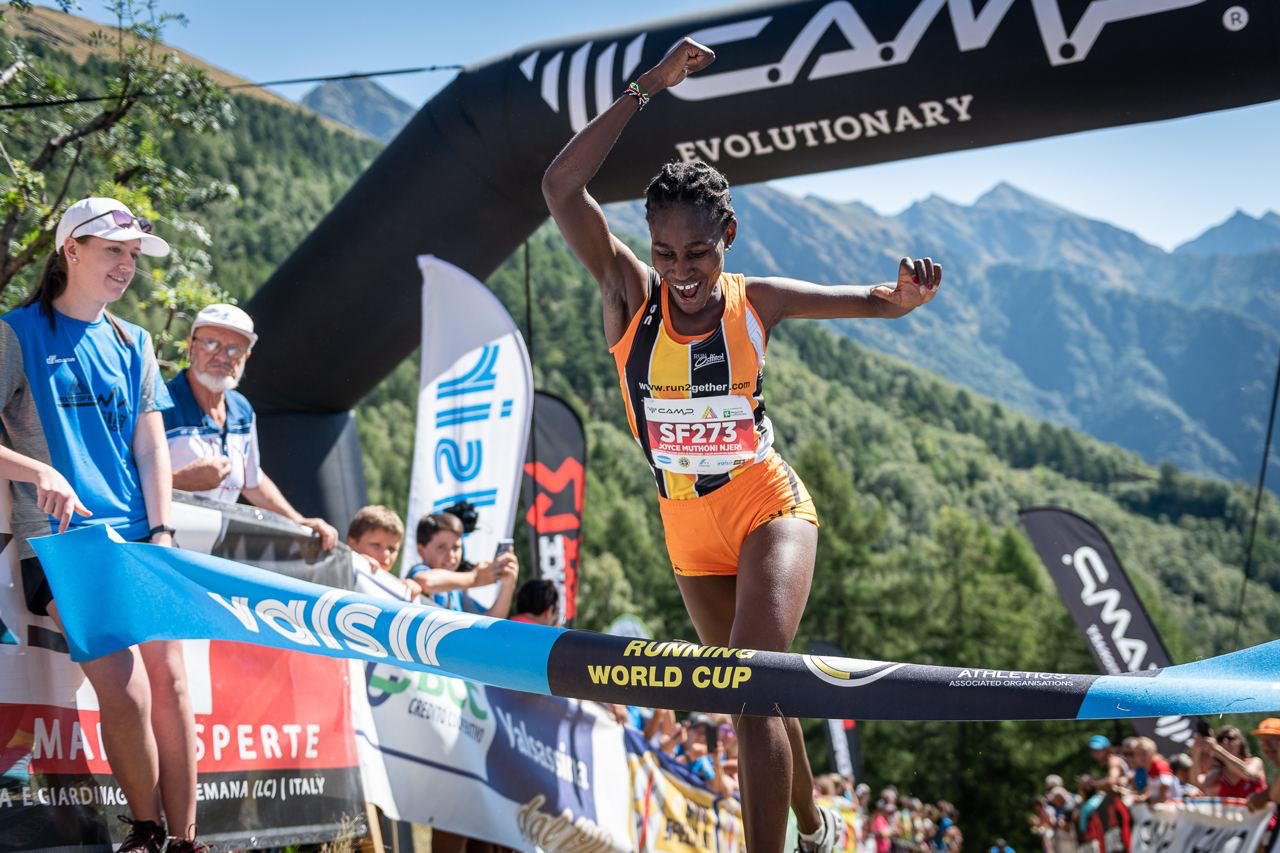 Njeru told the World Mountain Running Association (WMRA) YouTube channel: "I wanted to see who was strong in the first two kilometres, but then I decided to push.
"From there, nobody wanted to follow me and I felt strong.
"The last part was very steep, but it was runnable, so I didn't have a big problem.
"At the end, Andrea tried to push towards me, and I tried my best not to be caught up."
Britain's Scout Adkin was fourth in 56:54, with Francesca Ghelfi (57:53), taking the Italian title in the process.
Murigi (59:10) and Magliano (59:41) warmed up for Sunday's exploits by finishing seventh and ninth respectively.
Fast start
In the men's race, Kipngeno pushed the pace right from the start alongside compatriots Lengen Lolkurraru and Philemon Kiriago.
Lolkurraru faded as Kipnengo took victory in 46:09, with Kiriago second in 46:58 after pushing him hard.
France's Sylvan Cachard was third in 47:22.
Kipnego said: "It was our plan to run very fast at the beginning.
"We were worried about the steep sections because there were some big names in the race.
"I am happy that I'm going to win the title this year."
Italy's Andrea Rostan (47:52) and Ireland's Zak Hanna (48:14) were fourth and fifth.