Chris Cope and Lisa Watson extended their leads after stage two of the 2022 Montane Dragon's Back Race.
Cope produced another strong day to increase his advantage over second-placed James Nobles to just under an hour, while Watson was even more dominant and now leads by almost three hours.
Setting the pace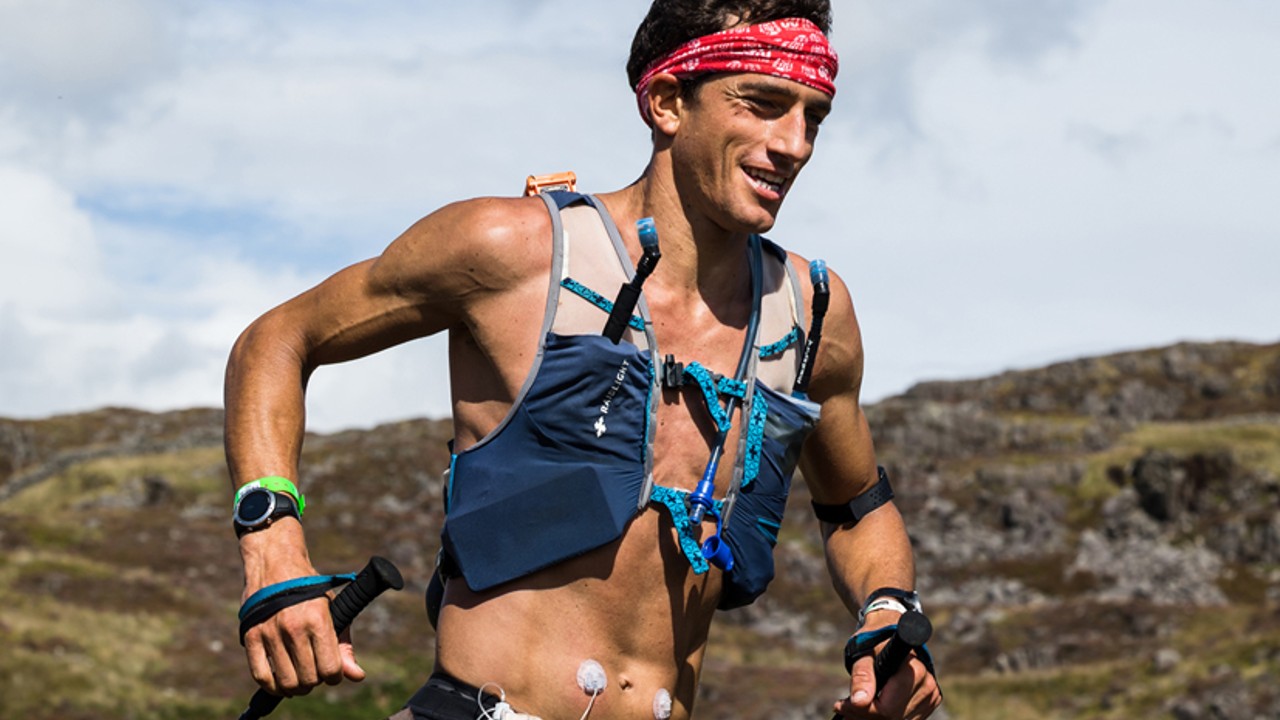 An 8:21:45 clocking saw Cope pull away from Nobles (8:55:47) over the 59km route from Nant Gwynant to Dolgellau, which featured 3,400m of ascent, while last year's winner Simon Roberts (9:01:47) kept himself very much in the hunt.
Cope's performance so far is particularly impressive given this is his first ever stage race.
He said: "I've only done two days so far so it's fine at the moment. I think day four will be the telling thing. I'm just so enjoying it – one day at a time.
"I did this because I saw it on the BBC and thought 'I want to do that one day'.
"Simon was like a hero. To be running with him yesterday and catching him up was awesome."
Roberts had another difficult day. While he started well, he had another fall on the Rhinogydd.
He said: "I lost all my confidence again. The course has been winning so far – beat me up big time."
However, Roberts' mood picked up later on at camp.
He said: "The camp's brilliant. It brings you out of dark places.
"I was thinking I was done. But I've managed to pull myself out of it. It's been a tough day."
Watson was more than 90 minutes faster than any other woman. She clocked 9:36:09, while Helen Brown recorded 11:17:49 to increase her own advantage over third-placed Victoria Morris (11:42:39).
Watson, who is ninth overall, said: "I've been running with Sam [Skinner] most of the day, and that's been really nice. I had loads of fun – it was great.
"Last time I remember getting way too hot and trundling along. But I did some slightly different lines on the Rhinogs which I'm really pleased with."
Despite her phenomenal running, she insisted winning isn't on her mind.
Watson said: "It ruins it for me thinking about the competition. It makes me stressed.
"There's no room for egos in this race. It's too hard, too long and there's too much of it.
"I think you move so much better when you're just having fun and making new friends."
Wednesday's stage three will see runners take on a 70km route from Dolgellau to Ceredigion, again featuring 3,400m of ascent.
Standings after Stage Two
Men: 1 C Cope 15:58:35, 2 J Nobles 16:58:31, 3 Roberts 17:07:02.
Women: 1 L Watson 218:26:44, 2 H Brown 21:10:32, 3 V Morris 21:48:47.
You can track the runners live HERE.
You can view the standings HERE.