Scottish mountain-runner Finlay Wild is "just enjoying the achievement" as he recovers from his record-breaking Paddy Buckley Round success from late April.
Wild, 37, spoke to RUN247 about his solo Paddy Buckley attempt where he set a time of 15 hours and 14 minutes – shaving an incredible one hour, six minutes off the record set by Kim Collison 12 months ago.
The famed fell running challenge in Snowdonia is just over 100km in distance and features 47 summits.
Working on recovery
"I am just enjoying my achievement and success and recovering," said Wild.
"Definitely still feeling a bit fatigued, but I've been out in the hills and done some nice kind of hills up North so that has been really fun."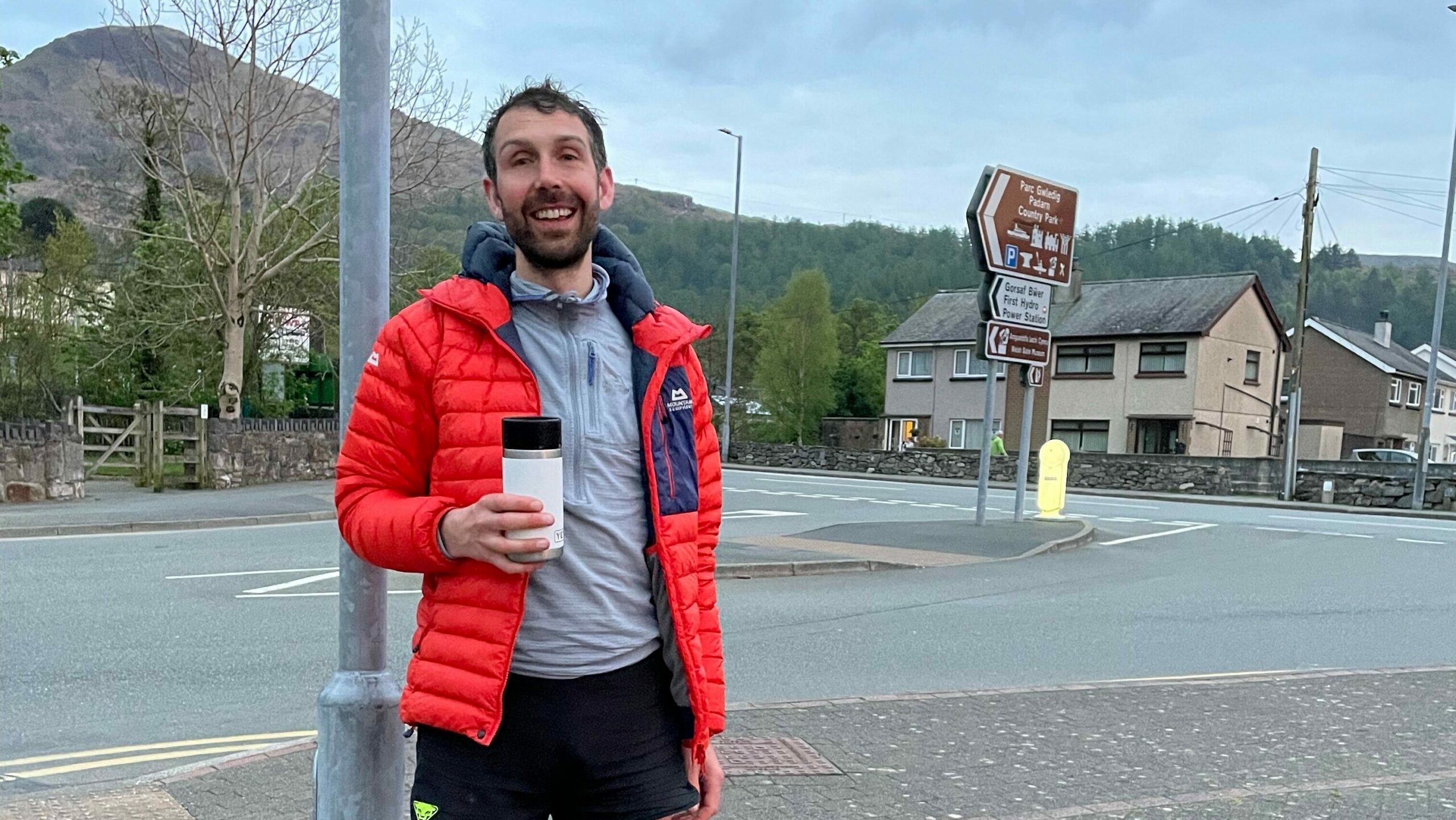 Fail to prepare, prepare to fail
As you would expect, preparing for one of the great rounds takes months of preparation, and Wild was under no illusion of the task at hand as he set his sights on the Paddy Buckley in 2021.
"It starts months out, often the year before," he said.
"I was certainly thinking of the Paddy Buckley since I attempted the Bob Graham last August – I was definitely thinking about the Paddy and 'I want that in the Spring'."
"So, there is a bit of mental preparation, and thinking okay, I need to plan around that.
"Over the winter I was doing lots of endurance stuff, I was actually out in the Alps doing some ski mountaineering, so long days with lots of time on my feet.
"Then coming back into early Spring just working on distance, having lots of running miles in the legs and going down to recce the Paddy Buckley – getting to know it well.
British weather always a challenge
Even after spending months preparing himself mentally and physically to take on the the 100km plus challenge – success can often be determined by the unknown – the British weather.
"I was hoping that there would be a good weather window in early Spring, early May really, when I could do it," he explained.
"I planned to go down – I had a bit more of the course to learn, I knew some of it, not all of it. I knew I needed four or five days to learn the bits that I needed to see.
"I decided to head down the in the middle of April to have a look around – I obviously didn't know what the weather was doing, but actually it has been pretty dry and I got very decent recce weather.
"That could have been it," Wild admitted, "it was just dependent on what happened – that might have been it for a while."
"But as it happened, while I was down there the next week was very good and yeah, had a couple of days rest and headed off in pretty much perfect conditions.
"It was sunny and it was clear the whole day, quite sunny initially, not much wind. It clouded over a little bit – high cloud – later on which was actually great because it meant I didn't get too hot."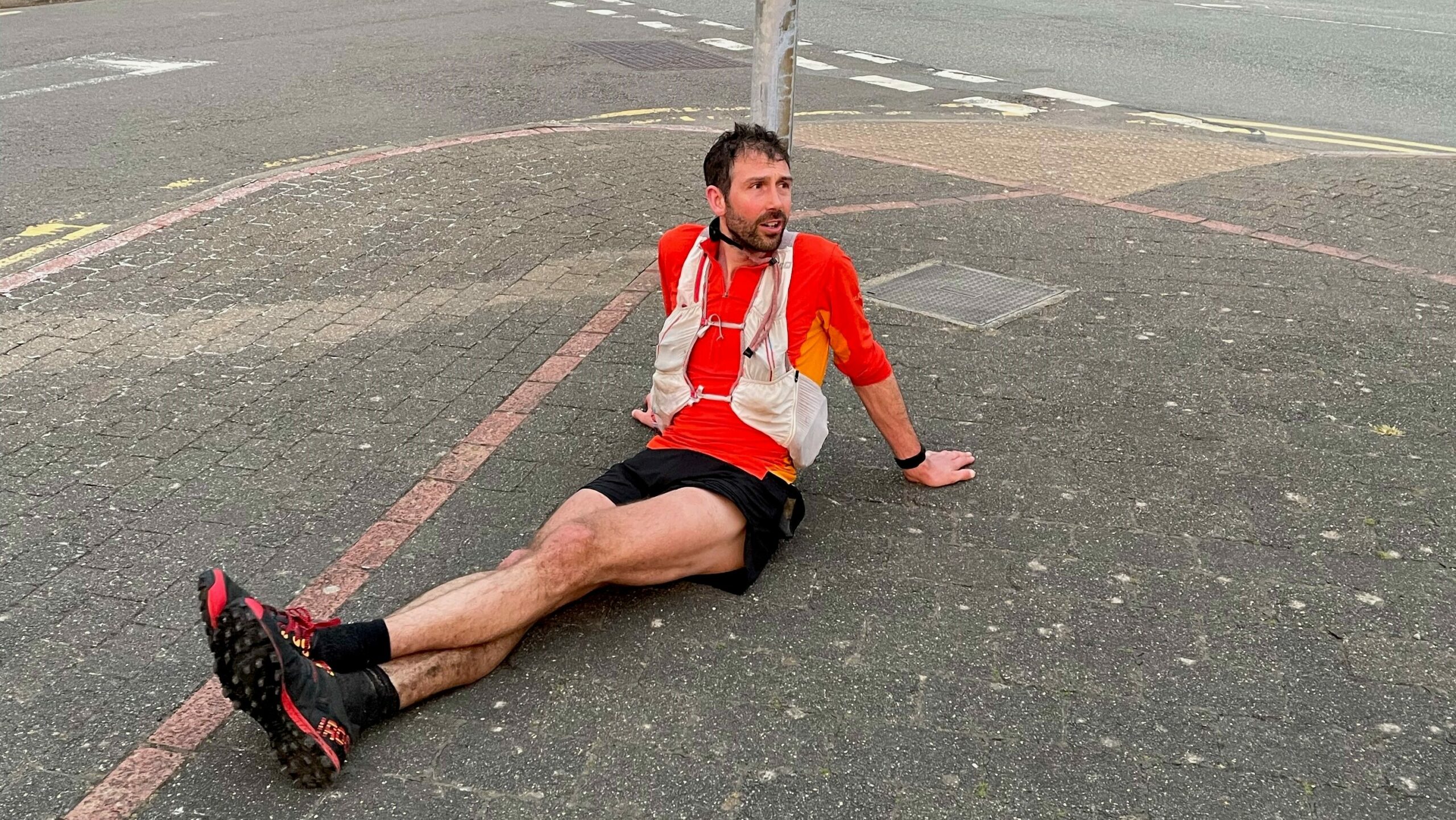 Maintaining the pace
Having spent a number of days scouting the round, and the weather almost perfect for the attempt, it all came down to pacing his attempt to claim the record – and Wild left no stone unturned to ensure he had the data to succeed.
"I think for a fast time on one of these big rounds, your big established rounds where there are already fast times out there, I think to do a fast time, for me recceing it so I don't have to think about the course or any small things like which is the official summit you need to go to.
"There are a few points where there is a couple of different summits where your really want to be getting the right one, so having the navigation and route totally dialled into your mind is really key.
"Then you can concentrate on running hard and sort of executing the most efficient day out you can.
"There are 47 summits on the Paddy Buckley, and that's really good as quite a lot of them are close together compared to some similar rounds I have done, so it means you can use the split times from the previous record holder to gauge how you are doing with your pace.
"I had Kim Collison's times from when he got the record in 2021, so I could basically use that to gauge how I am doing on the record attempt.
"Obviously when you run something like that, you have to stay in the appropriate speeds, so I was certainly able to use the fact that I was ahead of the record schedule to push me on."
"Early on in the round it took quite a lot of effort to get ahead of the record, even after many hours of running you know I only had a 15 minute buffer. I just gradually managed to improve that.
"I wasn't ahead of every single split time – I was slower on some of them – basically I consistently got a wee bit extra, pulled away to the point where I felt, yeah a bit more confident."
Struggle with nausea
It wasn't plain sailing for the flying Scotsman however, as the physical exertion of the task at hand began to affect his digestive system.
"I was struggling with a bit of nausea," admitted Wild, "so my fear was in the second half if I vomited and wasn't able to eat or drink then I'd just start getting slower and slower, that would be a real issue.
"So I had to manage that pretty carefully, which I did and yeah, just kept pushing on – it's psychologically quite tough when you're not feeling great in the second half of one of these rounds and you're pushing on – well you just have to keep running don't you and manage that.
"You know you'll have bad patches and slightly better patches – you just have to look forward to the next good patch."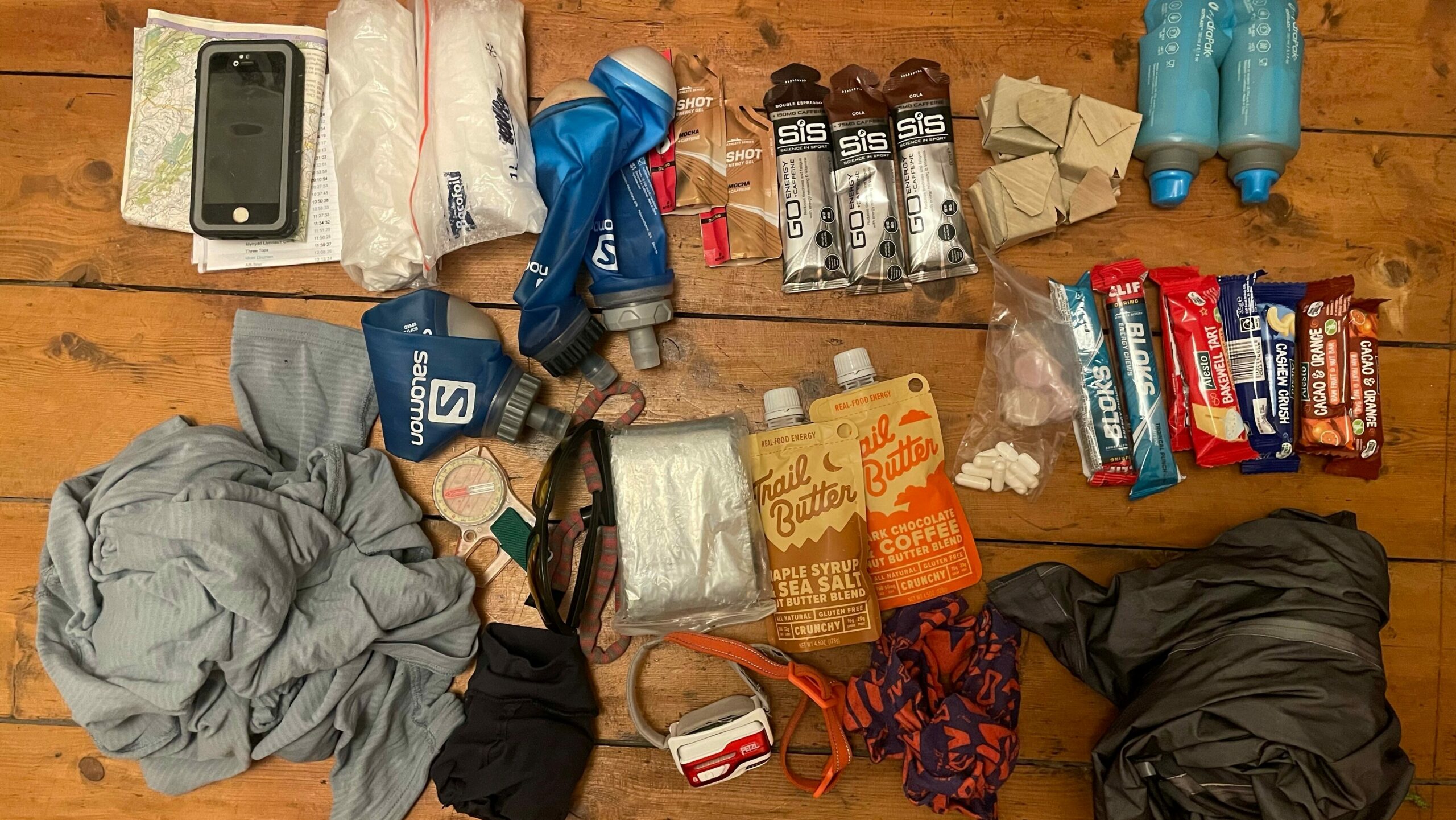 Going solo
Unlike many of the successful, and unsuccessful, round attempts of recent years, Wild took on the Paddy Buckley Round solo – with many first picking up on his achievement through his Strava profile.
"Doing a round with a support team is great fun as well," said Wild of his decision to make the attempt unsupported.
"That's how I completed my Bob Graham – there is the camaraderie and the friendships that are built on that.
"But, I am also very comfortable in my own company in the mountains and I kind of like the simplicity of just going down, recceing and deciding to go when I think I am ready for it and not really having to fit it in around other people who can support.
"It keeps it simple really."
Still room for improvement
Despite the phenomenal time on the board, Wild was insistent that there are still a few 'tiny' areas of the course that he can improve on.
"I'm pleased with how it went, I think it was a strong performance for me.
"In something that long I always find there is a few tiny things that you know, could have gone differently in terms of route choice – but nothing major I can really think of that I would want to go back and sort of repair.
"I had a few low points, there are a couple of long, pathless, tough climbs towards the end of the round, and they were both quite hard, I wasn't feeling them, but I think that is inevitable, you just have to keep going and things will improve.
"Happy with my time, I think it was, compared to the other long rounds I have done and records I have got, particularly the Ramsey's Round, it's comparable, I think it's what I would have expected to go for."
Mutual respect
Following his successful attempt at the Paddy Buckley, Wild spent time in the Scottish Highlands recovering and preparing for what's next.
At the same time, American ultra-runner John Kelly was embarking on his mammoth Wainwrights attempt – a 214 summit course in Cumbria. Wild knew of his fellow runner's challenge, but had yet to hear how he'd fared.
"I knew John Kelly was setting off, but I have been away," said Wild as he was told of Kelly's record breaking accomplishment.
"Wow, he will be delighted with that. That's like next level.
"I can't really imagine doing something that long, absolutely massive, and he must be psyched about that because I know he's definitely had it in his sights.
"I am not planning anything that long anytime soon. Maybe I will go a bit longer, but no immediate plans – that's next level isn't it.
"I think, everyone who does these rounds – they get the record or you know, it doesn't matter how long they take, they are still having a long fantastic day out. So memorable and life affirming."
"I think there is this mutual respect, people have been helpful with information – Kim Collison was helpful with information on a few points I was asking him about the Paddy Buckley.
"But also I think there is a sort of pleasing aspect that people are going out and having tough experiences trying to challenge themselves as well.
"And definitely as for the wider community, even though I am running on my own on the Paddy, I know there is interest in these big rounds and people are sort of rooting for you.
"It's a really strong thing to be a part of."
When questioned on what is next, Wild was vague on specifics, but explained that the next few months will consist of competing in his native land.
"I am focusing on some more Scottish short races for the time being and with a view to maybe doing some longer stuff again in the future."
Now owning the Paddy Buckley and the Charles Ramsay rounds, few would bet against Wild trying once again to break the record on the Bob Graham as his next major milestone…