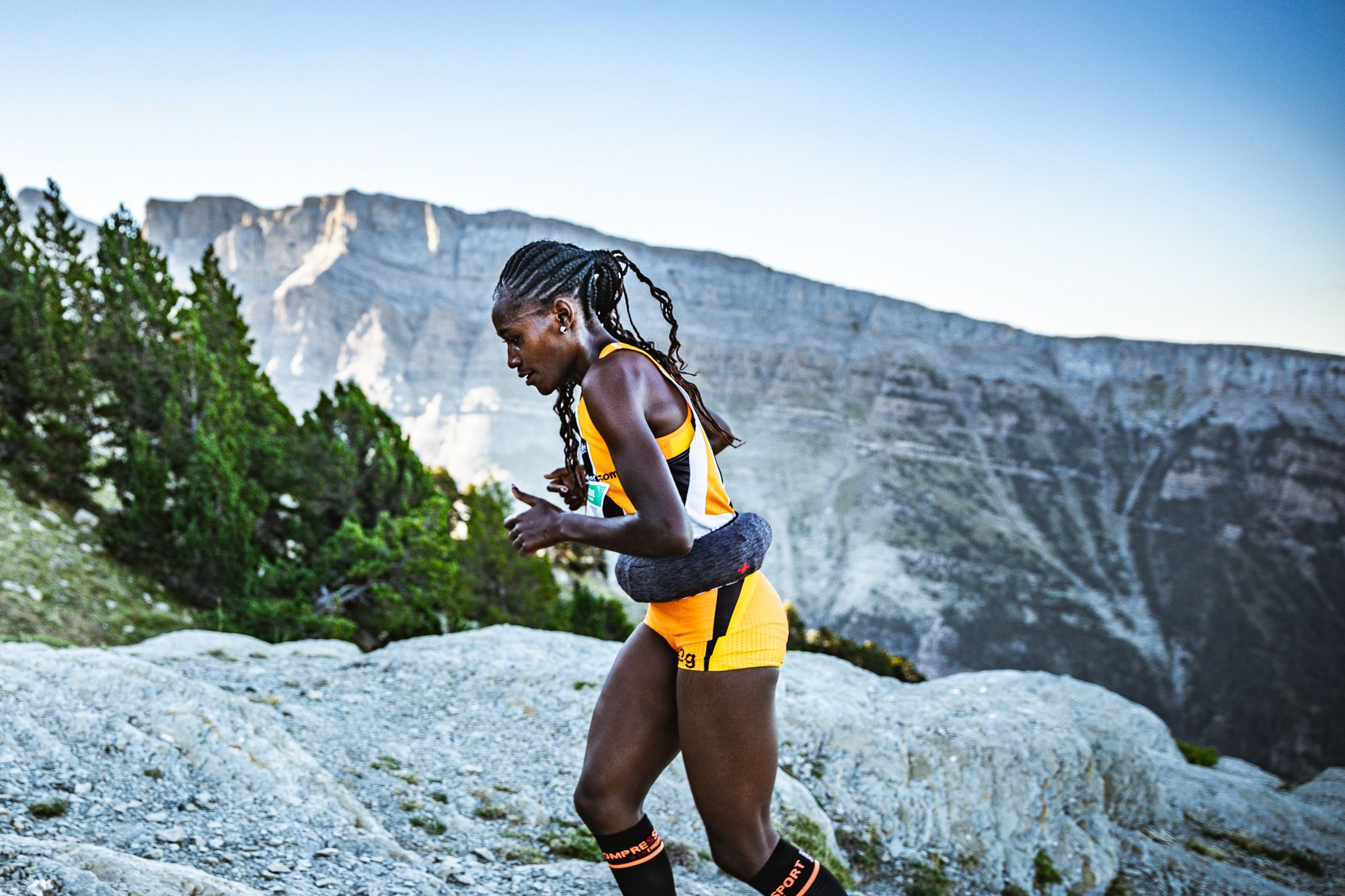 Joyce Njeru clinched her second successive Valsir Mountain Running World Cup title after a dominant victory at the Canfranc Classic.
The Kenyan retained her crown with three races to spare, having also taken victory in the weekend's curtain raiser, the Canfranc Vertical, which was also a Gold Label event.
France's Robert Loic won the main men's race in a new course record time, while Philemon Kiriago's two podium places kept the Kenyan in the hunt for the men's title.
Raced over a 16km course in the Spanish Pyrenees, featuring 1,400m of ascent and summiting La Moleta (2,574m), the Canfranc Classic saw Njeru power ahead from the start.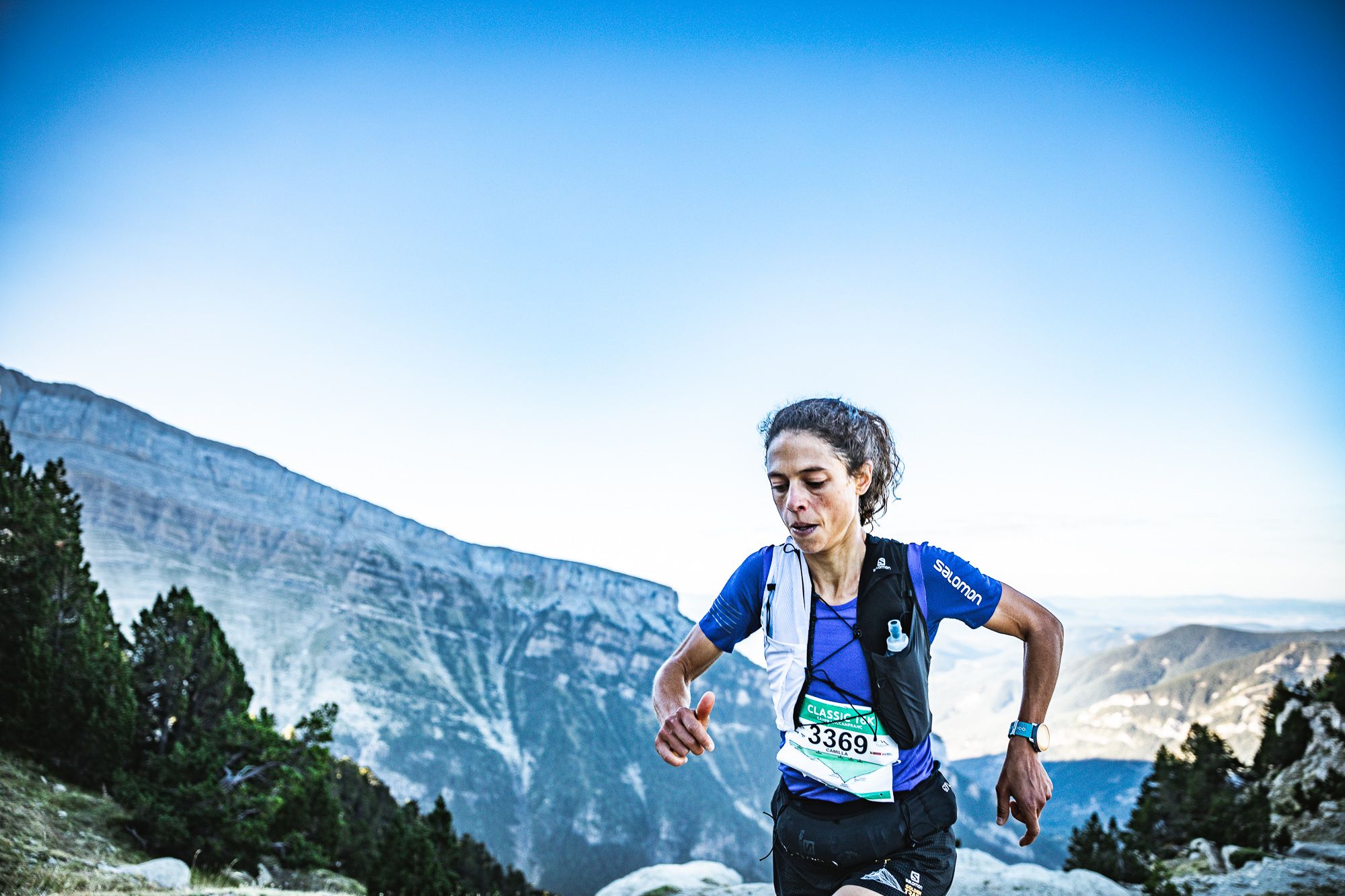 Njeru reached the summit in 1:21:11, with Italy's Camilla Magliano 1:23 back, but hopeful that her strong downhill technique would count in her favour.
However, Njeru increased her lead to record an impressive 2:01:58 clocking, but shy of American Grayson Murphy's 1:57:45 course record set in 2021. Magliano finished more than six minutes behind in 2:08:24.
Spain's Laia Montoya (2:12:02) ensured a home athlete made the podium, with Julia Font (2.16.29) and Leire Fernández Abete (2:20.41) completing the top five.
Loic edges out Kiriago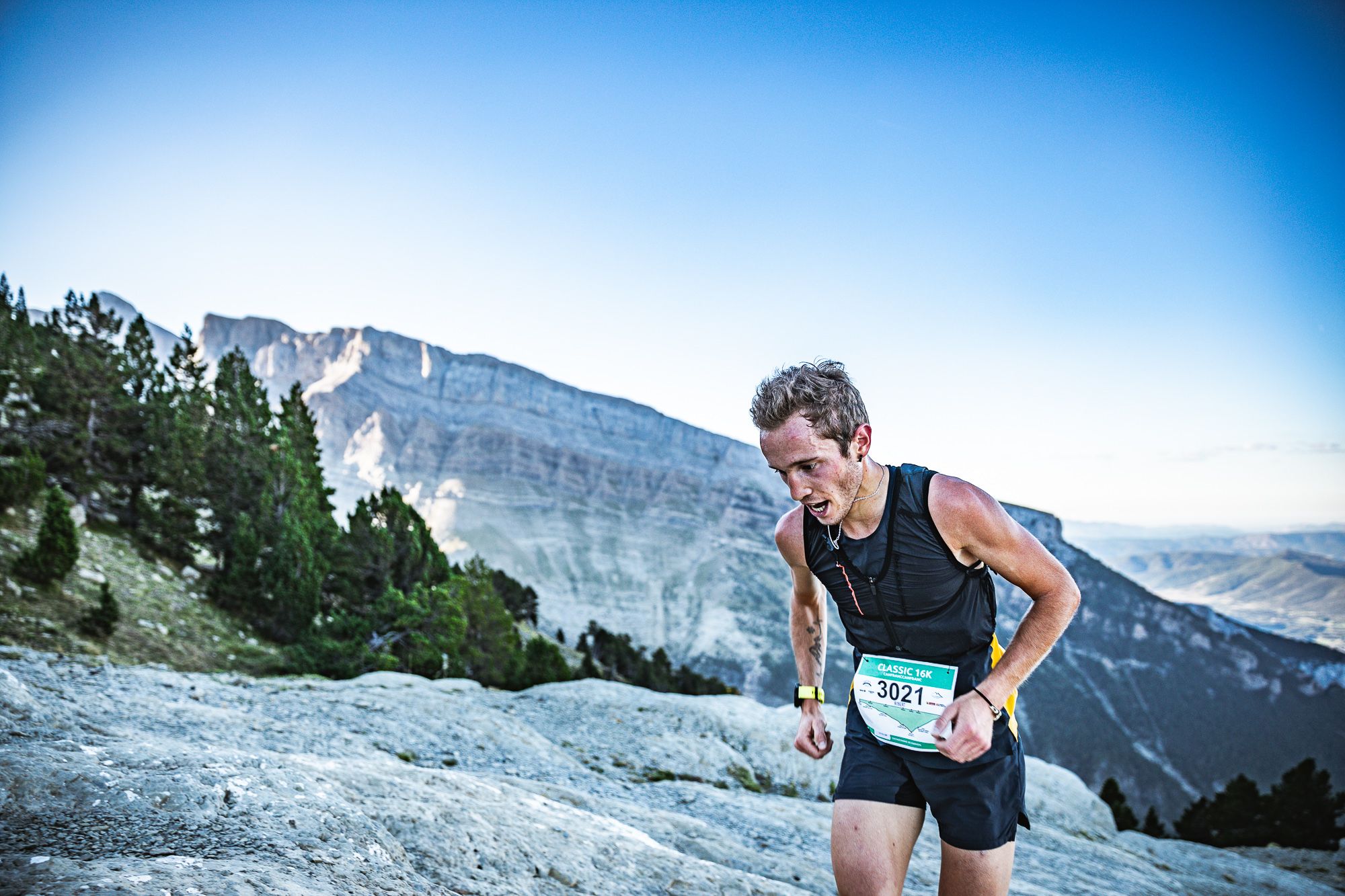 Kiriago went out like a rocket in the men's race, reaching the summit of La Moleta in a record time of 1:00:08, two minutes ahead of the previous best set by Spain's Daniel Osanz in 2020.
Loic (1:01:50) was also inside the old mark and then used his descending skills to full effect to overtake Kiriago in a courageous push.
Loic crossed the line in 1:43:11, with Kiriago clocking 1:43:53 as both smashed Spaniard Antonio Martínez's previous course record of 1:47:35.
Spain's Raul Criado produced an even faster descent to take third in 1:45:00, having summited five minutes behind Kiriago.
Martínez and fellow Spaniard Noel Burgos closed out the top five with 1:49:50 and 1:50:48 respectively.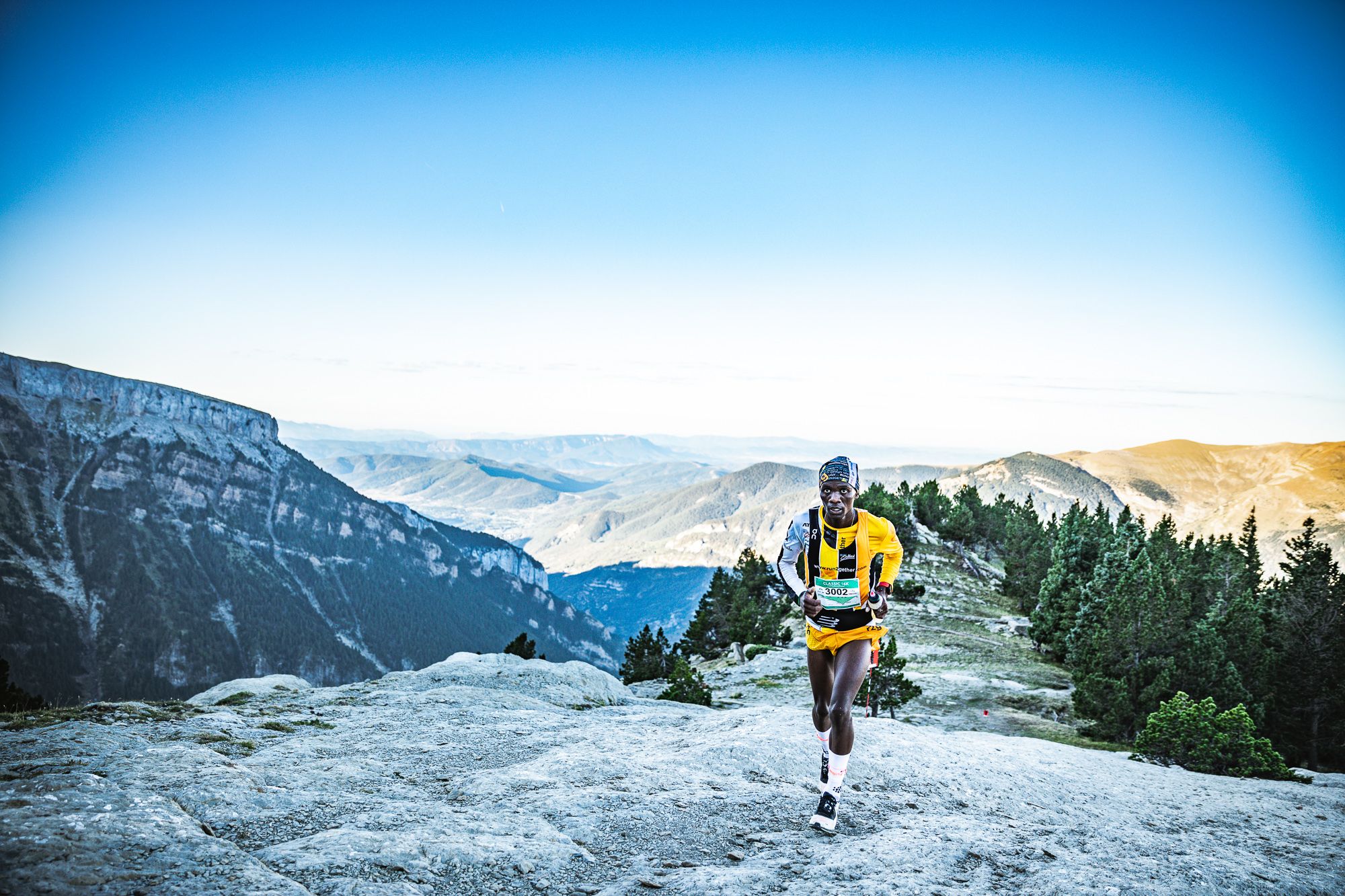 Kiriago's second place, plus a third in the Canfranc Vertical, took him to within 52 points of Patrick Kipngeno at the top of the men's standings, meaning that contest could go down to the wire.
Njeru and Osanz had earlier triumphed in Friday's Canfranc Vertical race over 4km, which featured 927m of ascent.