Spain's Daniel Osanz and Kenya's Joyce Njeru clinched victories in Friday's Canfranc-Canfranc Vertical Kilometer.
The opening race of the festival was the first of two gold label Valsir Mountain Running World Cup races at the event in the Aragonese Pyrenees.
The men's race was an enthralling affair, with Osanz reigning supreme ahead of Zak Hanna (IRE) and Philemon Kiriago (KEN).
Vertical dash delivers
Kiriago, who came into the weekend sitting second in the World Mountain Running Association's (WMRA) World Cup standings, led over the early stages, but was closely followed by Hanna, a podium finisher at last week's Vertical Nasego.
However, Osanz closed the gap to the front two, and made his push before the halfway mark, taking the lead and streaking clear to finish the 4km route – and 927m of ascent – in 34:29.
Behind him, Hanna made a late surge to wrestle second from Kiriago, crossing the line in 35:07, 1:16 clear of the third-place finisher.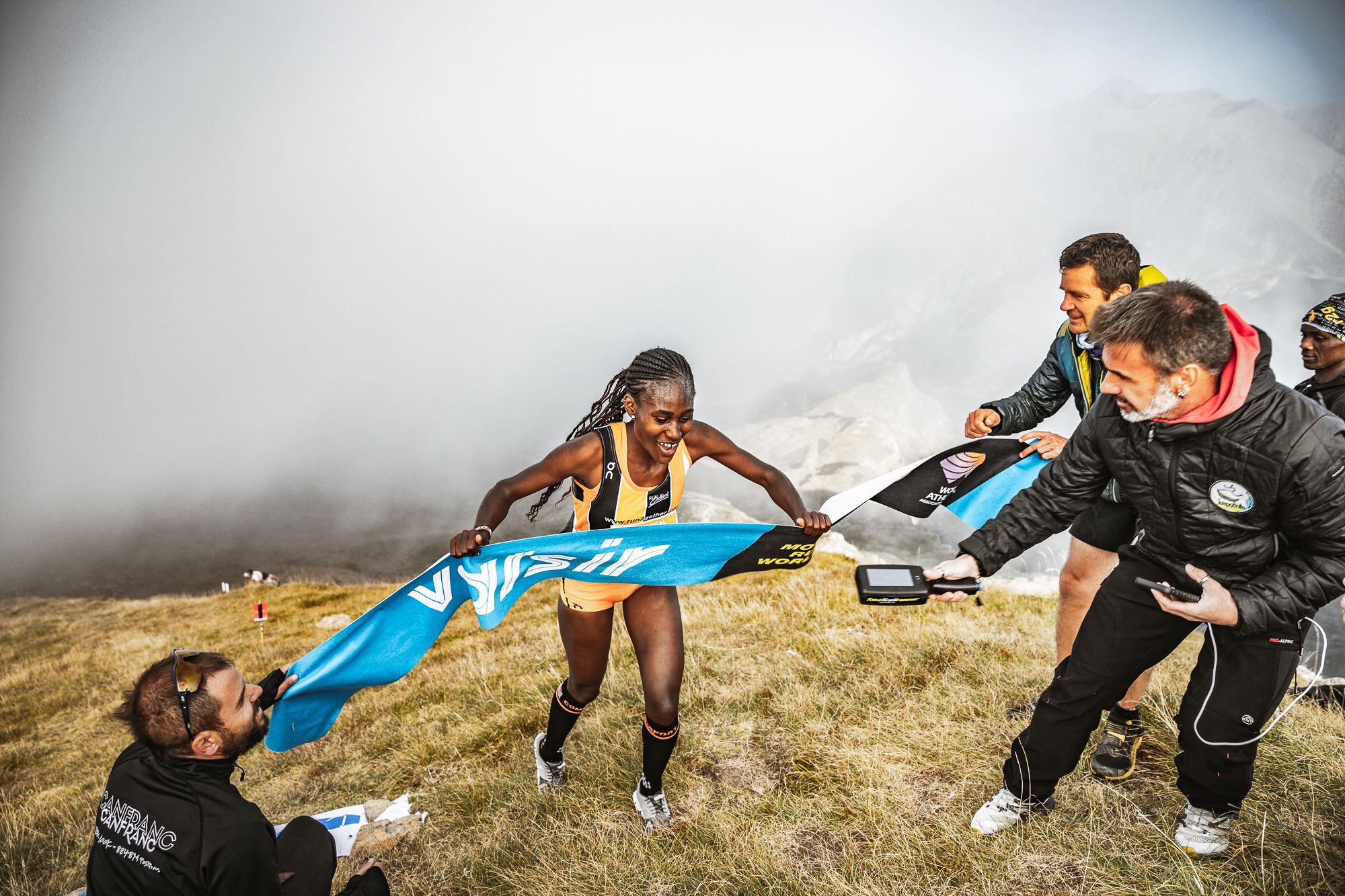 In the women's race, Njeru consolidated her World Cup lead as she controlled proceedings to take her fifth win of this year's competition in 44:04.
However, a commendable display from Naiara Irigoyen kept Njeru on her toes, with the Spaniard shadowing the leader for much of the race and ending up just 26 seconds adrift to take second.
Laia García Montoya (ESP) also enjoyed a standout performance, seeing off World Cup regulars Camilla Magliano (ITA) and Olivia Magnone (FRA) to clinch third in 45:25.
Teledeporte and Aragón TV will be showing the remainder of the action at Canfranc-Canfranc this weekend, with the other World Cup race, a 16km Classic Mountain event, starting at 06:00 (local time) on Sunday.
You can also follow the events online HERE.