On Friday 14th June inov-8 ambassador Paul Tierney will set off on an attempt to beat the record to summit all the Wainwrights. In other words he will be running 318 miles with approximately 36,000m of ascent, to visit the top of 214 hills over 1,000 feet high. Yes, you read that correctly.
The current Wainwrights record is held by Steve Birkinshaw, who did it 6 days, 13 hours and 1 minute in 2014. Prior to that it was held by a certain Joss Naylor for 28 years. So this is an incredibly tough record. It's possibly one of the hardest running challenges you could dream up.
But Paul Tierney is an incredibly tough runner! He's completed the infamous Tor Des Geants race twice, and at 205 miles with 24,000m of ascent this non-stop race could be the best preparation for a Wainwrights record attempt. He's won the Lakeland 100, represented Ireland at the Trail World Championships, won a huge number of fell races and is an experienced running coach.
Like all challenges of this magnitude, there are a lot of people involved in the attempt and it's like a military operation. Mapping the best possible route is a big challenge in itself, but Paul is planning to follow a similar route to Steve Birkinshaw's. Paul is fortunate to benefit from Steve's help with the attempt and  he will be supported by many others as well. He's an inov-8 ambassador, so they will be supporting him with kit (see what kit he's wearing) as well as providing moral support on their home turf!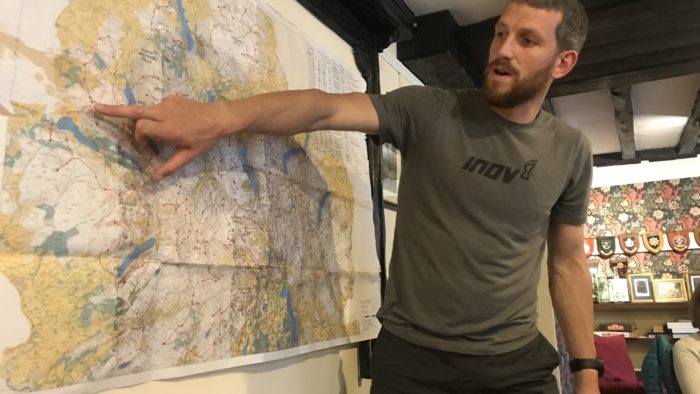 Paul will be raising funds for the charity MIND, which gives support to those experiencing a mental health problem. He's doing this in memory of his friend, fellow member of Ambleside AC and fantastic runner and triathlete, Chris Stirling, who sadly died earlier this year. Here is his fundraising link. He's aiming to raise £5000 for this very good cause, so please support him if you can.
The challenge will start in Keswick, before criss-crossing its way around the Lakes in an attempt to tag every summit using the most efficient route. Here's a list of the Wainwrights summits Paul has to visit. Paul will have a team of runners helping navigate, as well as pacing him and generally encouraging him along when it gets tough. Which he's under no illusions about! He's described this as his toughest challenge yet.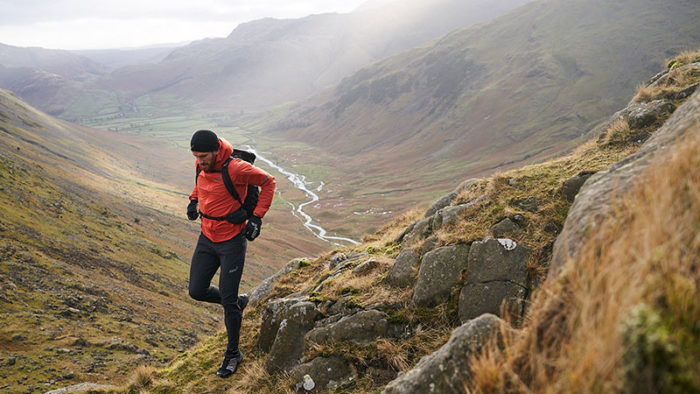 We're looking forward to following Paul's progress, from Friday onwards. There is a tracker you can follow HERE.
We plan to get out and support him and will bring you updates. Paul is one of the nicest, most supportive and down-to-earth runners you will ever meet and we wish him all the very best.
All images copyright inov-8.com