IF YOU'RE LOOKING FOR THE PREVIEW OF THE 2019 UTMB ELITE FIELD, IT'S HERE!
The elite runners for the 2018 UTMB events have been announced and it looks like it's going to be another fantastic year! Both the men's and women's field are really strong across the board and there's a huge number of countries fielding top runners. It used to be said that American runners didn't perform very well at the UTMB events because the trails were too technical. How times have changed. From Rory Bosio's incredible UTMB wins in 2013 and 2014 to last year's courageous run by Jim Walmsley, American runners are really bossing UTMB now!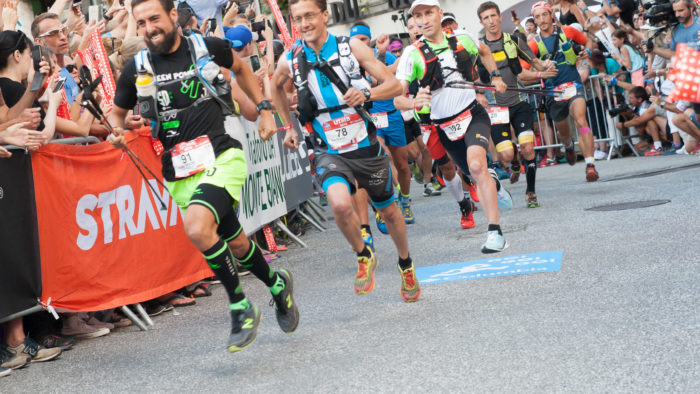 2018 UTMB favourites
For the women Caroline Chaverot returns, having won the race in 2016 but having had to drop out in 2017. Will she be even more determined after the disappointment of last year? Her main competition is likely to come in the form of Mimmi Kotka, the impressive Swede who won the TDS in 2017 and the CCC in 2016. Mimmi has been living near Chamonix for a while now and is a very strong contender.
Last year's women's winner, Nuria Picas, is back again to see if she can defend her title and Andrea Huser, Ultra Trail World Tour champion for 2017 will also be in the mix. Last year's breakout star – Christelle Bard, who came 3rd – is also one to watch.
The men's race looks like it will be another epic duel. In terms of the perennial favourites Kilian Jornet has clearly recovered strongly from his broken leg and will be a true contender and Xavier Thevenard will no doubt be up there. However, there's huge strength and depth in the Americans again this year, with Jim Walmsley, Hayden Hawks, Zach Miller and Tim Tollefson. Throw in Michel Lanne, winner of the 2017 TDS and the 2016 CCC and Javier Dominguez Ledo, the Basque runner who has won Ehunmilak multiple times and won this year's Tor des Geants.
2018 TDS favourites
More strong American contenders for the women, with Clare Gallagher, who previously won the CCC, Yiou Wang and the ever popular Rory Bosio, along with Alissa St Laurent from Canada. This will be an interesting race this year.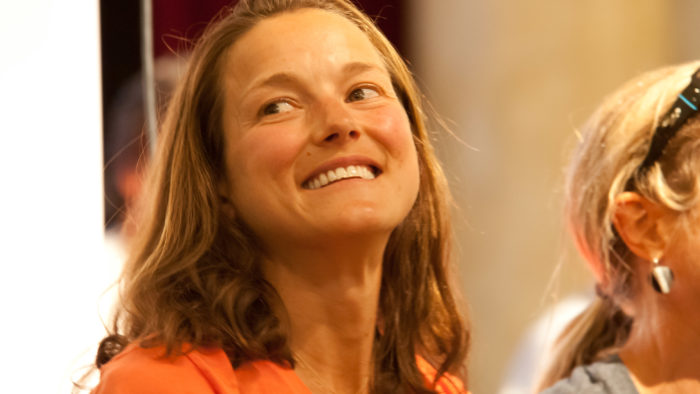 For the men there's Tom Owens from the UK, Dylan Bowman and Ludovic Pommeret. And Sylvain Camus and Antoine Guillon will be back, famous for their 'something in the eye' moment where they took joint second place at the TDS last year, holding hands over the line.
2018 CCC favourites
There's another very exciting American contender in the women's CCC race this year in the form of Camille Heron. Camille won Comrades in 2017 and broke the world 100 mile record. It'll be really interesting to see what she can do when you throw some mountains into the mix. Miao Yao from China and Maite Maiora Elizondo, who was second last year, are also favourites in the women's race.
Rob Krar, previous winner of Western States and Leadville, has to be among the favourites. And Tom Evans, who came 4th last year, will be odds-on to improve on his placing. Timothy Kreriks, rising star in the US will also be one to watch.
2018 OCC favourites
The shorter race also promises to be exciting this year. For the women last year's winner, Eli Gordon Rodriguez, returns. Amandine Ferrato and Marianne Hogan will no doubt be pushing her all the way. For the men there's Nicolas Martin, Thibaut Baronial and Eugeni Gil.
As ever, you can follow all the action at Run247 throughout UTMB week.