After the success of the OCR World Championships in Essex in 2018, they are coming back to the same venue in 2019 and inov-8 will once again be the official footwear brand.
The 2019 OCRWC will be held on October 10-13 and will see more than 5,000 of the world's best obstacle course racers battle it out over muddy terrain and the sport's finest obstacles.
In addition to the 3k, 15k, team and charity competitions, the 2019 event will also debut the much-anticipated 100 Meter Sprint Championships.
It's fitting that in a sport which thrives on mud, making good grip king, award-winning brand inov-8 return to the event again in the sport they've been synonymous with for more than a decade.
Michael Price, inov-8 Product & Marketing Director said:
"We are proud to once again be the official footwear brand of the OCR World Championships here on home soil in the UK. 2018 was a fantastic experience for us, and we can't wait to return this year," .

"Obstacle Course Racing is a sport on the up and attracts racers of all abilities. The world championships are, of course, the pinnacle of the sport, where the toughest come to compete. This year, like in 2018 when 8 of the top 10 male athletes at the championships wore inov-8 shoes, we will bring the world's toughest grip to the party."
First staged in 2014, last year saw the championships held outside North America for the first time in its history, with racers from 65 countries taking part. Such was the success of the 2018 championships staged in Brentwood, Essex, that it will return there for 2019.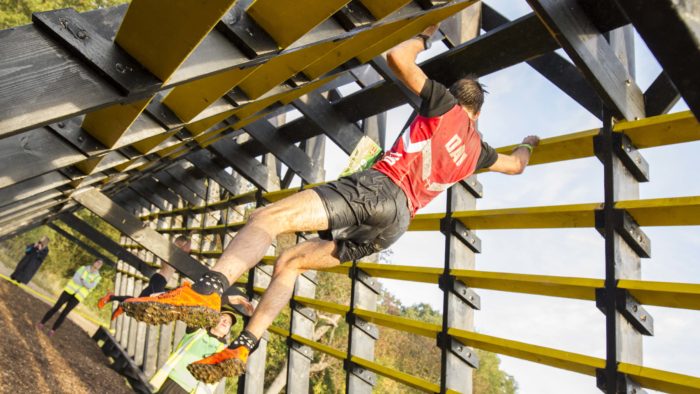 Sandra Sawyer, Partnerships Director for Adventurey, who created the event, said:
"Conquering the technical obstacles at the OCRWC takes more than mental and physical strength. It also requires multifunctional footwear that can easily grip and glide over wet, muddy and slippery surfaces while keeping feet protected and secure.

"It's a true testament to inov-8's revolutionary and superior lightweight, breathable and gripping footwear that we are teaming up with this industry icon again for the 2019 championships. Our athletes deserve the best so that they can conquer the course and compete at a global level."
Founded in 2003 and based in the UK's Lake District fells and mountains, inov-8 has been delivering the best grip in extreme sporting conditions for 15 years, working closely with athletes who push their limits in running, CrossFit and obstacle course racing.
In 2018, the brand became the first in the world to use graphene – the planet's strongest material – in sports footwear, making their rubber outsoles 50% harder wearing, 50% more elastic and 50% stronger.
Could the new MUDCLAW G 260 be the shoe of choice for these championships? Take a first look HERE.