Jo Pavey, has joined forces with Great Run title partner Simplyhealth to encourage families to exercise more together.
As a mum to two kids under the age of 10, the five-time Olympian and World, European and Commonwealth medallist is passionate about the importance of families being active together.
Commenting on the partnership with Simplyhealth, Pavey said: "As a mother of two young children, I know how important it is for parents to get their children moving as much as possible. That's why I'm so excited to be working with Simplyhealth who are encouraging people to be more active through their partnership with the Simplyhealth Great Run Series.
"I'm really passionate about encouraging families to make being active together a shared activity. It's not only a great way to spend time together, it's a great way to lead happier, healthier lives together."
To kick off the partnership, Pavey officially started the Simplyhealth Great Bristol 10k Run and also took part in the Simplyhealth Great Bristol Family Run, along with her husband and coach, Gavin, and their two children, Jacob and Emily.
To help encourage families to exercise more, health plan provider, Simplyhealth, has launched the Simplyhealth Active Plan to enable those with an active lifestyle to reach their personal best.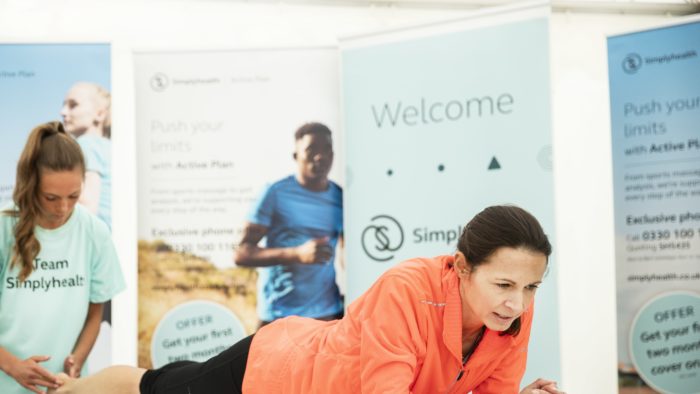 The Active Plan boasts a number of key benefits which includes immediate access to sports massage, gait analysis through a podiatrist and a 'Body MOT' health assessment from a medical professional to give an overview of current health and readiness for running. The whole family can benefit as up to four children under 18 can be added at no extra cost, sharing an annual benefit pot.
Additionally, to highlight the impact that a less-than-perfect running style can have upon the body, the Simplyhealth running gait experience, Rate My Gait, will make its debut at this year's Simplyhealth Great Run Series events.
Inside the Active Dome, runners and spectators can spend 20 seconds on a treadmill during which their movement will be tracked, screened live and recorded to share on social media and view at their leisure.
Simplyhealth's Active Plan can help you reach your peak performance by making it easier to get healthcare. For more information visit www.simplyhealth.co.uk/active
Jo Pavey will also be one of the speakers at RunFestRun.