After a highly successful first edition Always Aim High Events will bring back their festival of running in Llandudno on 27th September 2020. And it will serve as the NWRAC Regional Championship for the Marathon.
Always Aim High Events have said that they are "incredibly proud that the 2020 SportPursuit Conwy Marathon has been selected to feature in the North Wales Regional Athletics Council Road Running Championships". Full details of eligibility can be found here.
Last year's event was a huge success, offering runners stunning scenery and breathtaking views of the North Wales coastline. In 2020, over 1000 runners are expected to take the opportunity to pit themselves against a route that takes them round the awe inspiring Great Orme, Conwy Castle World Heritage Site, out to the beautiful Colwyn Bay Promenade before doubling back along the stunning beach front to finishing in Llandudno. Brand new for 2020, they're adding a 10 mile and 20 mile event that makes the SportPursuit Conwy Marathon perfect for runners' training schedules. Take a look at the full route on their website here.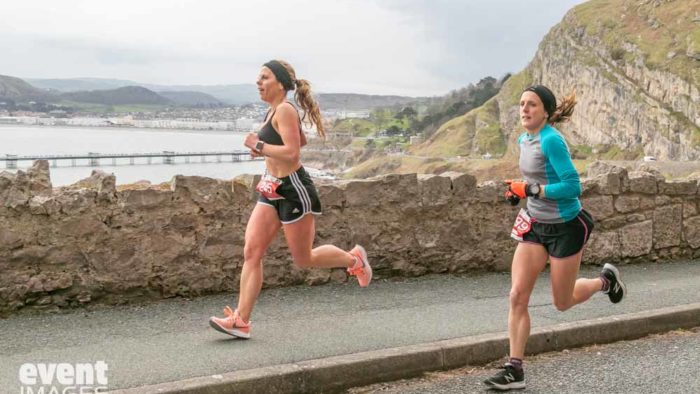 The race village on the iconic Victorian Promenade in Llandudno will host the start and finish line, and they expect to attract over 3000 spectators to cheer the runners out and welcome them back at the end of their adventure.
Race director Tim Lloyd said "We're so happy to bring the SportPursuit Conwy Marathon back to Llandudno after a great first year in 2019. It's been a really popular addition to our calendar and this year we've added the 10 miler and 20 miler distances too. We're really looking forward to staging this year's event, especially as now we've been awarded the NWRAC Regional Championship for the Marathon race. Top level athletes from all over the region will be coming down to take part, we can't wait!"
"We've moved this year's event to later in the calendar to help it fit in better with athletes' schedules. The 10 and 20 milers will be perfect for runners building up or tapering before other late season events"
"The event, supported by Conwy Council, will be Wales newest road marathon and will be marketed to runners from all over the UK and beyond. The race will hope to attract visitors to this beautiful part of Wales from afar, this is crucial in our continued drive in supporting the local economy and local communities."
Entries for the 2020 SportPursuit Conwy Marathon are now open. Head over to http://alwaysaimhighevents.com/conwy-marathon/conwy-marathon-home# to book your
place.
All images by Mel Parry.