There are marathons you enter because the course is beautiful, there are ones you do because there's a great atmosphere, and there are ones you put on the must-do list because they're a destination race. But sometimes there's a race that ticks all these boxes, like the Loch Ness Marathon!
We have been a fan of the Baxters Loch Ness Marathon and Festival of Running since doing it around 10 years ago. Everything about this race makes for a really memorable experience. I remember a beautiful coach ride to the start, then a very special start line (which I won't spoil if you haven't experienced it), then getting goosebumps as I ran along and the Loch first came into view. There's also something to be said for a race which takes you from one end of a lake to another, if you like a run with a purpose.
The 18th annual 2019 Baxters Loch Ness Marathon and Festival of Running will kick off with an expo and festival on Saturday 5th October with the running all taking place on 6th October 2019. This makes it a good option for an autumn race. There are four races taking place:
The Loch Ness Marathon
The Baxters River Ness 10k and Corporate Challenge
The River Ness 5k
The 'Wee Nessie' race for kids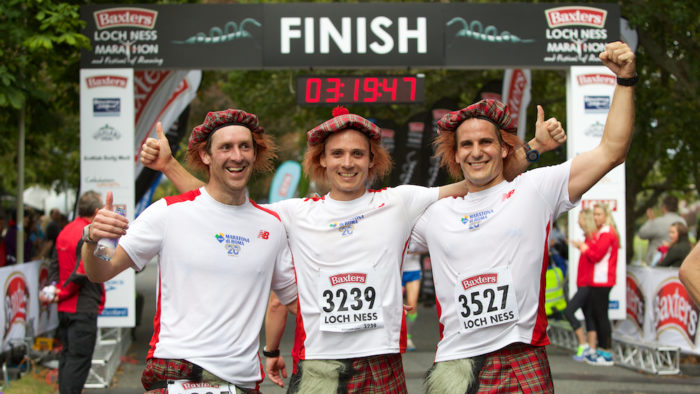 So there's something for all the family, if you're bringing them to the race with you. Likewise, there's loads to do in the local area, making this a great destination race. Make a holiday of it and explore (possibly quite slowly after the race) this area of natural beauty. The Inverness area is steeped in history and is home to castles, misty mountains and, of course, the Loch Ness Monster. Activities in the Inverness area range from challenging hill walks to kayaking, dolphin spotting boat trips to distillery visits.
How to enter
Entry for all races in the 2019 Baxters Loch Ness Marathon and Festival of Running, which takes place on Sunday 6th October is now open. Sign up now at www.lochnessmarathon.com