The North West's biggest half marathon, the Wiggle Manchester Half, is returning on Sunday 13th October, with 15,000 runners set to complete the 13.1 miles around Greater Manchester.
Starting and finishing at Lancashire Cricket Club, this year's route features a new section through Chorlton Village after passing through Stretford, Sale and Old Trafford on the way back to the finish line. It's a fast, flat and PB-worthy course, with a fantastic atmosphere.
The half is one of the biggest charity fundraising activities on the Manchester calendar, with runners from beginner through to elite level raising precious funds for the Alzheimer's Society, Cancer Research UK, The Christie, the Royal Manchester Children's Hospital and other associated charities.
One charity which has entered a team  in the race is the Running Charity. They have a branch in Manchester so it's a perfect opportunity for them to get involved in a local event. We spoke to George Bate, who works for the Running Charity, about their work and why they're taking part in the Wiggle Manchester Half.
Can you tell us a little bit about who the Running Charity are and what you do?
We are a small charity that has its roots in London 2012, with a Manchester branch opening in 2016. We use the power of running to help young homeless people achieve goals and transform their lives.
Why is running so effective in helping the young people you work with?
Running has a unique ability to build self esteem, resilience, and a goal setting mentality than can help the young people we work with build sustainable futures. When they join our programme, they become part of something bigger, a running community.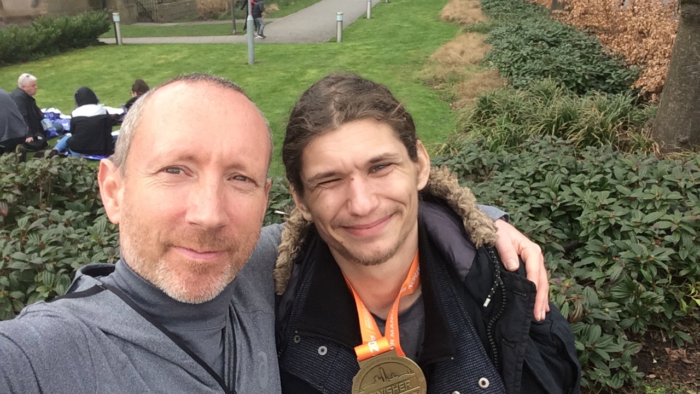 Can you give us a good example of somebody who has benefitted from the Running Charity?
Many of our runners have worked hard enough to complete full marathons. One of them, Alex, became homeless aged 18 after suffering with a range of mental health problems since school days. Eventually finding a place in a hostel, he started running with us at the beginning of 2017. In his own words, running gave him freedom from his mental health issues and his confidence soared. Alex now lives in his own flat, has a part time job and has completed 2 marathons and numerous other events.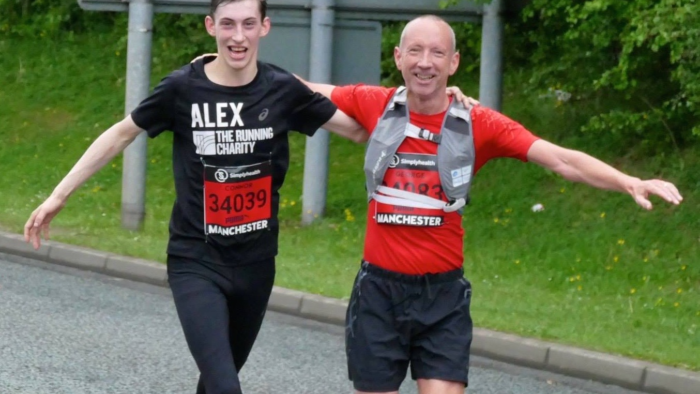 How many of your runners will be taking part in the Manchester Half and what do you think they will get out of it?
We have an amazing group of 12 young people running this year, along with 6 of our dedicated volunteers. Taking part in an event like the Wiggle Manchester Half Marathon has a huge impact on our runners. After all the training, to run around the streets of Manchester being cheered by the crowds and as part of a welcoming community of runners is a priceless experience. To receive a medal is the icing on the cake.
How can people support the work of the Running Charity?
There are lots of ways people can support us and we are always looking for volunteers in London and Manchester, plus our newer locations such as Brighton, Nottingham, Leeds and Newcastle.
If you are interested in volunteering or would like to raise money by running in an event for us, get in touch: info@therunningcharity.org Alternatively, donations can be made at https://uk.virginmoneygiving.com/donation-web/charity?charityId=1009864