Last weekend saw the first RunFestRun, a new running festival which was the brainchild of Virgin DJ Chris Evans and Vassos Alexander. Evans has already said that he has plan plans in store for the event in the future.
The three-day running and music festival took place over the weekend (31 May – 2 June) at Bowood House and Gardens in Wiltshire. It saw thousands of families from all over the country take part in a range of running events from a half marathon, a 10k through to a bug-themed fancy dress immersive 5k fun run.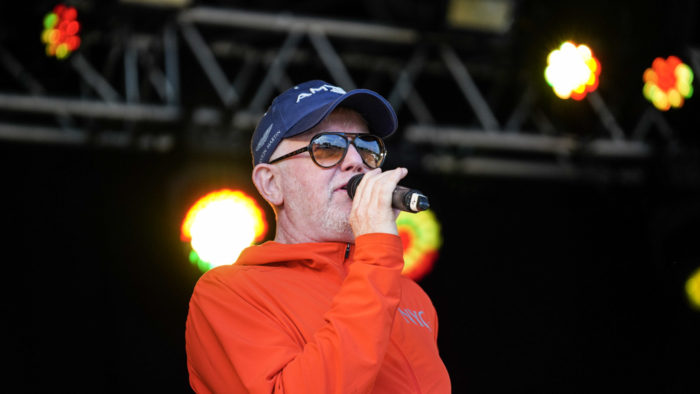 Chris Evans was delighted with how RunFestRun went and is already planning big things for the festival's future. He said on his Virgin Radio Breakfast Show:
"We have returned leaner, meaner, fitter, lighter and shinier which is a festival first. That's not what happens when you come back from a festival, which means that RunFestRun is already the greatest festival on our planet!"
Evans, who moved to Virgin Radio in January, is a keen runner and happily took to the running trail through the beautiful Bowood estate with his fellow festival revelers. He continued: "It was a celebration of everything that is good about being a human being.
"A hit straight out of the blocks. Friday afternoon we thought 'oh my goodness me, this is beyond our wildest dreams' and it just got better and better and better. I ran 42km and I'm not aching at all this morning – RunFestRun has magic in it."
The event kicked off with 'Feel Good Friday' which saw Evans and Alexander introducing everyone to the four team captains Paula Radcliffe, Natasha Evans, Colin Jackson and Steve Cram. They warmed up with a light run, before rockers Razorlight and Reef took to the stage to entertain a crowd of over 6,000 festivalgoers.
After an action-packed Saturday full of running, inspiring talks, fun and energetic fitness classes, music fans were treated to a show-stopping Faithless DJ set, toe-tapping indie from The Coral and Ten Tonnes, followed by high energy headliner Olly Murs, who really brought the feel good to Bowood.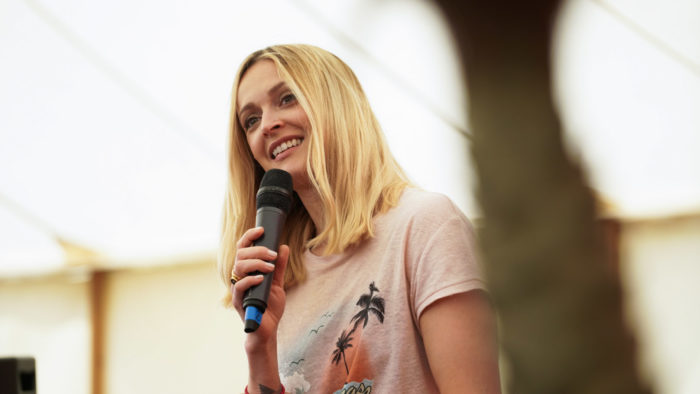 Presenter, DJ and author Fearne Cotton, Britain's most successful athlete ever Christine Ohuruogu, 401 Challenge marathon runner Ben Smith, and BBC presenter and keen runner, Sophie Raworth were just some of the successful, inspirational and famous faces giving talks and in attendance.
Team Butterfly Captain, Paula Radcliffe said, "What a resounding success. It was an amazing family festival of fun that has us all still smiling. There was truly something for everyone and the whole weekend proved what a wonderful and special group the running community is".
Team Bee Captain, Steve Cram said, "Well Done Run Fest Run! What an incredible weekend we all enjoyed being part of. All ages, abilities and distances covered in a riot of colour and energy with an infectious atmosphere from dawn until dusk! We ran for miles and danced with smiles. Can't wait to do it all again next time!"
Team Ladybird Captain, Natasha Evans, said, "What an absolutely magical weekend. It's not often you leave a festival feeling stronger, fitter, happier and healthier! Thank you RunFestRun! The collective energy and passion from every single person will keep me going until the next time".
Team Captain Dragonfly, Colin Jackson said, "What an inspirational weekend, a huge pleasure being part of the inaugural RunFestRun event. It was a pure joy to see so many happy faces and so many children enjoying running. The icing on the cake of course, was my team being crowned the champions, which was never really in doubt was it, bring on the event in 2020".
For more information on the event, visit www.runfestrun.co.uk
All images copyright RunFestRun