We love a good running challenge at Run247 and there are a couple of great ones around at the moment. Firstly, Stuart Amory is attempting to run 50k a day for 17 days to tackle the stigma against mental health and encourage more men to talk about their wellbeing, raising funds for Mind. And secondly, Ben Dave is running 'a lap of Yorkshire' to raise funds for CALM. You can track them online and you can go and run with both of them. Here's all the info on both runs.
Stuart Amory and the Run of Gratitude
Saucony UK ambassador and PT, Stuart Amory, is running from London to Scotland where he will be greeted by his girlfriend as part of #TheRunOfGratitude project supported by Up and Running.
Stuart has openly talked about mental health in the past and taken on a whole host of challenges including an Ironman Triathlon and 138 miles in 5 days to retrace the steps of his childhood.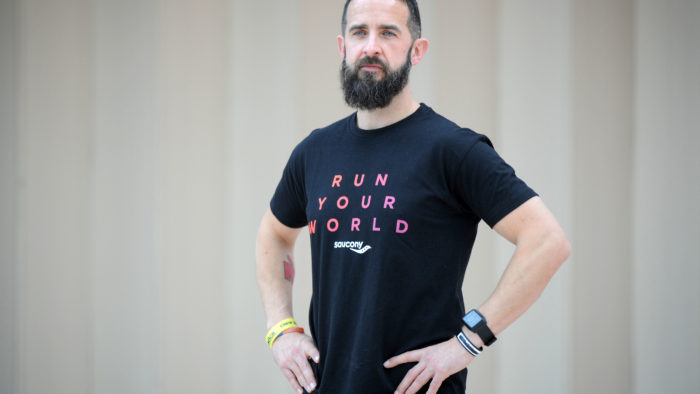 After experiencing mental health issues of his own and working with clients who are fighting their own personal battles, he wants to help raise awareness of the 'silent killer'.
The dad of two is running to show gratitude for the things he has in life that we too often take for granted; his physical health, support of friends and family and a successful career.
Through raising money for Mind Charity he hopes to try and lift the stigma about mental health, spread awareness of the illness and encourage more men to open up.
If you would like to track Stuart and join him for a mile or two, or even just turn up at the Up & Running shops as he finishes each day then you can track him at http://srg.upandrunning.co.uk/the-run-of-gratitude
Donate here to help Stuart achieve his goal.
Ben Dave Running Yorkshire
Ben Dave is taking on a 470 mile lap of Yorkshire with 41,000 feet of elevation. Having found running relatively recently ( a couple of years ago), and shed 5 stone and given up smoking in the process, Ben was looking for a big challenge! And this is certainly that!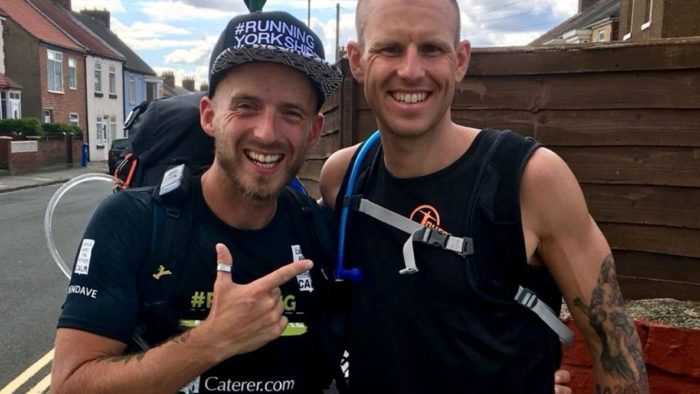 As well as the obvious rigours of running long distances every day, Yorkshire has the obvious challenges of some very big hills and some very rough ground. And to stick to the border of Yorkshire involves some creative route planning, some of which is trackless and hard to navigate.
Ben is taking on this challenge because he wants to raise funds for CALM (Campaign Against Living Miserably). He's open about having had his own mental health issues and wants to try to help others in a similar position.
You can read more about Ben, track him, donate to the charity and go and run with him, all on his website here.
Ben is tweeting about his journey and fundraising progress @iambendave