The City of Manchester 10K has been renamed the We Love Our NHS Manchester 10K. The change of name is to honour the Manchester NHS workers, who have worked so hard during the Covid-19 pandemic.
The event that would have taken place on Sunday 5 July 2020 has been re-scheduled for Sunday 22 November 2020, at Heaton Park, Manchester.
Profits from the event will be donated to the Manchester Foundation Trust Charity. The charity fundraises and supports hospitals in the Manchester University NHS Foundation Trust, which manages hospitals across Greater Manchester and Trafford. These include:
Royal Manchester Children's Hospital
Saint Mary's Hospital
Manchester Royal Infirmary
It is the largest NHS Trust in the country with more than 25,000 staff providing care to more than 2.5 million patients per year. For more information click here.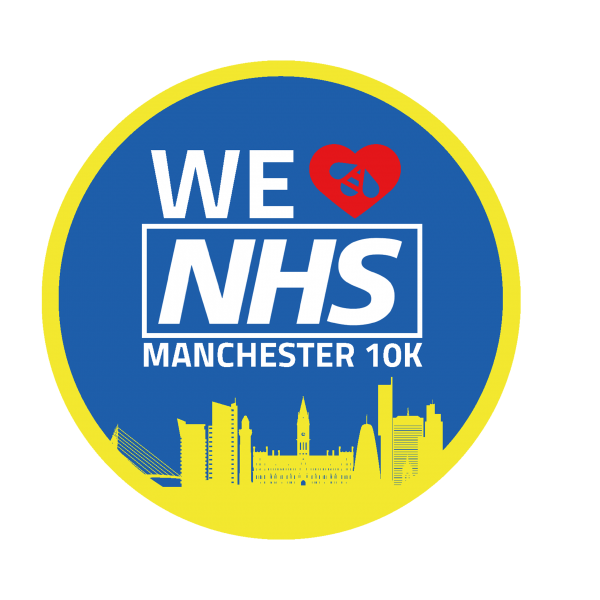 The Running Bee Foundation
The Running Bee Foundation was founded by Sports Tours International. The Foundation provides grants from the profits raised from its races in the Manchester area to give to community initiatives in those areas and help to promote and create health and wellbeing initiatives, as well as support the fight to reduce childhood obesity.
Chris Bird the Founder and trustee of The Running Bee Foundation, said: ''We have all been hugely effected by the coronavirus outbreak and our NHS frontline workers have been working tirelessly to save lives in their communities during the most uncertain of times. The Running Bee Foundation wants to show its appreciation for everything they have done and encourage people to run and raise money for the vital services the NHS provide. We will be supporting a Manchester based NHS charity and putting all the profits back into the area the race is hosted''.
Viv Williamson, Senior Events Manager at Manchester Foundation Trust Charity, said: "We're incredibly honoured that The Running Bee Foundation has chosen to support us in this way and we're looking forward to the event.
"We would love it if those taking part would like to fundraise for the Charity and support Manchester and Trafford hospitals.
"Everyone who wants to fundraise for us can support either Manchester Foundation Trust Charity as a whole or, if they have a particular hospital or ward they'd like to benefit from their fundraising, we can arrange that too."
Early bird entry is available for a limited time only. You can purchase your entry at their website here.
MyFirst™
Looking to kick start your running goals? The Running Bee Foundation this year launched the MyFirst™ initiative, to encourage individuals and communities to complete their very first mile, whether they run, walk or jog. This could be the first step towards having an active, healthy and happy lifestyle. On completing the mile, runners will receive a commemorative MyFirst™ Mile medal and certificate of achievement. For more information, and to sign up for MyFirst™ Mile at the We Love Our NHS Manchester 10K visit the booking page link above.