Tom Evans is back at the Scafell Sky Race this weekend as part of his build-up to a challenge for this year's UTMB.  
Sky races are not a common feature of Evans' race programme but the Scafell Sky Race fitted perfectly with his training schedule..
"My main focus for the year is UTMB and I want to really focus on it," said Evans. "I am a huge believer of using races to gain fitness and experience," he told RUN247.
"My training program for the weekend is five hours of race effort on Saturday so what a great opportunity to be able to do it in a race, especially one so epic and iconic as Scafell Sky Race.
"It will be a great opportunity to work hard on technical terrain and near home. I love racing in the UK so this opportunity was too good not to take."
Record attempt not ruled out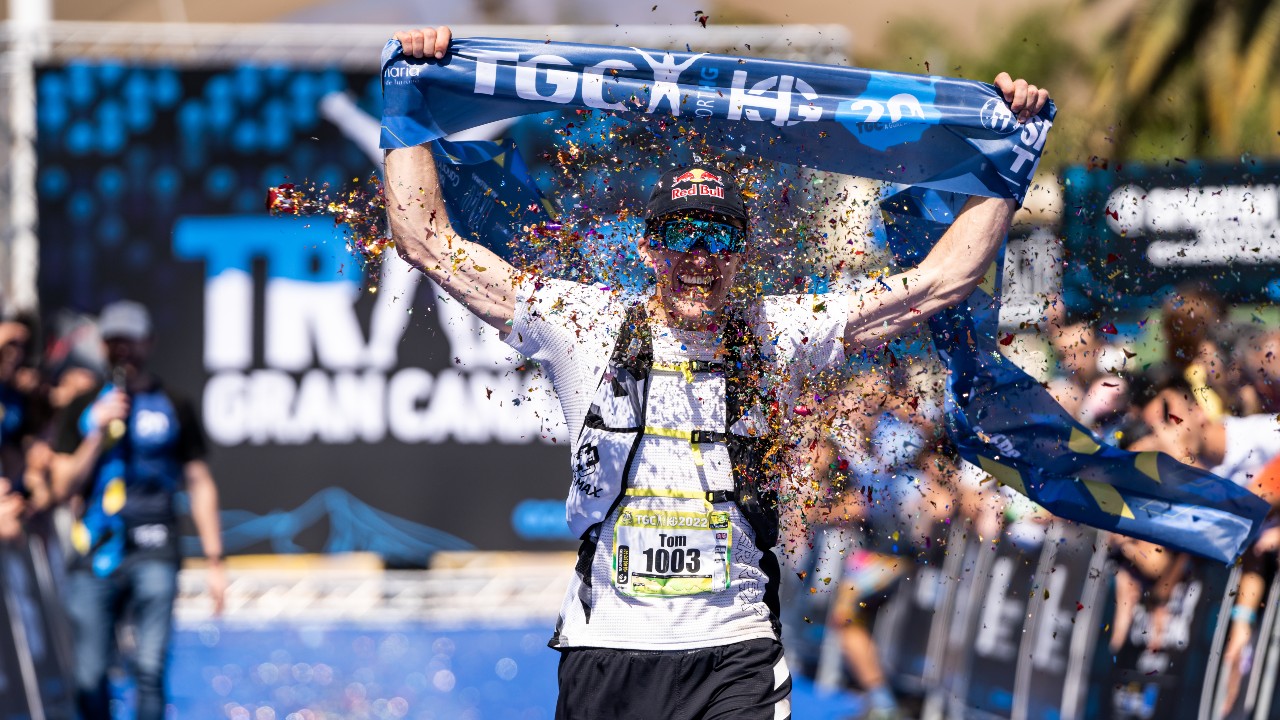 This will be the second time Evans has taken on the Scafell Sky Race. He finished second in 2018, 13 minutes behind Jonathan Albon who won in record time. And there has been talk of Evans looking to set a new course record this year. Although he has not ruled that out, he says it is not his main focus.
"I'm just going to be running on feel, testing some new kit and pushing hard," said Evans.
"I will just focus on the process and see what happens – I'm fully prepared to be in the hurt locker for a while! I'm more excited about getting on the trails and having a super fun day
Skyrunning challenge
Although Evans is best known for his performances in some of the world's toughest ultra-races, he relishes the challenge that skyrunning provides.
"I think skyrunning is one of the most challenging disciplines you can do," he said.
"It's super tough and must be respected. Even the best runners are out of their comfort zone. A combination of super technical trails and fast descents makes really fun racing!
"I like the technical elements where I can really push myself outside of my comfort zone. Combine with some fast running and it's going to make it a great day."
The Scafell Sky Race is a 40km race with 2,800 metres of ascent across some of the most challenging terrain in the Central Lake District of England.
Evans' decision to take part has added to what was already a competitive field featuring last year's winner Spencer Shaw, Arc Of Attrition winner Mark Darbyshire and Georgia Tindley, who was first female in both the Glen Coe Skyline and the Snowdon Skyline last year.
You can read the full race preview here.
Dot watchers can follow the action live here.