Saturday's Scafell Sky Race is building up to be to be a thrilling event and has been boosted further with the news of a late entry by Tom Evans who is understood to be looking to set a new course record.
Evans is a world class ultra-runner with a string of impressive results in some of the world's toughest races behind him so it's great to see him taking on this challenge again.
He was second behind Jonathan Albon in 2018, just 13 minutes behind Albon's course record time of 4:26:50.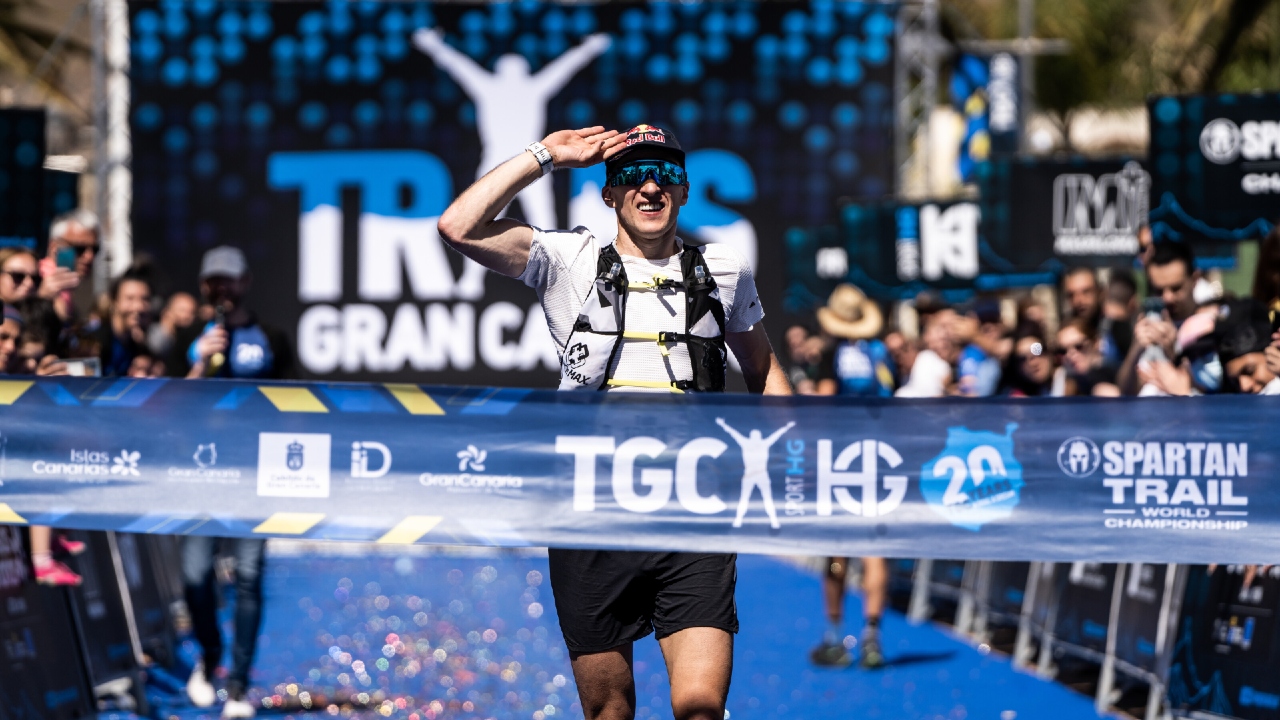 A race for strong runners
This is much more of a runners race than, perhaps, last month's Snowdon Skyrace or next month's Pinnacle Ridge Extreme. There is lots of fast technical running as well as runnable climbs. The stronger runners who have the ability to move quickly over rough ground will do really well.
I ran the Scafell Sky Race in 2019, finishing second behind Damian Gielty on what was a slightly shorter course.
I really enjoyed the race and particularly the single track around Great Gable which is quite rough and technical. You've obviously got, Scarfell up and down, and then on to the Great Slab Gully which you run down and is quite exciting. If it's wet the race is likely to avoid it as it is so steep that you wouldn't want to be on it when it's slippy.
I'm looking forward to taking it on again this year.
Competitive field
Looking at the entries there are some really strong runners in both the men's and women's races and it should make for a competitive day.
Spencer Shaw returns to defend his 2021 Scafell Sky Race title and he will no doubt be challenged by Andy Bryce and Oliver Mitchell who were second and third respectively in the Snowdon SkyRace.
Mark Darbyshire is a really interesting entrant. He has been putting in some amazing performances over longer distances, including a first place in last year's Lakeland 100 and winning this year's Arc of Attrition. He's known for his pace and it will be really fascinating to see how that translates into a race like this one.
Georgia Tindley stand-out athlete
In the women's race, Georgia Tindley is a really stand-out athlete. At her best she is capable of beating anybody and she has vast experience in sky race running. She was first female in both the Glen Coe Skyline and the Snowdon Skyline last year.
She will face some strong competition from Bethan Nadin who was third female finisher at last year's race, and Alicia Schwarzenbach who was third in this year's Snowdon SkyRace.
There's plenty of other talent in the race and no doubt some who will make their name this year.  
You can follow the race live here