If you're familiar with the Barkley Marathons, then you're most likely familiar with John Kelly, the 38-year-old American tech co-founder and ultra runner from Morgan County, Tennessee who just so happens to be the last person to ever complete the Barkley back in 2017.
In 2017, Kelly's Barkley finish, captured in the documentary "Where Dreams Go To Die", catapulted him into the public eye, as he achieved a feat that transcended the sport of ultra running and reached an audience of almost three million people on YouTube.
In the build up to this year's Barkley, we spoke to Kelly, who shared with us what it takes to complete the crazy challenge that is finishing the Barkley Marathons.
"You can get any weather at any point"
Whilst Kelly grew up just down the road from the race, which is in Frozen Head State Park in Tennessee, he believes one of the key things to prepare for at the Barkley is the weather.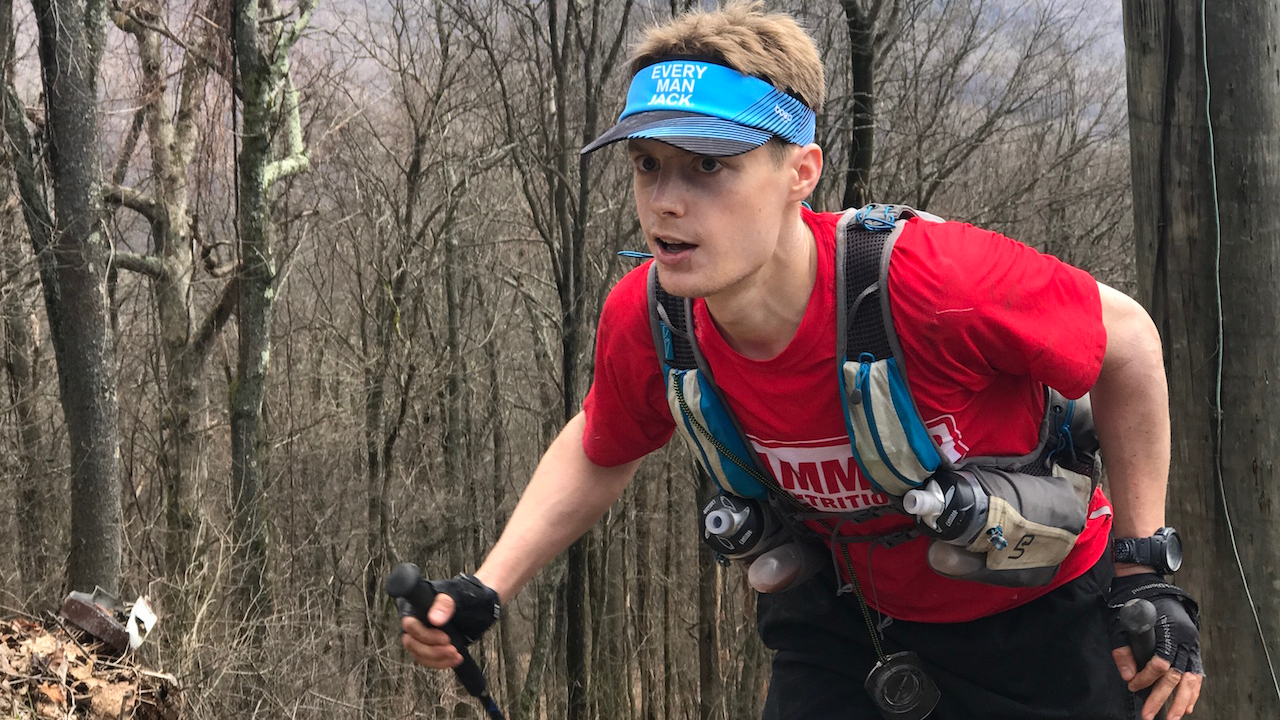 "In Tennessee, at that time of year, you can have a 30 degree celsius swing in just 12 hours. I remember one year at one of the water drops, the gallon jugs were frozen completely solid in the cold. Then 12 hours later, on the next lap, at that exact water drop, I was scorching hot, just baking in the afternoon sun."
Kelly believes that to combat the changes from one extreme to another, having an up to date weather forecast between each loop is vital, as is having someone at camp who can help you prepare everything you'll need in your pack for the next 12 hours.
Even with the most suitable gear and an idea of the forecast, however, Kelly adds that the stress of constant running for hours on end makes the task of keeping warm or staying hydrated that much more complicated.
"You've got to remember that it's not just the weather that's changing, it's your body. You really lose the ability to self regulate your body temperature once you get that fatigued. And so late in the race, you're not only moving slower, but again, your body is less capable of managing its own temperature."
Vert prep is crucial for the Barkley Marathons
As if planning the logistics of a Barkley attempt isn't hard enough, there's then the training for an event which provides no pre-race course map, route details or determined distances to consider.
And whilst Tennessee may not be known for its mountains, Kelly was keen to emphasise that without training properly for the constant ascending and descending, you stand no chance of getting round.
"You get people who have gone and done these huge races in Colorado and these other places with enormous mountains, and they kind of come in with this mindset of oh it's just Tennessee, how hard can it be? But a lot of people really underestimate the terrain here."
To prepare for the enormous amount of elevation gain that race director Gary "Lazarus Lake" Cantrell packs into every loop, Kelly would prepare for the Barkley with plenty of hill repeats up tough gradients.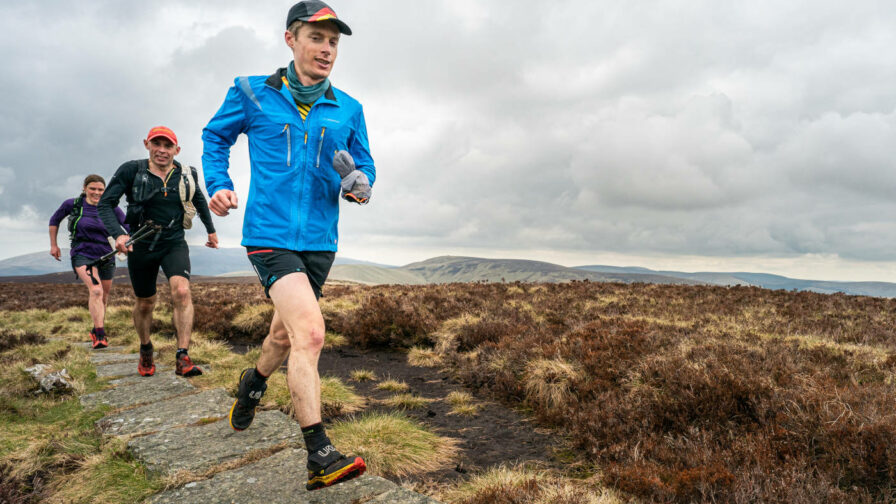 "The first year I got in, I didn't know what I was doing. I went out on Google Maps and looked at the grade of every single little hill in my neighbourhood, because I didn't live in a mountainous area, and would do repeats on these little hills."
"I had one hill that was 95ft high and 0.05 miles long, so ten repeats would get me half a mile and 950ft of climbing. That's what a lot of people do on Barkley training. They become incredibly obsessed with the vert, and climbing and elevation in training."
As well as the climbing, Kelly adds that "you have to also have a top end to be successful at the Barkley" because "you have to have a top end so you don't hit it when you're on these climbs."
"Nobody can race at their top end for 60 hours. It's just not possible. So I maintain my fitness as best I can year around. I never think of it as if I'm training for something, just that I'm trying to progress my fitness as best as possible."
"It's got to come from inside"
Perhaps the most important message that Kelly shared was the importance of a strong mind when tackling something as intimidating as the Barkley, underlining that nobody gets around without a good mentality.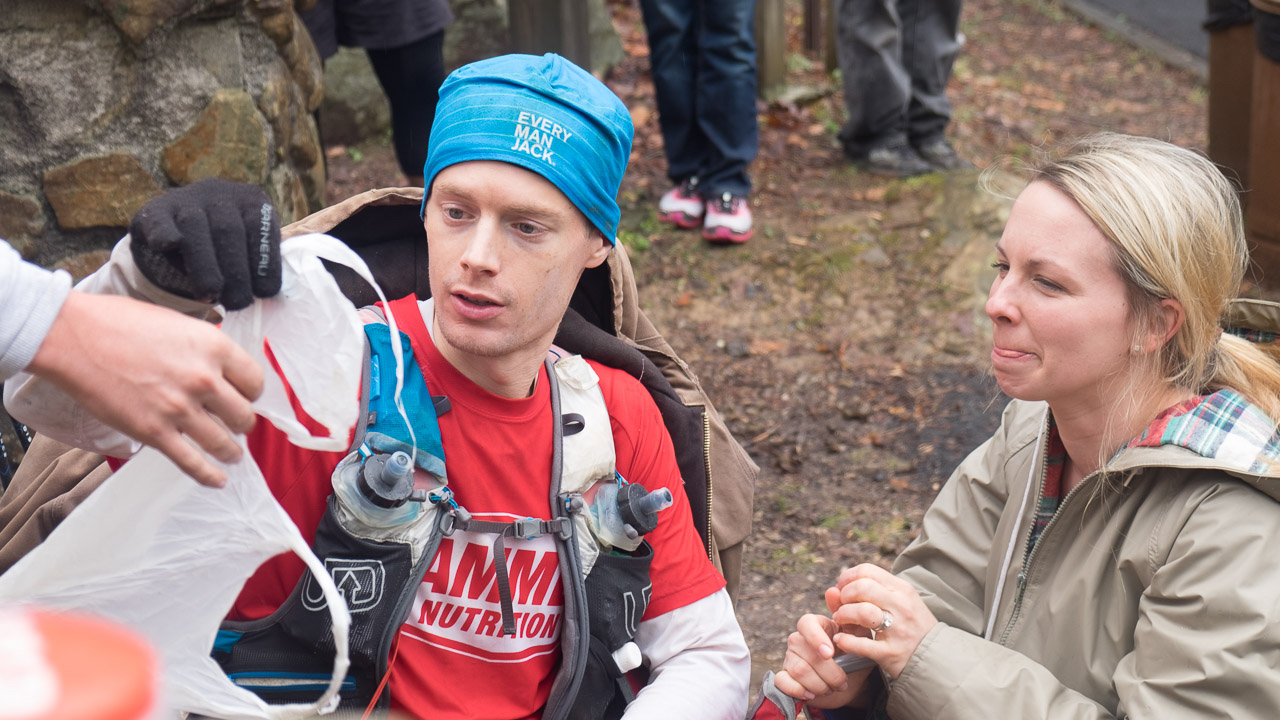 "You've simply got to have the motivation and it's got to come from inside. I don't care who you are, at some point every part of your mind and body is going to be screaming at you to just quit, to just drop it. And you've got to have the motivation and the fire to move past that.
"That has to be a personal passion. That's not something that's going to come from tweets or instagram likes, it's got to be the drive that comes from having the motivation and desire to get round."
Kelly himself, in his return to the Barkley after completing the race in 2017, experienced first hand just how impossible it is to get fired up for the challenge without the intrinsic drive and motivation to get after it.
"After I finished in 2017, I crewed in 2018 and then I went back and ran it again in 2019. I was cursed with the knowledge of knowing what it would take. In 2019, I was in the lead and had finished the first two loops and was doing pretty well."
"However, once I finished the second loop and got into camp, I just didn't have it and didn't want it. I knew that I was sitting there thinking about what loops four and five would bring, what I knew they would take, and so I wasn't in a good spot there and just didn't have the motivation or desire to go on."
"You only have a small reservoir of extra time"
When it comes to race-day logistics, managing the fleeting moments you have in between loops whilst back in camp is according to Kelly one of the biggest pressures that comes with racing the Barkley Marathons.
"You start the race kind of knowing I have this little reservoir of extra time. I can use that for sleeping or for navigational errors or for getting a hot shower between loops when the conditions are freezing, or you can use little chunks for different things, but it's always on your mind."
"Every single loop, you're just thinking, now my buffer is down to this much and then it's down to this, it's something you're always keeping track of, even on the very first loops."
Kelly also adds that the time limits, which dictate runners only have 12 hours per lap to complete the race, are a constant source of stress which can sometimes impede on a competitor's race plan.
"The constant cut offs is something that makes it a different feeling from any other race, as it's something that is constantly on your mind and a factor that definitely affects you mentally and really affects your strategy as well."
Get used to running alone
Whilst the Barkley often sees packs form, especially at the front of the race, Kelly believes that the experience of running alone at a previous edition of the race gave him an advantage when he went on to finish the Barkley in 2017.
"In 2016, I had a run in with a briar that separated me from the lead pack on just the second descent on the way to the second book on the very first lap."
"This left me completely by myself for four loops, which whilst it might have contributed to me not finishing that year, I guarantee it largely contributed to me finishing the following year, after having that experience."
Kelly emphasised that having this experience to draw on, and the knowledge that you can get by without having to rely on other competitors, is especially valuable.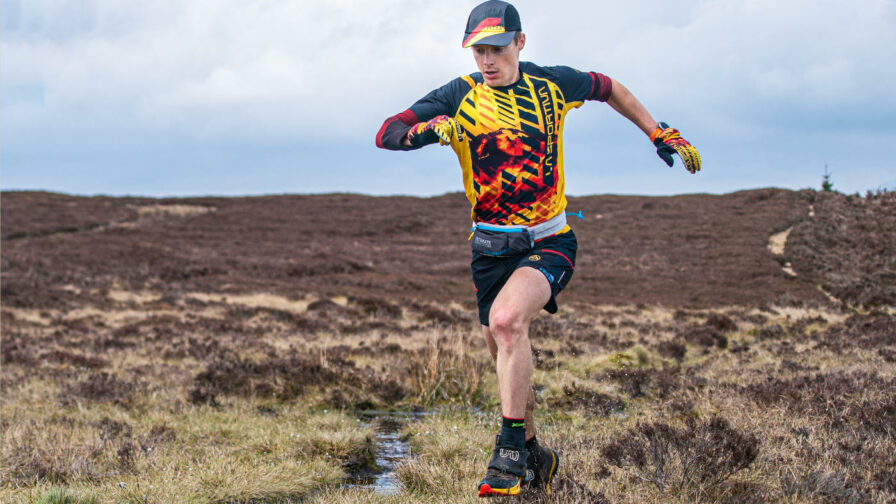 "There are a few of the finishers that finished the first time around, but they've mostly all had the benefit of running with a previous finisher or veteran for most of the race. Being out there on your own, and experiencing that, is the most valuable thing going forward for future years."
The 2023 Barkley Marathons
Whilst it is yet to be seen who will compete at the 2023 edition of the Barkley Marathons, or when it will even be held, the only concrete fact is that nobody has finished the Barkley Marathons since John Kelly in 2017. After such a long wait, will 2023 finally be the year?