There are many races out there and most have something runners will love, whether it's the route, the fact it's a small race or the post-race refreshments on offer. However, once in a while we hear about a race and it's clear that the race director has taken all of the elements they like in a race and painstakingly designed the event that they would love to do. One such race is THE LAP.
If you haven't heard of THE LAP, that's probably because it's new for 2019. But it looks like it's going to tick a lot of boxes for a lot of runners (me included).
First things first, it's called THE LAP because it's a lap of Windermere, England's largest lake. It already sounds scenic and very pleasing for those who enjoy a race route with a purpose. And the race route has been very carefully thought out. The race director first got the idea for it after looking at all the notes and markings on his maps and dreaming up a way of connecting lots of his favourite runs and walks. Hence it's been designed to show off the nicest routes, to be interesting and most of all to flow. It's mostly trail/fell with a tiny bit of necessary road.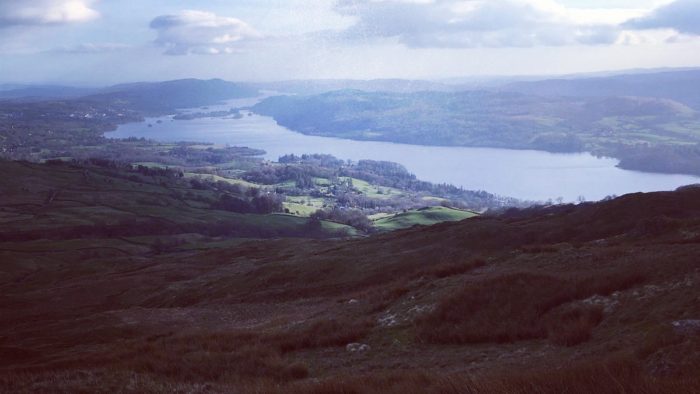 The length of the race is 45 miles. 'Why not round it up to 50?' you ask? I asked this too. Well, the response was that if the route is designed for flow and beauty, why artificially extend it to round it up to an arbitrary number? I really like this attitude because I've done many races which seem to incorporate a stretch of road or my personal least favourite – a lap of the field at the finish – to round it up. The race route is what it is, therefore the length is 45 miles!
There will also be a maximum of 300 runners, which may be music to many runners' ears. No queues to go uphill or over stiles and room to enjoy the trails.
While packing in a not inconsiderable 2,500m of ascent, the route also stays reasonably low so most of it is quite runnable. This may come as good news for those wanting to try a first trail ultra without necessarily wanting to tackle high fells, or those wanting a fast run out. The route will be clockwise in 2019, but in 2020 they will run the race anti-clockwise so if you want to do it again it'll still feel different. I really like this idea. They're also freezing the price if you enter in 2019, then again in 2020.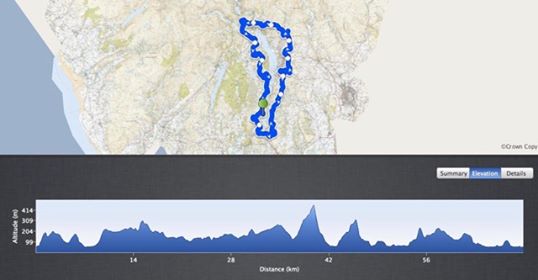 Other things which make this race particularly suitable for those newer to ultras are: the fact that it's way-marked; the generous cut-offs (you'll have 24 hours to finish); plus the aid stations which include hot food at the halfway point. Runners will also be allowed a drop bag so that they can replenish food and drinks. It sounds like a great stepping stone for doing longer races which might involve bigger days out in the fells and more self-sufficiency.
To top it all off you get a hot drink and meal at the end of the race, which is included in the race fee. Much nicer than post-ultra service station sandwiches.
Race HQ will be the newly refurbished Lakeside YMCA, which will also have beds available. You can also camp on the grounds for £10 for the Friday and Saturday night. The entry price is £65.
Find out more and enter at www.thelap.co.uk
Read our article about other beginner-friendly ultras HERE.