Jim Walsmley has started his preparation for the Ultra-Trail du Mont-Blanc with victory at the UTMB World Series race Istria 100.
Kimino Miyazaki claimed victory in the women's edition of the 168km 100M category race, as both confirmed their qualification for the showpiece event in Chamonix later this year.
Walmsley win a formality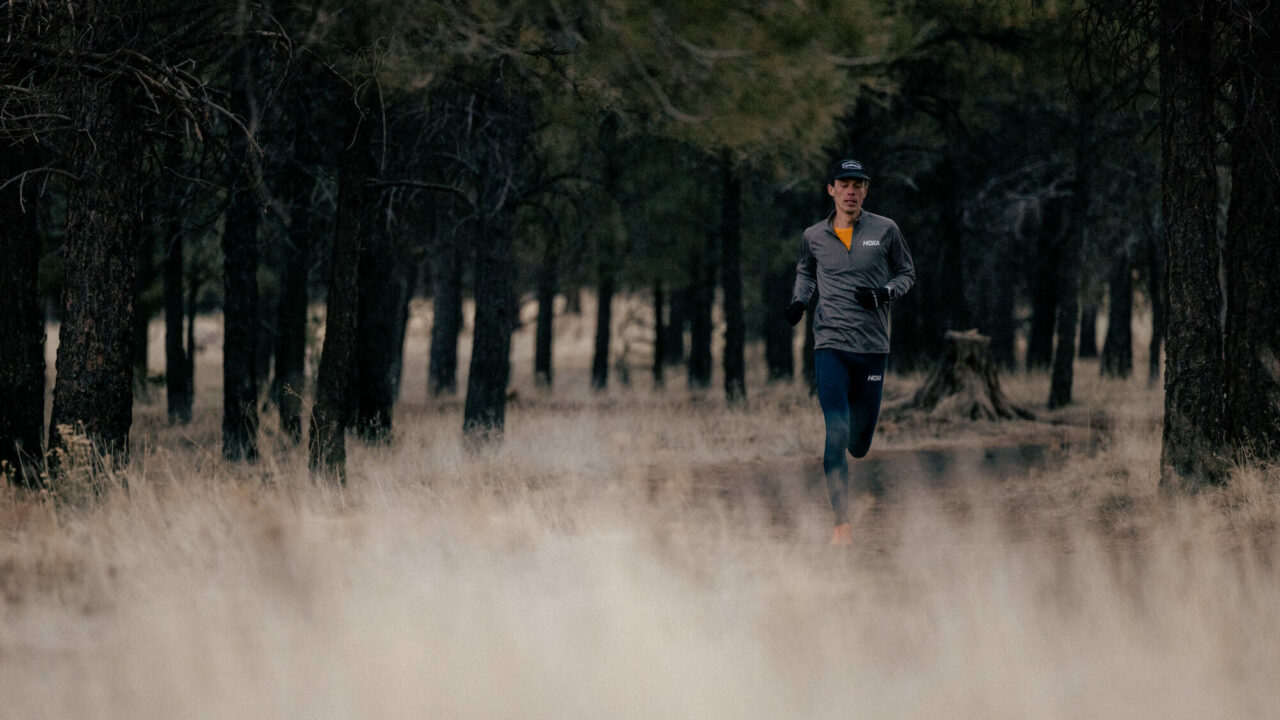 American Walmsley finished an hour ahead of his nearest rival in the long distance 'Red' race, finishing the Croatian race in a time of 17:40:34. 
French runner Arthur Joyeux Bouillon was runner-up, finishing in 18:46:54, while the Croatian Pavle Kruljac claimed a podium finish on home soil with a 19:17:49 run to take third.
Speaking earlier this year, Walmsley – twice a top-five finisher at the UTMB – was open about the fact he saw the Istria 100 as a chance to secure early qualification for the UTMB, as well as vital practice for the biggest race in ultrarunning. 
He had also spoken of his concern if he had failed to qualify through the race and what it might mean for his schedule, but with that no longer a concern he can focus on the World Mountain and Trail Running Championships, the next step on his quest to win the UTMB.
Masterful Miyazaki
Even more dominant than Walmsley, Japanese runner Kimino Miyazaki strolled to victory in the women's field at Istria 100 in a time of 23:11:21.
She finished more than two-hours ahead of second place Mariya Nikolova who finished in 25:28:20, while Stefania Buzincu was a further hour behind (26:26:29) in third. As with the men's race,
Miyazaki came 24th in the women's field of last year's UTMB, and her victory in Croatia follows a runner-up finish at the TUMMiler at the Tarawera Ultramarathon by UTMB in February.
More qualify for CCC and OCC
In the 100km 'Blue' race at Istria 100, Théo Le Boudec won the men's race in a time of 9:55:43 while Sarah Vieuille claimed the women's title in a time of 11:13:03.
Both finished only minutes ahead of their respective runner-ups; Helio Fumo finished less than three minutes after the Frenchmen while Pole Paulina Tracz arrived just two-minutes behind Le Boudec. Martin Halász and Ida-Sophie Hegemann took the final automatic qualification sports for the UTMB CCC.
In the 50km category 'Green' race, Stian Angermund and Andrzej Witek finished in an extraordinary tie to finish joint-first in a time of 5:19:31, with British runner Andrew Davies also qualifying for the UTMB OCC.
Blandine L'Hirondel took the women's crown with 5:56:21 on the clock, Anna-Stiina Erkkilä and Fabiola Conti second a third respectively.
Istria 100 by UTMB results
Men's Istria 100 by UTMB 'Red' race results
| | | | | |
| --- | --- | --- | --- | --- |
| Position | First | Last | Nationality | Time |
| 1 | Jim | Walmsley | USA | 17:40:34 |
| 2 | Arthur | Joyeux Bouillon | FRA | 18:46:54 |
| 3 | Pavle | Kruljac | CRO | 19:17:49 |
Women's Istria 100 by UTMB 'Red' race results
| | | | | |
| --- | --- | --- | --- | --- |
| Position | First | Last | Nationality | Time |
| 1 | Kimino | Miyazaki | JPN | 23:11:21 |
| 2 | Mariya | Nikolova | BUL | 25:28:20 |
| 3 | Stefania | Buzincu | ROM | 26:26:29 |