American ultra running star Jim Walmsley, who finished fourth at the 2022 UTMB, has announced his racing plans in the build up to the 2023 UTMB in Chamonix this summer.
The Wahoo and Hoka-sponsored athlete shared his plans in a recent in-depth interview with RUN247, with Jim's thoughts on his first winter in the Alps and his chances at the 2023 UTMB to follow early next week.
"I still have to qualify for UTMB"
For Walmsley, the main focus of the year will once again be the UTMB. The 33-year-old, twice a top-five performer there, is still required to qualify again for this year's edition of the race, despite his past performances.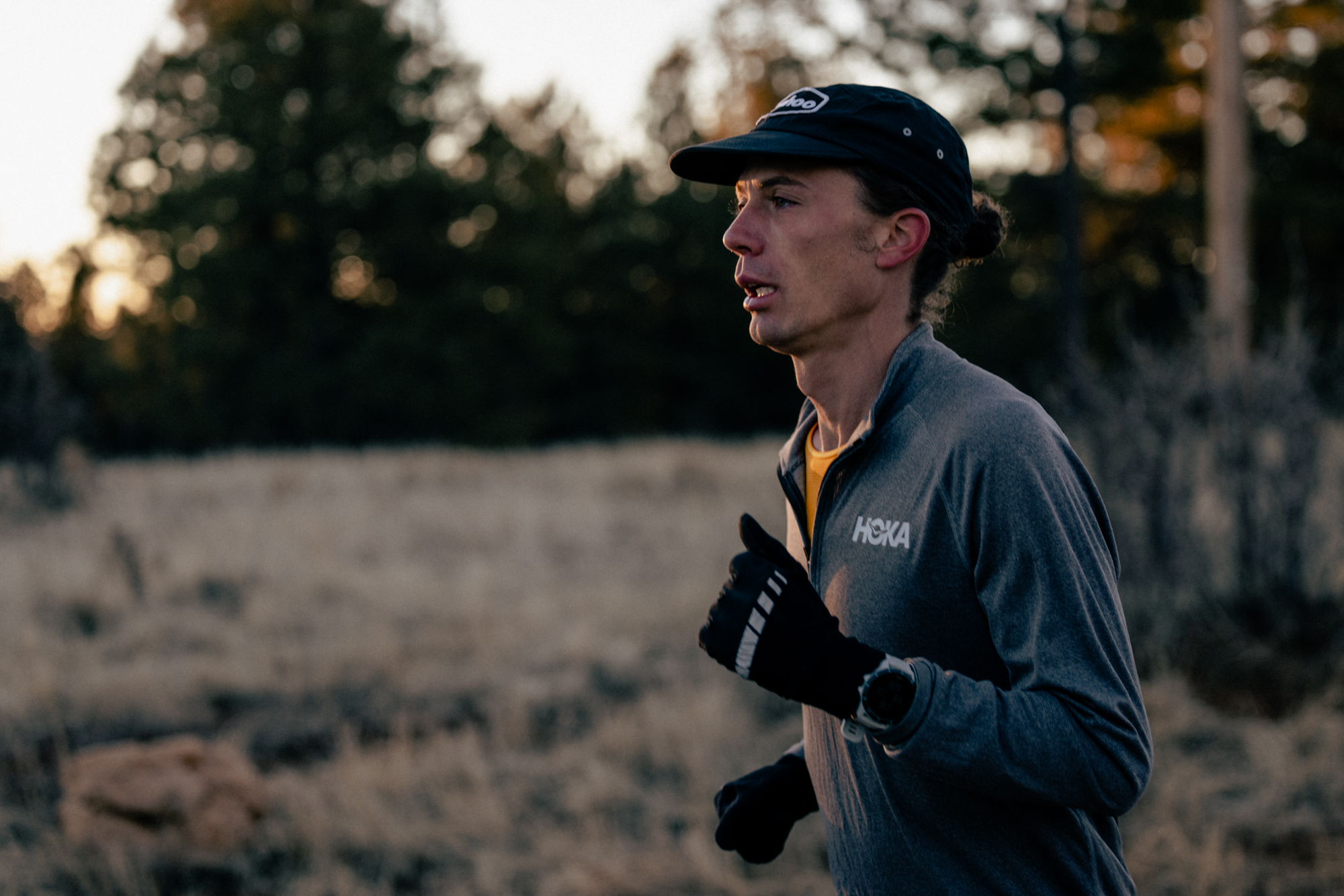 The Arizona native, who is a three time Western States 100 champion, will begin his season in Croatia at the Istria 100 by UTMB, with the aim of ticking off early qualification to the UTMB.
"I'm looking at the Istria 100 in April to try to get into UTMB, but also to get more experience running through the night and running the 100-mile distance at the start of the season."
Whilst the race is in a different climate to the UTMB and features only two-thirds the elevation gain, Walmsley hopes it will be a good test for the start of the year.
"I think UTMB is hillier and takes more time, but hopefully Istria offers a couple of similar challenges to what UTMB throws at you. The main thing is that it starts at 6:00pm, so it runs through the night."
Walmsley, who also plans on racing the Ultra Trail World Championships in Innsbruck, Austria in June, hopes qualifying for the UTMB early on will give him some more flexibility for the rest of the season.
"It's a qualifier for the UTMB that's early in the season so it kind of opens up the calendar. If that doesn't work out, it essentially throws a big curveball in the schedule because then I'd have to do something in June to get into UTMB."
"It puts a bit of pressure if I have to qualify in June whereas at least this one is kind of a lot less pressure if anything does happen, as I will have still have one more window."
Jim Walmsley's tentative 2023 race schedule:
Istria 100 by UTMB on April 14th (Istria, Croatia).
World Mountain and Trail Running Championships on June 6th-10th (Innsbruck, Austria).
Ultra Trail du Mont Blanc on August 28th to September 3rd (Chamonix, France).