"A woman can definitely finish the whole thing."
That was Jasmin Paris' verdict after becoming the first female since 2013 to earn 'Fun Run' status at the infamous Barkley Marathons.
The inov-8 ambassador produced a superb display on her first attempt at 'Laz Lake's' fiendish challenge, emulating Bev Anderson-Abbs who was the last female to accomplish the feat in both 2012 and 2013.
None of the 40 runners invited to compete were able to complete the race, meaning it is the fourth successive running without a finisher, but the Spine Race record holder made it into the last five.
Completing three of the potential five 20-mile laps within the allotted 40 hours counts as a 'Fun Run' and British hopeful Paris dipped just under that time, but not within the 36 hours that would have allowed her to start a fourth loop.
'Nothing can prepare you for that'
Speaking to The Times, she said: "It's like being beaten up for 40 hours. I was looking for adventure and I certainly got it."
The race, which achieved legendary status following the 2014 Netflix documentary Barkley Marathons: The Race That Eats Its Young, is shrouded in secrecy.
And Paris admitted: "I had read a lot, asked a lot, watched all I can but nothing can prepare you for that."
That all means little is known about the actual route, though the climbing involved if completing the five loops is twice that required to summit Mount Everest.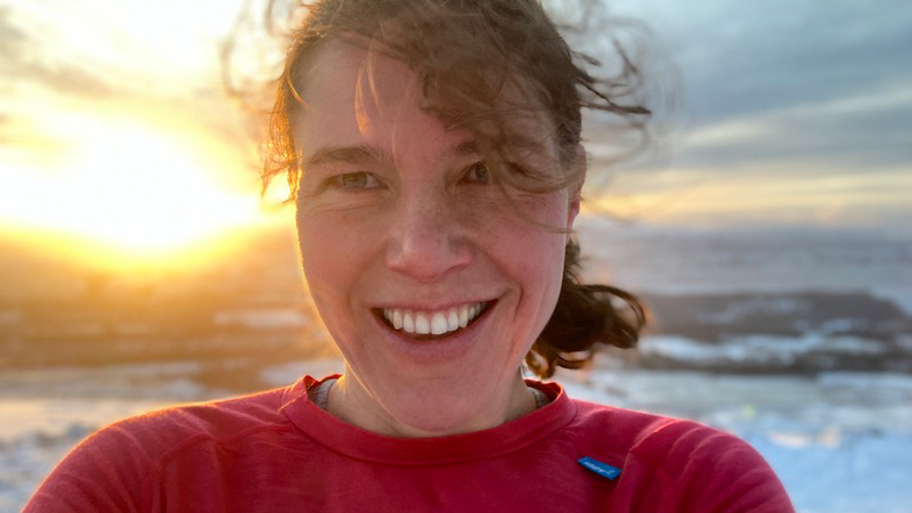 Matter of time
But can she – or another female – make it the whole way round?
"A woman can definitely finish the whole thing," Paris insisted in The Times article. "That's a matter of time. But there are so many variables: weather, conditions and especially trying to navigate if you are out there alone on your first time."
For three days last week the race, which started on International Women's Day, grabbed the attention of the wider world.
"[It] felt a very positive thing and a celebration of women in sport," Paris said. And her next big target is the iconic 100-mile UTMB race around Mont Blanc in August, in which she was the sixth fastest woman in 2016.